From early struggles to empowering the brightest and best in the industry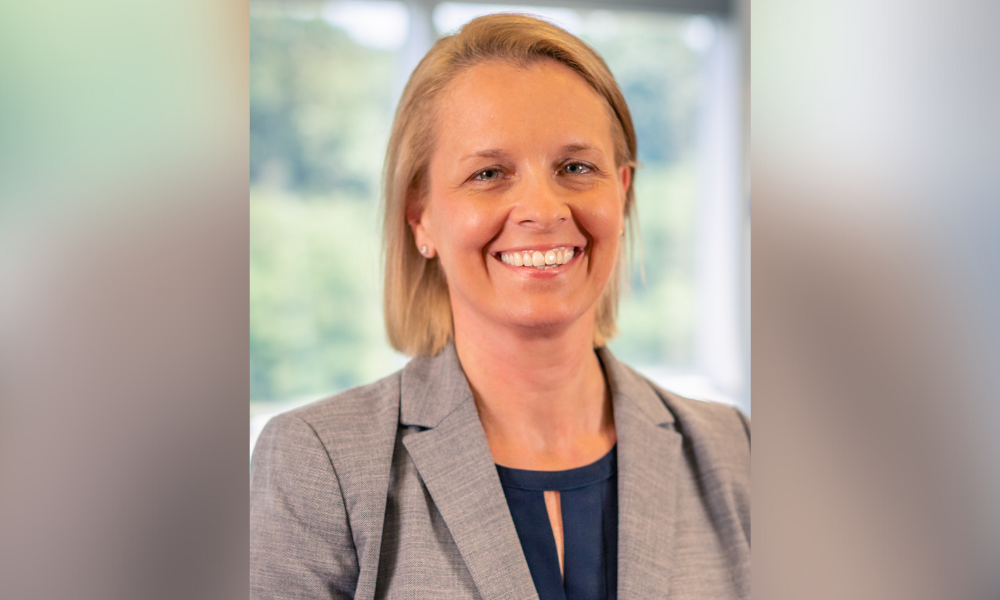 It was one day back in 1999, after briefly considering her position and despite not having to pay any college bills, that a struggling young graduate assistant decided that she could not make ends meet living on $400 a month.
Spurred on by her circumstances, Jodi Hall (pictured) decided to try her luck at a job fair. Much to her surprise, at the first time of asking she was offered a job working as an account executive for the now defunct Ameriquest Mortgage.
It turned out to be a baptism of fire.
"When I walked in, they gave me a phone book as a training manual and said 'go through this and start calling people in the afternoon', and that's how I got into the industry," she told MPA.
Notwithstanding Ameriquest's questionable training methods, it's fair to say that Hall went on to achieve far greater things than her firm, as eight years later, in 2007, Ameriquest Mortgage became one of the first high-profile banks to go under during the subprime scandal.
By contrast, Hall is now president of independent mortgage lender, Nationwide Mortgage Bankers (NMB) - a position she has held since June 2019.
Read more: Nationwide Mortgage Bankers appoints new president
More importantly, during that time she has overseen the work to make NMB the fastest growing mortgage lender for the past three years. In recognition of her achievements, she was also recently named one of MPA's Elite Women for 2021, although she was quick to downplay one aspect of that accolade.
"I don't think necessarily my being a woman changes what I feel as being an elite leader in the industry. I think the biggest thing in today's environment is driving culture and having empathy for your employees," she said. "I'm never the smartest person in the room. I'm never the best at everything, but I have a determination and will like no other."
If there's a secret sauce at NMB, it's the "company culture", a term bandied around so often these days that it has virtually lost all meaning, but it still holds true for Hall.
"There are a number of individuals who can run their own mortgage companies, but we're fortunate enough that our employees have chosen to do it with us. I know it's a cliche and that 'culture' sometimes is a statement on the wall at the outside to see, but the more you show that you care, that leads to better customer service," she said.
Her formative years may have helped to shape her outlook. Nonetheless, the ability to think on one's feet and to adapt to changing circumstances have always been highly desirable skills to have, perhaps now more than ever, given that the outlook on the housing market is less certain than it was before the Federal Reserve announced its intention to raise interest rates this year and the next.
"I don't think we're going to see 5% interest rates for mortgages. It's still relatively inexpensive to buy a home when you look at your comparison of what rental markets are doing and how high rents are," she said. "I also think people have saved up a lot of money during the pandemic - they have more in their savings accounts today than they've ever had."
She may have a point about the rental market. According to a national rent report released last week by online marketplace Apartment List, in 2021, the national median rent increased by a whopping 17.8%. Given that annual rent growth averaged 2.3% in the pre-pandemic years from 2017-2019, the increase is staggering.
But if prospective home buyers feel they are caught between a rock and a hard place, Hall hinted there could be light at the end of the tunnel, even if some were prepared to forego homeownership this year due to rising inflation and the ongoing inventory crisis.
"The combination of rising interest rates and fewer borrowers in the market able to afford those home prices will definitely help us to level out towards the end of the year. I don't think that home prices are going to decrease, but I do think that we'll see a flattening and less of an increase than we've seen over 2021," she said.
Read more: "Adversity is something that young mortgage professionals have really never seen"
For Hall, high inflation and the shortage of available homes - not moderate interest rate rises - are the problem.
"We've been feeling pressure to pay our employees more, which is another cost that gets passed on to the consumer. So, we feel pushed to be able to increase people's compensation because of inflation, and then that's going to also impact the consumer, compounding inflation results," she added.
"For the industry not having more housing starts is probably the largest concern, because that's going to keep home values extremely high."
Headwinds aside, Hall insisted that the mortgage industry would continue to play a crucial role, both in the economy and in fulfilling the dreams of millions of Americans.
"Some people in the mortgage industry over the years have gotten a bad rap from how people feel about it and the stigma from subprime lending.
"If you look at it from a transactional relationship, it's not attractive. It's 400 plus pages of paper; it's process-intensive and it really is a disruption to individuals' lives, but we help people achieve homeownership, and it's the greatest asset of a very large percentage of people in the United States."