Building confidence and changing culture is key to bringing more women on to the sales side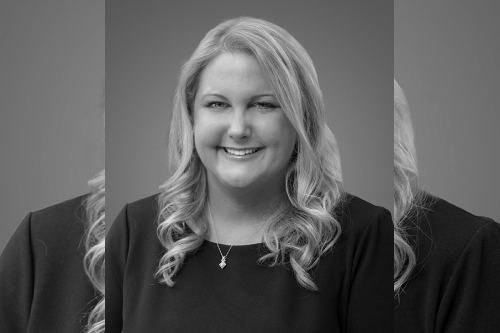 Jo Ann Theriault-Fazio (pictured) grew up in the mortgage business. The daughter of an originator she joined the family business out of college and, after joining up with Guaranteed Rate, received early mentorship from Jeff Lake, then the country's top originator. However, on her first ever president's circle trip, she noticed that she was the only woman there who wasn't an originator's spouse. She began to realize that when it comes to bringing women forward in sales roles, the mortgage industry still has room for improvement.
Now Theriault-Fazio is an SVP of mortgage lending and a branch manager with Proper Rate, a Guaranteed Rate company, in Bannockburn, IL. She's also a leader in the Guaranteed Rate Organization of Women (GROW), which helps to support women as they strive to grow as originators within the company. She shared with MPA some of the factors holding women back in the origination space, the unique strengths many women bring to mortgage origination, and how cultures that better support women can be fostered within mortgage companies.
"As we grew, more women joined us and I remember being so excited about that. But part of it is a dearth of women wanting to take the leap into fully commission-based sales roles," Theriault-Fazio said. "There are a lot of women working on the operations side who would make good originators. They already have such a strong knowledge base that they could make it to the next level…We just need to give them the tools to do that."
Read more: How originators are holding themselves back
Theriault-Fazio and the GROW team have helped to create gender parity in employment across all Guaranteed Rate Companies, with women making up 33% of the sales side, well above the industry average. Education has played a key role in that as GROW has offered webinars and resources to women within and outside the industry interested in becoming originators. These resources are designed to make women more confident about striking out into a sales role where pay is so directly tied to performance.
While acknowledging the unique strengths every individual brings, Theriault-Fazio explained that on the whole women bring a nurturing element to their work with clients that can prove especially valuable to any origination team. In a market as competitive as today's, that level of care can make a huge difference for the client, resulting in repeat business.
As Theriault-Fazio and the GROW team work to lift up women, they're also trying to create a company culture more conducive to female empowerment. As a branch manager, Theriault-Fazio can mentor other women and help them build the confidence that's so crucial to success in any sales role.
Female visibility is key in sales training and coaching, too. At training sessions led by other women early in her career, Theriault-Fazio saw how she could grow at Guaranteed Rate. Female trainers, she explained, can more immediately connect with female trainees and let them know they have a right to be in the room with the boys.
Read more: It's time to take a serious look at your work-life balance
Beyond it simply being the right thing to do, Theriault-Fazio believes there's a business case to be made for bringing in more female originators. We live in an increasingly dual-income economy, and connecting with female clients is key to securing loans for the whole family. Moreover, single women represent 20% of total home purchase volume in the United States, the second-largest demographic group. Sixty four per cent (64%) of realtors are women, as well. While Theriault-Fazio accepts that a female originator isn't automatically going to connect better with female clients and referral partners, having a distinct female presence on the origination team is key to building these relationships that are no longer just between men.
"If you're a mortgage company," she said, "why wouldn't you want more women to work for you?"