President of private bank gives the lowdown on being ruthless in order to survive… and grow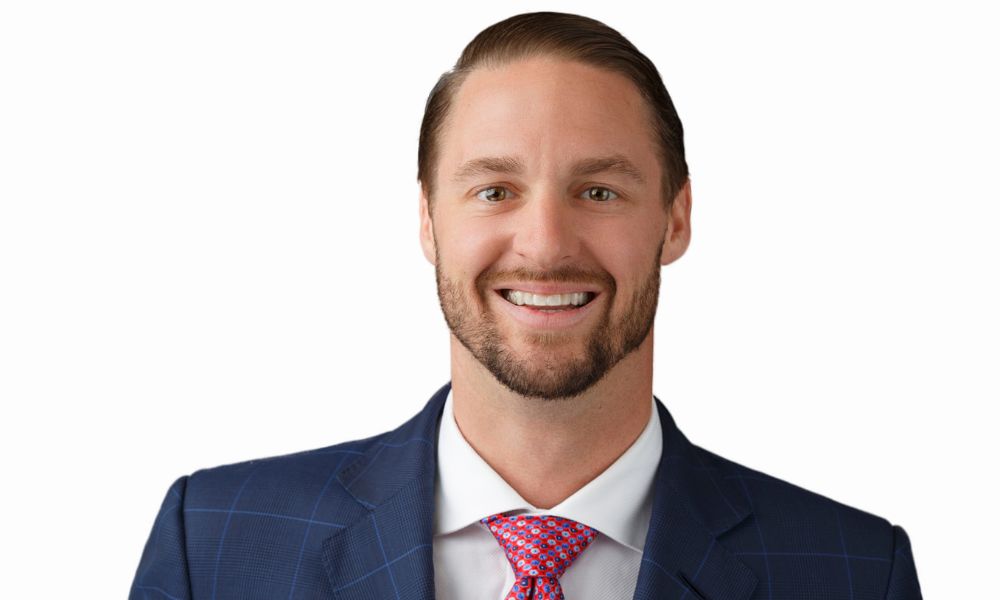 It was almost exactly a year ago that Sean Cahan (pictured), the president of Cornerstone First Mortgage, fell off his bicycle and broke his scapula while training for a grueling 620-mile bike challenge.
He underwent hip surgery two months later, but despite his determination to get fit in time for the event, he was forced to throw the towel in.
"I was trying to make a miracle by doing the 620-mile bike challenge eight weeks after my hip surgery. I was doing physical therapy...I was in the pool and I was in the gym, but my doctor was crazy, (saying) it won't work. And I'm like, 'yes, it will'. So I swam just shy of 100,000 yards in 60 days and was in physical therapy six days a week. But what I realized is, no matter how strong I personally think I am, my body has to heal."
For someone as overtly competitive as Cahan, admitting defeat came as a huge blow. But even if he was unable to dictate the pace of his recovery, it forced him to reflect.
Read more: The housing market has peaked, top economist says
The same thing could be said about his approach to the ongoing crisis in the mortgage sector, whether some are willing to accept the truth or not.
Back in June 2021, demand for homes was high, prices were skyrocketing, and interest rates were at an all-time low, hovering around the 3% mark. Now, demand and prices have dropped off, with sellers reportedly reducing their prices every day.
According to the latest US census figures, sales of new single‐family houses in April 2022 fell for the fourth month in a row and were 16.6% below the March rate. Mortgage applications and pending home sales are also down. And the alleged culprit? High interest rates.
Cahan, who led the transformation of the San Diego-headquartered, privately-owned bank, helping it to grow from a single local branch to becoming a nation-wide company, remains unfazed by it all.
"I don't get concerned. I am not concerned about anything. I can't control inflation and I can't control interest rates, but my industry is not going away (because) we are the largest in the country," he shrugged.
"Is my profit the same on the loan as it was in 2020? Absolutely not. If anyone was using 2020 as the benchmark, then they're going to be in a lot of trouble. That's still the way that I'm looking at it. That is why Cornerstone is still posting phenomenal profits."
Pressed to give details on how the company has adapted to the changing environment, given that many in the industry have been forced to slash jobs, he was disarmingly open.
"We were forced to lay off people," he admitted. "But those were the people that I was going to lay off even if the market was booming because I knew this was coming. Anyone that says that they didn't see it coming, had blinders on.
"We went back and just perfected our systems, made it more streamlined, figured out the flow and introduced more technology, and more spreadsheets analyzing the cost of a loan from start to finish," he revealed.
He said he worked backwards to find out how much it cost to do a loan, based on an estimate by Freddie Mac. On average, it costs approximately $8,600 to close a transaction, although, for Consumer Direct, which takes the loan officer out of the equation, it's around $6,500.
Read more: Top Originator: Sean Cahan is more than The Mortgage Geek
If it had previously taken two-and-a-half hours to underwrite a loan, he reduced that by a whole hour.
Cahan reckoned that he was now targeting the cost of a loan to about $2,100 from start to finish. He admitted he had no qualms about reducing staffing levels, either. From the 27 underwriters he employed back in August 2021, he reduced to 12. Four closers and five staff dedicated to pre-processing were also laid off, the net result being that he slashed operational salaries by around 40%.
"I've just implemented those changes to make the loan cheaper. That's it. And so, yes, has margin compressed a little bit? Absolutely. But if it only compresses on the bank, then that's a really bad situation. We have collectively said we all need to shrink our margins, so the loan officers are getting paid," he said, adding that the company was still on target to do more volume than last year.
But if it all sounds like a ruthless cost cutting exercise just to make the company uber competitive, he pointed out that the bank was also on a hiring spree while continuing to open additional branches.
Looking ahead, he said the aim was to increase sales staff to 225 while adding 95 loan officers this year.
But he had a parting shot for mortgage professionals he reckoned were a tad obsessed with low rates.
"Loan officers are so afraid of interest rates that they just cower," he said. "Give them some education and teach them why that's not going to work for their situation and allow them to choose, instead of just cowering to the lowest rate. It's all about education.
"People that are not willing to educate and become an expert in their field of actual products and understanding trends and looking at each client are going to get flushed out."