Mining your database isn't enough to drive refi apps this holiday season. Instead, shift your marketing strategy to focus on more than just former clients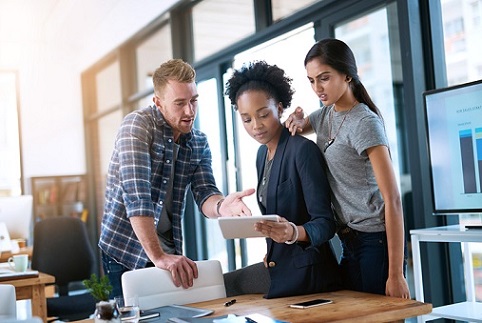 by Joey Liner
With consumers spending on gifts, entertainment and hosting, 2019 holiday sales are expected to exceed $1.1 trillion between November and January. But, with the holly, jolly jubilations often come the need for savings and access to liquid assets. There are still many homeowners who could ease their holiday spending woes by saving on their mortgage payments. The season is cool, but the refinance market is still hot.
Mortgage marketers have an opportunity to capture new clients interested in capitalizing on new rates or loan terms, even during the holiday season. Freddie Mac predicts interest rates for the 30-year mortgage will remain close to 3.7% for the remainder of 2019, and then rise in 2020. If you aren't building your refinance pipeline by generating leads from outside of your CRM, you could be missing out.
With mortgage rates remaining at three-year lows, Black Knight data suggests an estimated 8.2 million homeowner-occupied households could be eligible for refinances that produces savings opportunities.
2019 marked the largest wave of refinance activity since 2016. The early summer started with refinance volume representing 42% of all mortgage inquiry volume, and the share of volume (SOV) for refinance loans continued to grow in Q3. By the end of Q3, the Mortgage Bankers Association (MBA) reported refinance loan volume was up 116% year over year (YOY) and hit an SOV of 62.7%.
3 reasons to look outside your CRM to grow your refinance pipeline
There's gold in your database. Loan originators hear this often, but to truly capitalize on the massive refinance opportunity and increase your closed loan volume, capturing additional refinance prospects is key. Here are three reasons to shift your refinance marketing strategy to focus on more than former clients:
1. Experience Matters To Refinance Consumers
Brand loyalty can easily shift as the mortgage servicing experience plays out. Homeowners want a seamless process with consistently outstanding customer service and prioritized efficiency from application to closing and beyond. Millennial homeowners, in particular, are likely to research loan originators online prior to contacting them and make decisions based on a combination of past experiences and inferences developed from online research.
Marketing refinance loan opportunities specifically to former clients means you believe current homeowners want only to work with their previous loan originators. Conversely, if you assume not everyone loves their existing mortgage relationships, you can step in as the new, better choice for a refinance mortgage.
2. Your current clients may not fit the profile of today's refinancers
Depending on how many years you've been originating mortgage loans, your current clients may not represent the ideal consumer who could reap major benefits from refinancing their current loan. To take advantage of market conditions, you need to connect with people currently looking for and able to close on refinance loans.
3. Restricting your refinance marketing to your current database limits your potential
When it comes to purchase loans, you likely built your strategy around the idea that the larger your lead pool, the greater your opportunity to close at a high volume. Why not apply the same approach to your refinance business? To take advantage of refinance market conditions, you have to flood your pipeline with new refinance prospects, similarly to how you market to prospective home buyers.
Your refinance marketing strategy should include multiple media channels to help position yourself as a refinance mortgage lender to prospective refinance borrowers targeted to your specific lending niche.
Consumer confidence surges with each Fed rate drop
In October, the Federal Reserve (FED) cut their benchmark rate back 25 basis points. This decrease is the third time the FED slashed their rates in 2019. Bankrate's Chief Financial Analyst said, "The mortgage refinancing window remains wide open, with mortgage rates now on par with what we saw when the Fed cut rates in September and July."
Even with some seasonal fluctuations, refinance loans in November still represented a majority of mortgage applications. Based on Freddie Mac forecasts, 2019 could be the best year for overall origination volume since 2007.
Connect with target mortgage refinancers now to own 2020
Now is the time for mortgage marketers to adjust their strategies and claim their pieces of the refinance pie. As the mortgage and lead generation industries continue to evolve, it is crucial for originators and mortgage marketers to understand what strategies will help them reach the right customer at the right time. Lead Generation World (LGW), taking place January 19-21, 2020, in Denver, Colorado brings together experts from many verticals. From paid media strategies to consumer messaging to the understanding the evolution of customer outreach, LGW presents the most relevant topics for digital marketing.
Focusing marketing efforts on your CRM's current database leaves a large share of prospective refinancers neglected. Although Q4 is traditionally the final push for the purchase market before winter, growing a pipeline with consumers interested in refinances has the propensity to grow your business well into 2020.
Joey Liner, is the chief revenue officer for Digital Media Solutions.