It has a host of professional benefits too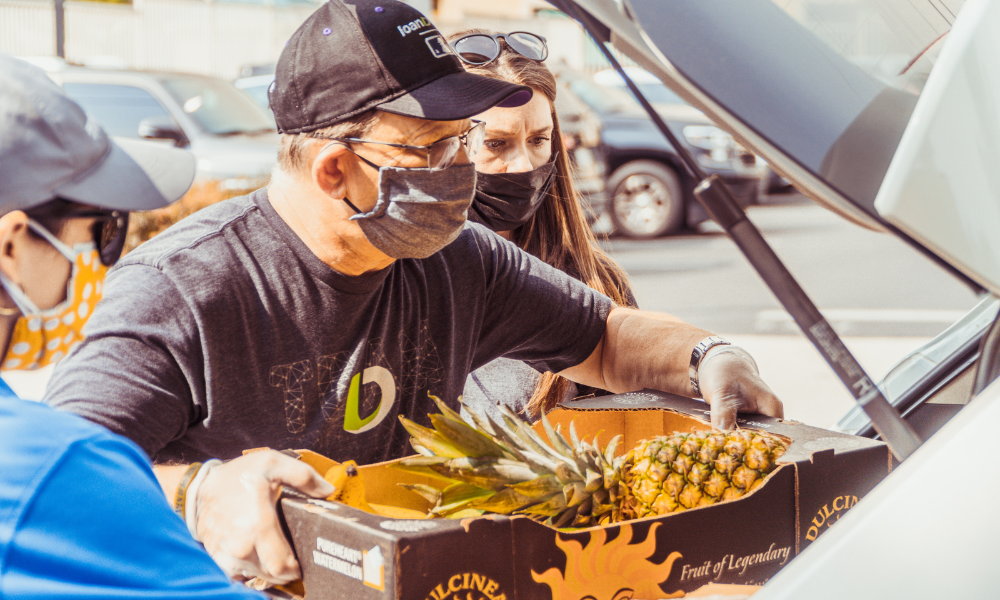 The second-largest, non-bank retail lender in the US, loanDepot, is reprising its annual philanthropic efforts for the holidays – this year donating $250,000 to five non-profits across its Southern California service area.
Nicole Carrillo, chief accounting officer, noted the upcoming altruism efforts will be more hands-on than last year's version that was mitigated by the coronavirus scourge. Given the corrosive economic effects of the virus spread, last year's iteration largely focused on helping those facing food insecurity via a partnership with Feed America, Carrillo said.
This year promises to be more hands-on, she said. Some 50 employees helped organize this year's event, while about 1,000 others donated gifts. Like the virus that altered last year's philanthropy – but in a decidedly much better way – the tactics of kindness are extremely contagious. Carrillo said participation among employees requiring no coaxing.
"People have a desire to have an impact," she said, adding they only need to find a good cause to act accordingly. "They don't always know how to find it or where to find it," she said.
Such altruism also yields dividends at work, Carrillo added. "They feel great about it," she said of employees participating in the company's holiday efforts. "Someone's helping them find a way to be philanthropic. For me, it was amazing to see people who have never worked together become so closely bonded. It not only forged greater personal bonds, but professional ones. They feel more connected to their teams."
This year, loanDepot's largesse will benefit five non-profits across the Orange County, Calif., region that represents loanDepot's corporate base. The beneficiaries are:
Second Harvest Food Bank of Orange County – provides reliable and dignified access to sufficient nutritious foods for all who face hunger in the region.
Boys and Girls Clubs of Central Orange Coast – helps youth reach their full potential by ensuring they have access to the tools they need to pursue greatness.
United Cerebral Palsy of Orange County – works to create a limitless future for children and families with disabilities.
War Heroes On Water and its 501c3 partner Freedom Alliance – annual sportfishing tournament, founded by Hsieh, that helps combat-wounded veterans recover from the physical, emotional and moral wounds of war.
Free Wheelchair Mission – designs and manufactures cost-efficient, durable wheelchairs for individuals living with disabilities in developing countries.
To the initiated, Orange County may be a bastion of wealth. But for every cast member of the reality show "Desperate Housewives of Orange County" featuring divorcees living lives of leisure, there are exponentially more county women safeguarded in shelters, as illustrated by the WISEplace website. And a short distance from Disneyland in Anaheim, One clearly sees a "huge disparity" between the haves and have nots, Carrillo agreed – notwithstanding the shiny veneer of the popular theme park.
"You go a half-mile, and you see a huge disparity," Carrillo said. "That's why we are committed where we live and work."
Of special emphasis in terms of giving is United Cerebral Palsy of Orange County, a focus sparked when a loanDepot salesperson's son was born with the group of disorders affecting an ability to move and maintain balance along with posture. Progress on that child, now seven years old, has been keenly monitored by many loanDepot employees, Carrillo said.
For all the good works, Carrillo said such altruism is ultimately based on obligation as is expected from any good corporate citizen. "We are, as a company, in the business of putting people in homes," she said. "We believe we need to strengthen and enhance the communities where we live and work. We feel it's part of our obligation."