The FTC and CFPB are targeting companies peddling phony loan modification programs to distressed homeowners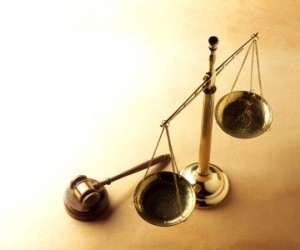 The Federal Trade Commission and the Consumer Financial Protection Bureau are targeting mortgage relief companies they say are preying on distressed homeowners by offering fraudulent mortgage modifications.
The enforcement program, called "Operation Mis-Modification," recently took action against six mortgage relief companies that allegedly claimed that they could lower homeowners' mortgage payments and prevent foreclosure, and illegally charged advance fees. The FTC has asked for the companies' assets to be frozen pending the outcome of litigation.
"Mortgage relief schemes like these target people who are already having financial problems and, all too often, inflict even further harm on them," said Jessica Rich, director of the FTC's Bureau of Consumer Protection. "We're determined to stop operations that illegally charge up-front mortgage relief fees or make empty mortgage relief promises."
The FTC has charged the companies with violating the FTC Act and the Mortgage Assistance Relief Services (MARS) Rule, which bans mortgage modification services from taking fees until after homeowners have an acceptable written offer from their lender or servicer.
The FTC has targeted the following companies:
Danielson Law Group: This Utah-based company allegedly got customers to pay advance fees between $500 and $3,900 and falsely promised that attorneys would negotiate reduced mortgage payments. They also allegedly told homeowners to stop paying their lenders and falsely promised to give full refunds if they failed to obtain a loan modification. The company allegedly took more than $35 million from distressed homeowners.
FMC Counseling Services, Inc.: The Florida-based operation is alleged to have falsely claimed an affiliation with the government's Makin Home Affordable program and to have claimed that it could reduce customers' mortgage payments by several hundred dollars. It also told homeowners to stop communicating with their lenders and turn over their mortgage payments to the company, according to the complaint.
Lanier Law: Another Florida company, Lanier Law allegedly charged customers an upfront fee of $1,000-$4,000 and ongoing monthly fees of $500 or more. The FTC said that the company told some customers not to pay their mortgages while their loan modifications were pending. The company also allegedly violated the Do No Call Rule.
Mortgage Relief Advocates: This California company allegedly sold fraudulent mortgage assistance services online and through telemarketing. They allegedly charged upfront fees between $1,000 and $3,200, but rarely provided the promised relief.
Home Relief Foundation: This Texas company allegedly made false promises that they would be able to lower customers' interest rates and monthly payments. They also allegedly told customers to stop paying their mortgages and charged advance fees between $500 and $4,000.
CD Capital Investments: A California company, CD Capital Investments allegedly claimed affiliation with the Making Home Affordable program, other government entities, or consumers' own lenders or servicers. The company collected more than $1 million in revenue by charging upfront fees of $495 and monthly fees of about $399. Most customers found that the company didn't submit a modification application on their behalf, or the application was denied.
Including the six most recent cases, the FTCV has brought 48 actions against fraudulent mortgage modification companies.