How one appraisal management company is staying on top of the numbers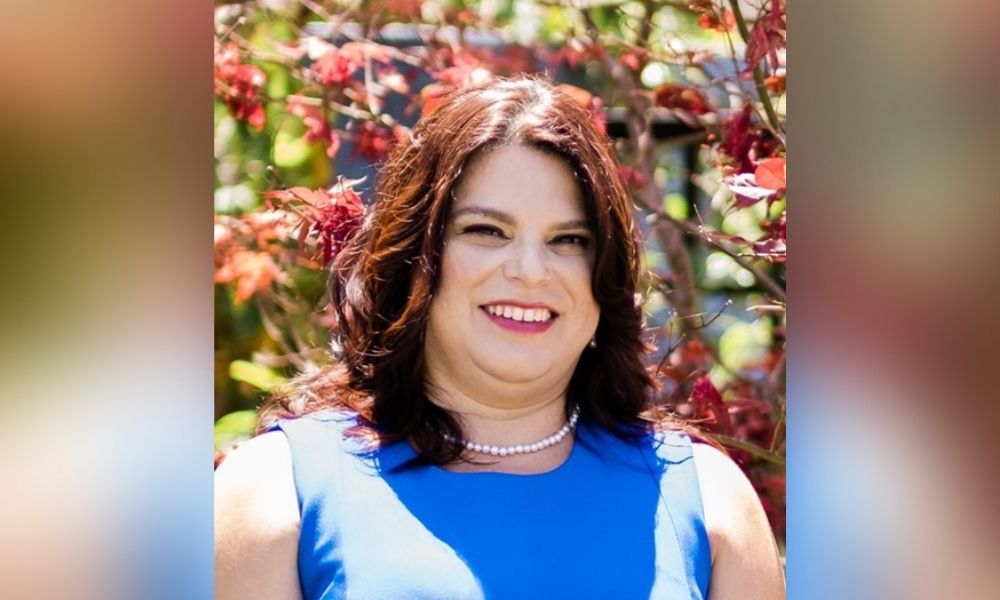 This article was produced in partnership with PCV Murcor
Karen Surca of Mortgage Professional America sat down with Cindy Nasser, chief operating officer with PCV Murcor, to discuss the appraisal road blocks, company philosophy and 40 years of success
Thriving in any specialized area of the mortgage game is not an easy feat. Competition is fierce, and the industry is fast-moving. Businesses and organizations working in different areas of the mortgage industry come and go. For one appraisal management company (AMC), however, staying the course has come with ease.
PCV Murcor, a leading California-based appraisal management company, is celebrating 40 years in the mortgage business. It's a company that started with humble beginnings and has worked diligently to earn respect in the industry.
"We were one of the very first appraisal management companies. Our founder started the business in his condo as a local California appraisal company and was then able to expand into Nevada and from there other states," Cindy Nasser (pictured), chief operating officer for PCV Murcor, stated.
"We built the business by developing relationships in the industry and providing superior customer service," Nasser added.
To mark 40 years, PCV Murcor has planned a big celebration and moved the party to Spring due to COVID. With many of PCV's employees working remotely in home offices across the country, employees can congratulate each other virtually for the time being.
"We need to celebrate as much as we can virtually until it is business as usual early next year. Then we can focus on a big celebration," Nasser said.
Industry challenges in the appraisal process
Before most mortgage deals can be funded, an appraisal must be ordered to help determine the value of a property, to see if it supports the negotiated sales price. An appraisal will also be required for many refinances.
Read next: Appraisals creeps up after weeks of decline
The role of an AMC is to "create a firewall between the appraisal ordering process and the lender's sales team. Lenders are typically determining what AMC's their sales team can order from, but in a correspondent lender relationship, fully delegated correspondents can order directly from an AMC," Nasser explained.
Nasser is quick to point out, however, that the appraisal process is facing distinct challenges in the ability to operate at optimal levels. One of the top pressing problems most AMCs are currently struggling with is a distinct lack of appraisers in the field.
"While there is an increasing demand for the services of appraisers, a good number are retiring. There simply are not enough appraisers in the field to complete the appraisals timely to meet the lender's closing dates," Nasser outlined.
"Appraisals cannot be done on time because the current turnaround time is between six-eight weeks," Nasser added.
The turnaround times for appraisals represent a roadblock along the appraisal route. Equally pressing are the rising costs for appraisals. The demand has far outstripped the current supply of qualified and experienced appraisers on the job.
As Nasser pinpointed, "Fees have skyrocketed. Appraisers can now demand premium fees as demand has far exceeded supply." Work is needed to bring more appraisers into the industry.
COVID hasn't helped either. "COVID has required the GSE's and lenders to explore alternatives to full appraisals, and they have adopted the use of desktop appraisals, which does not require a physical inspection of the property. The appraisers have not been out in the field," Nasser explained. "COVID has amplified an already low supply of appraisers."
Technology-streamlining the appraisal process
While those at the appraisal end of the mortgage sector look for ways to decrease turnaround times and increase the number of available appraisers, demand continues to rise. The question now becomes as to what role technology can play to help create efficiencies.
Read more: What your clients need to know about appraisals
"Technology has helped," Nasser concluded. "Lenders have automated lender models to obtain property values without a full inspection. Some lenders now accept a hybrid appraisal, where the homeowner, or another third party, completes the inspection and provides the photos to the appraiser to complete the appraisal. Some AMCs that have a staff model can require their appraisers to use their technology to complete the appraisals, and to help expedite the completion of the appraisal."
Keys to delivering successful appraisal orders
To ensure consistent success, PCV has adopted a very appraisal-centric process. They staff in-house appraisers in Quality Control to ensure appraisals are completed properly to meet client and regulatory requirements. They also provide a hotline for appraisers to call if they need help with a particular appraisal's assignment. Appraisers are given the proper support needed to be successful.
The client is also given all the support that is needed during the appraisal process.
"We provide excellent customer service to our customers. We offer live phone support that covers the whole nation for our customers. This is very unusual for an AMC. We view the need for assistance and interaction as paramount," Nasser stated.
Working collectively and keeping the lines of communications open has proven to be a successful working model for PCV.
"We believe in being a partner with our clients, and we know that if we work collectively to solve problems, we are much better off," Nasser reflected.
"It is important to keep the borrower first and remind everyone on our team that at the end of the transaction is a human being and they are trying to buy a home. This is one of the biggest transactions in their life, and we need to do whatever we can do to make the process as smooth as possible."
Cindy Nasser is the chief operations officer at PCV Murcor, an appraisal management company. She is responsible for business operations, sales and marketing, quality control, client engagement and growth, training, pricing, government affairs and operational compliance. Prior to joining Murcor, Nasser held leadership roles at Bank of America and Yahoo.