Company helps borrowers sell their first homes so they can get their second one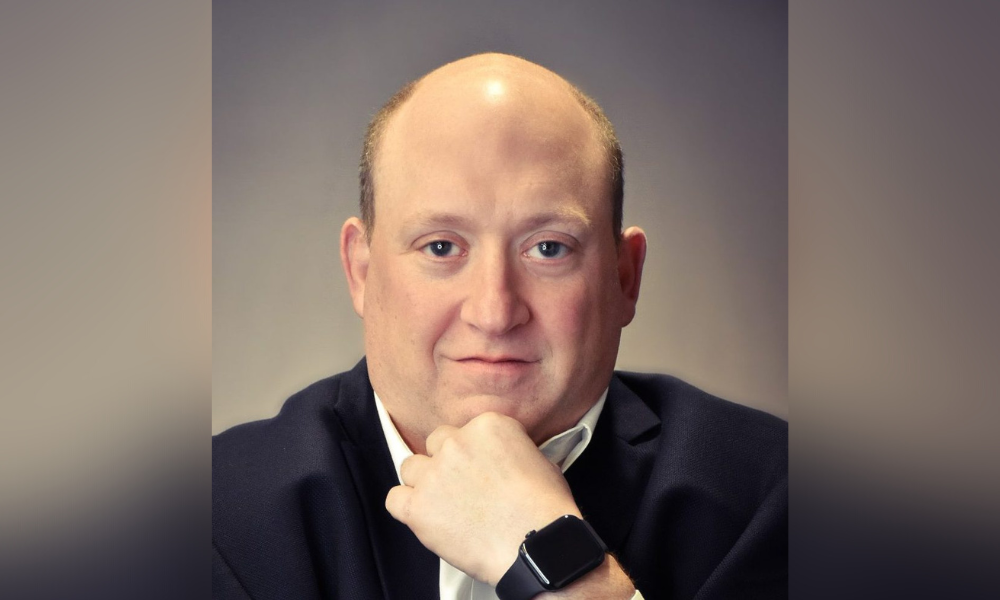 Against a cooled housing market, Chicago-based Fortuna Finance was officially launched last week to help existing homeowners sell their current properties to buy new ones.
President Eric Meadow (pictured) told Mortgage Professional America the company's mission is to ease the anxiety of selling a home for existing homeowners with a guaranteed purchase offer on their current properties. The initiative enables a homeowner to make a non-contingent offer on their new homes while deducting their mortgage debt from their debt-to-income ratio while qualifying for a new home.
"Fortuna's mission is to help people buy their next home before they sell their second home," Meadow told MPA. Asked what makes Fortuna different from its competitors, he said: "I think fundamentally what makes Fortuna different from a number of players in this ever-growing space is that Fortuna is agnostic. Another way to say it is Fortuna plays in the sandbox and partners much better with the existing stakeholders in the transaction."
No interference with stakeholders
He explained it by illustrating the various stakeholders involved in a transaction: "Currently, you've got realtors involved, buyers involved, sellers involved, lenders involved. Every stakeholder in that transaction has their own respective interest. All the players except for Fortuna have an interest that necessarily conflicts with one of the existing stakeholders. In other words, Fortuna has no interest in coming in and taking on the listing or providing the financing or taking the role of any other stakeholder in the transaction."
Meadow takes the helm of the new firm with 20-plus years of mortgage industry experience, primarily within independent mortgage banking. Most recently he served as president of Celebrity Home Loans, where he and the executive team led the organizational growth from just under $1 billion in origination volume in 2018 to more than $7 billion before stepping away to lead Fortuna Finance in October of 2021, according to company literature.
Since the homebuyer's current home is ready to be sold and there are no contingencies, government-sponsored entities such as Fannie Mae and Freddie Mac, as well as many non-agency investors, typically allow underwriters to ignore the buyer's current mortgage debt when being approved for a new mortgage, Meadow noted.
Sold within 90 days
Fortuna's Guaranteed Backup Contract ensures the client's current home is sold within 90 days, during which time the real estate agent can stage and sell their client's home at the highest possible price, Meadow noted. If the home does not sell after 90 days, Fortuna buys and relists the home for sale with the current agent, he added. When the home is sold, 90% of the proceeds go back to the original homeowner, as Fortuna only keeps enough to cover the costs of the transaction, he said.
Just out of beta testing of the new business, Fortuna has already helped some 20 homeowners streamline the process of buying a new home, Meadow said.
The company launch comes at a time of shifting economic dynamics fueled by inflation that has made for a volatile housing market. "While doubtlessly excited about buying their next house, many existing homeowners experience stress about selling their current home," Meadow said. The timing of the company's launch is coincidental to those challenging dynamics, Meadow noted, but its process helps alleviate current obstacles.
"The borrower is able to buy their next home without having to qualify for two mortage payments or without having to close on the sale of that trailing residence," Meadow said, "since we give that consumer 90 days after they buy their new home to close the transaction on the trailing residence. And that closing can be with us or to a higher bidder," he added. "The consumer maintains an option to cancel our contract and sell to a higher bidder."
By helping consumers buy their current home before their new one has sold, Fortuna also helps home sellers finish last-minute projects on their current home so they can sell it at the highest possible price, Meadow said.
"At the end of the day, homebuyers don't dream about selling their current home," he said."They dream about buying a new home with more space, better schools or an easier commute."