Deal was valued at about $38 billion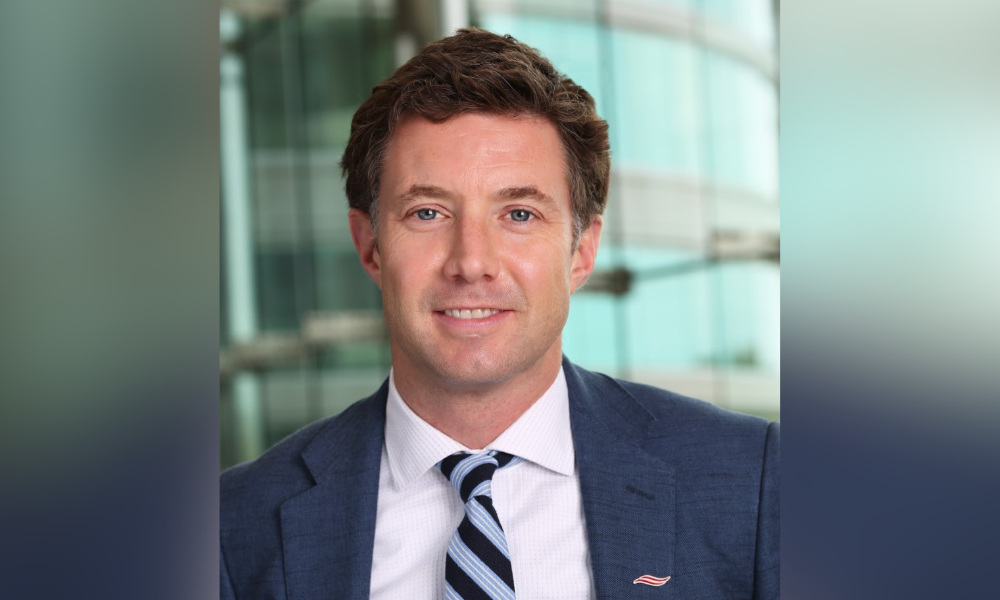 No redundancies are expected to materialize following the acquisition by Flagstar Bank this week of some $38 billion in assets once held by the now-defunct Signature Bank that collapsed on March 12, a top banking official said.
Flagstar Bank's parent company, New York Community Bancorp Inc., announced the acquisition from the FDIC of the assets that include cash totaling around $25 billion and some $13 billion in loans. The company noted that some $2.7 billion of the cash total represents a discounted bid to net asset value. The deal also called for acquisition of some $36 billion in liabilities, including deposits of around $34 billion and other liabilities of some $2 billion.
As part of the transaction, Flagstar will take over all of the failed bank's branches. Among those are 30 branches in the New York City metro area and more on the West Coast.
Did Flagstar buy Signature Bank?
"We know Signature Bank very well," Lee Smith, senior executive vice president and president of mortgage at Flagstar Bank, told Mortgage Professional America during a telephone interview. "They operate in the New York market and compete with New York Community Bank, and obviously Flagstar and New York Community Bank merged on December 1. There's a lot of familiarity. They're a great team, great people."
He spoke of the complementary nature of the transaction: "The loans and the businesses we've acquired are complementary to our model and obviously bringing in the deposits transforms our deposit mix on the funding side of the balance sheet," Smith said. "We're very pleased with the transaction.
"We were able to move quickly because these processes are typically run over a short period of time. So we were very agile. We're very excited we've been able to bring over a team we know – know very well – and have a lot of confidence in and being able to diversity our business model into new CNI business verticals and improve our deposit base."
As part of the transaction, Flagstar also purchased Signature Bank's wealth-management and broker dealer business, the parent company detailed. As a result of the deal, it's adding various new verticals on the lending side, including healthcare lending, middle market specialty finance, and SBA lending.
What are redundancies in business?
MPA asked Smith if the complementary nature of the deal reduces the likelihood of redundancies that could lead to layoffs. His response: "The Signature model was different than the Flagstar model, so absolutely, yes."
NYCB's president and CEO, Thomas R. Cangemi, echoed Smith's sentiments: "I would like to first and foremost extend a warm welcome to all of our new employees joining us from Signature," he said in a prepared statement. "Over the past 20 years, Signature and New York Community have operated in the same markets, and we have great respect and admiration for the employee base.
"Secondly, I would like to welcome our new customers and assure them that they are supported by an organization that has been a mainstay in its communities since 1859. We look forward to serving each of you and the new communities which we have entered."
Regulators shut down the bank after an exodus of withdrawals from panicked consumers. As reported by Bloomberg, it's the third-largest bank failure in US history behind Washington Mutual in 2008 and Silicon Valley on March 10. Investopedia reports that Signature Bank was listed as the 19th largest bank in the U.S. by S&P Global, with assets worth $110.36 billion and $88.59 billion in deposits in December 2022.
Flagstar has been expansion-minded for some time. In 2018, it closed on a previously announced transaction to acquire 52 branches of Wells Fargo bank in four Midwestern states. The transaction included about $2 billion in deposits and related assets.
Flagstar also has been keen on protecting its own brand away from even the hint of turmoil if only by association to other lenders. In 2019, Flagstar eliminated its exposure to a shuttered reverse mortgage lender. To that end, the bank said it completed the sale of all the securities it acquired as collateral for its loan to Live Well.
"I am very pleased to have put this situation behind us," Alessandro DiNello, president and CEO of Flagstar, said at the time as reported by MPA. "Criminal and civil proceedings are progressing as expected against Live Well and its principals. We continue to cooperate with prosecutors and the SEC and will otherwise actively pursue all legal remedies available to us."