The head of mortgage at Flagstar Bank discusses zeroing in on their differentiators, staying true to their roots, and which important mortgage trends to watch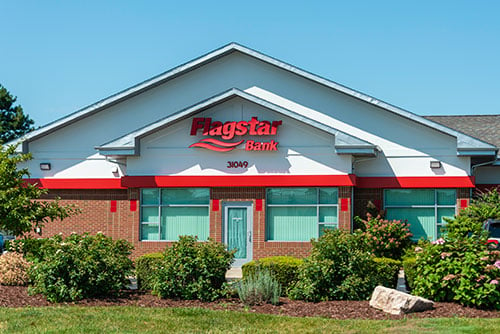 Flagstar Bank had a great year in 2019, with Q3 being a landmark quarter for the company reporting a net income of $63 million.
A large part of that growth was fueled by the success in the mortgage division, said Kristy Fercho, Flagstar's executive vice president and president of mortgage. Banks are notorious for being slow to respond to market changes, but Fercho explained how Flagstar has managed to navigate a tricky mortgage environment and emerge better off than they were before.
The mortgage landscape was very different last year than it was in 2018, which saw the threat of rising interest rates and overcapacity, and where pricing, competition, and margin pressure was "enormous." Flagstar had to determine their own value proposition, focus, and differentiators in a market of extreme pricing pressure, and Fercho said that doing so put them in a much stronger position.
"What's been really cool about Flagstar and what we've learned is that the three things we identified as our differentiators and the way we compete have been the same in a really tough market or a really good market," Fercho said. "It really is the foundation of where we'll focus in the future."
Part of Flagstar Bank's three-year strategic plan involves leaning further into the broker channel to support and continue their growth, and it turns out that their three differentiators complement their support of the broker channel.
The first is relationship value selling, which is understanding what people need and crafting creative solutions that meet those needs. The second marker is around service.
"In this market where people were way over capacity and volumes were going crazy, we're getting daily feedback about where we were in terms of service level agreements, whether it be on conditions or underwriting turn times, and we were consistently better than the market," Fercho said, adding that a lot of their 2019 business came from people whose initial lenders couldn't close the loans.
Their other differentiator is their commitment to the customer. Although that's part of everyone's story now, it was included in Flagstar's original mission, which was to invest in people and bring solutions to the table that would help others thrive. Today, the buzzwords "customer journey" or "consumer experience" are everywhere, and Fercho sees it as having had a dramatic impact on the mortgage industry.
Customers are more informed and have heightened expectations around service levels, and because of this, originators are often able to have higher-level conversations about the best products for their situation. There's less discussion about the fundamentals of mortgage lending and more about individual goals and how a mortgage can help them meet those goals in the long run.
"Mortgage is going to have to catch up to where the rest of the world has been. And so, I think this focus has been really healthy for the industry and I think it will continue to be," Fercho said.
Fercho also serves as the vice-chairman of the Mortgage Bankers Association, which forecasts total mortgage originations likely decreasing to around $1.89 trillion in 2020. The refinance market will still be healthy, but as that starts to slow and the industry is faced with existing overcapacity, will pricing pressure increase? How competitive will people be with margins? Will staffing requirements change? How will the recurring theme of affordability change (if at all)? These are trends worth watching.
Fercho came to Flagstar in 2017. It was clear there was going to be a shift in the market cycle and after having worked with many mortgage companies up close and personal at Fannie Mae, she found Flagstar attractive because it operated in all of the different origination channels. This provided flexibility to follow opportunities, and that's something that holds true today. Although the bank isn't as reliant on mortgages now as they have been in the past, that has made the business more resilient through various cycles.
"That strategy was useful in terms of the stability of the company going forward, but at our core, we're a mortgage company. This real value of being a mortgage company in a bank and having the best of both created a unique value proposition and as I look on the landscape of the market, there's no one else like us out there," Fercho said.
Even though she's all about Flagstar, one of the things that was instilled in Fercho while at the GSE was the idea that the mortgage market truly functions best when everyone is operating at full strength. Ultimately, she said, is more about cooperation than competition.
"This is an industry in which we all have an obligation to be our best selves and help consumers have a good experience, because if all consumers have good experience, then it only helps the industry be better. People will want to get in and more people will consider home ownership," Fercho said. "It's a $2 trillion market. There's plenty to go around."