2020 is expected to be a banner year for mortgage tech, and new, successful ventures are to be highlighted and celebrated at the Power Originator Summit Awards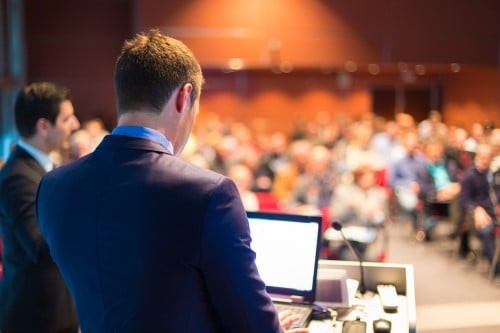 With emerging technology revolutionizing the business world, no one in the mortgage industry is looking to get left behind. Tech companies continue to increase their offerings as lenders and brokers look to streamline their systems, become more efficient and improve customer experience.
Cloudvirga is one of these companies. The point-of-sale mortgage provider is intended to give originators functionality and digitize the loan process to give the consumer the best loan as quickly and efficiently as possible. In 2018, Cloudvirga customers produced nearly $200 billion in loan volume for a number of leading mortgage lenders and banks in the country.
The digital mortgage platform was recently celebrated at the 2019 Power Originator Summit Awards for Best Technology. Dan Sogorka, CEO of Cloudvirga, said it was fantastic to be recognized by the mortgage world and great to be a part of an event that celebrates technology in the industry.
"It's such a great recognition for our customers and our employees. It says we are on the right track, we are doing the right things and we are being noticed. Winning the award really provides a lot of credibility to our platform and propels the industry forward as a whole because people understand that the status quo is not enough."
Attending events like these are a priority for the team at Cloudvirga, said Sogorka. "It's important to partner with the right customers and service providers and to be out there meeting people. As big as the industry is, it's still a people and relationship based business," he added.
Sogorka said 2020 is going to be a really big year for mortgage tech.
"The industry is definitely in flux right now. I would say we are behind other industries in terms of digitization, so bringing attention to technology in mortgage is important," he said. In mortgage lending, there's such a disparity between the players involved, according to Sogorka, which gives technology a vital role to play.
"A consumer could get a loan from a large bank, or a local broker with two employees. Technology acts as an equalizer to allow smaller players to compete with giant organizations, which is good for the consumer."
Nominations are open for the 2020 Power Originator Summit Awards. The tech category this year is for Best New Technology. Judges will be looking at the what problem the new technology solved, how the new technology increased sales, how many users as of 2019 and any recognition and accolades received.
There are also three other categories. This includes Originator of the Year, Woman of Distinction, and Young Gun of the Year.
The Originator of the Year award is recognizing an originator who took 2019 by storm, with an increase in loan volume, more closed loans, opening a new branch or making an impact in the community. Female leaders in the industry will be considered for the Woman of Distinction award, celebrating the women that demonstrate promotion, influence and championing of other women in the industry. The Young Gun of the Year award will acknowledge an outstanding mortgage professional under 35.
Self and peer nominations will be accepted online at the Power Originator Summit website until February 13, 2020. Winners will be announced during the Power Originator Summit on March 26, 2020 at the Anaheim Convention Centre.