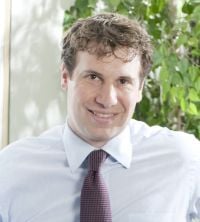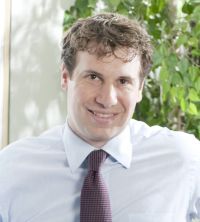 Mat Ishbia is President of Michigan-based United Wholesale Mortgage (UWM), one of the fastest-growing wholesale mortgage lenders in the country. Under his leadership, he has taken UWM to new heights, growing the company into a nationwide top-ten wholesale lender. He has successfully driven UWM employees to place a strong emphasis on second-to-none customer service. His efforts have UWM and United Shore Financial Services, LLC well on their way to achieving 10 billion dollars in wholesale funded volume in 2013.

What makes United Wholesale Mortgage different from its competitors?

UWM is known for providing exceptional service, industry-leading turn times, expert Account Executives and the best technology in the business. We think strategically as to how everything we do at UWM will help make our brokers as successful as possible in today's drastically different, regulatory-intensive lending atmosphere. Our topnotch customer service definitely sets us apart, and from the innovative products we offer to our award-winning technology, everything is done to assist our brokers' overall success and growth.
When I started at UWM nearly ten years ago, I was an Account Executive operating in the Chicago area. I learned firsthand what it took to really add value to brokers. The level of support and responsiveness I delivered to my customers was instrumental to their success and my own. I was later recruited by our corporate office in Birmingham, Michigan to take the position of National Sales Manager at UWM, and began building our inside Account Executive team. I recruited only the best, brightest and most service-focused salespeople. Every program and plan that we implemented was largely based on service.
We now have more than 125 Account Executives and, along with our support and operations team members, everyone stays intensely focused on service. So when you ask what differentiates us from the competition, I'll respond that it's a combination of things, but all of them have a common denominator – service.

While many lenders may cite service as being a differentiator, what makes UWM's customer service a game changer?
Along with the speed of UWM's turn times, we provide direct access to our underwriters. We believe that you should communicate directly with your underwriters, and that they should always be responsive to your needs. Our underwriters call you on every approval and updated approval to explain exactly what you need to do to get your loan closed. We don't have "go-betweens" at UWM – we let you talk to the person who is making the decision, which is not done in the industry anymore. This level of service is really unique and it allows us to make things as easy as possible for our brokers.

Is it your focus on service that defines your slogan, "Lending Made Easy"?

Lending Made Easy is UWM's commitment to our broker network from submission to funding. We are continuously analyzing every aspect of our business to target how we can make things easier. From direct access to underwriting, to communication, to providing innovative technology, we're constantly asking ourselves, "How can we make things even easier?"
Aside from our service focus, technology offering and extensive product selection, we provide a number of other free benefits to our brokers. UWM regularly holds educational webinars on industry trends, various products, how to effectively market themselves, selling smarter, etc. Further, we offer an instant chat feature on our website to quickly answer any questions brokers may have. We provide direct access to our underwriters, and inside AEs are always accessible and focused on ongoing broker support. Our products are underwritten to DU findings with very few overlays, which allows our brokers to know what to expect when they get their approvals. In addition, our response times are fast – every UWM employee strives to pick up the phone on the first ring and swiftly responds to every email.

What type of products do you carry?

We offer a full set of mortgage products to our customers, from the standard Conventional, FHA, USDA and VA, to the more niche products. We pride ourselves as being the one-stop shop for products for our brokers. We launched our ELITE program this year to reward brokers that work with borrowers of the highest quality, to provide them with the best conventional rates and pricing in the industry. This product has given our customers the best of both worlds – the best pricing and the best service – which is rarely seen in this industry. We offer a jumbo program called the Big & Easy, which is a true jumbo product allowing loan amounts up to $2.5 million and LTVs up to 80% nationwide. We're one of the few lenders in the country that has the capability to underwrite, close and fund jumbo loans all under one roof. UWM was also one of the first lenders to successfully implement and fully support HARP 2.0 and DU Refi Plus.

We hear that your technology is some of the best in the industry. Tell us what sets you apart.

We have a proprietary technology system that provides our brokers with free web-based technology tools which they can access and utilize 24/7. We wanted complete control of our technology and didn't want to rely on a technology vendor that may adversely affect our service levels due to their own issues, so we built and manage it ourselves.
Our back-office technology allows us to provide two days or less in turn times on new loans and one day or less on conditions. We developed a web-based technology platform specifically for our brokers that we call EASE (Easiest Application System Ever), which allows them to securely log in, upload a 1003, run product and pricing scenarios, decision loans, upload imaged files, view real-time status, manage conditions, and easily communicate with our underwriters. Easy Qualifier, also known as EQ, instantly qualifies and prices borrowers live on up to 12 different programs at once, determines the lowest payment option, provides a compensation calculator, verifies loan parameters within UWM's guidelines, and prints out a borrower's results page that details their options and how much they will save per option. Our brokers rely heavily on our technology. We're a 100% paperless operation, which includes our online signup process for brokers and correspondents.


What can we expect to see from UWM in 2013?

Even more of the same exceptional service, success and growth! We're well on our way to becoming a Top 5 wholesale lender, and we're being very careful to maintain our existing service levels as we grow. We've doubled our employee headcount and plan to hire another 400 over the next 12 months. We will be moving to a new company headquarters later this year in Troy, Michigan to accommodate our growth.
We will continue to offer free tools, services, training and more to make our brokers as successful as possible. We will always be focused on making lending easy for our broker network by providing them with the highest level of customer service, communication and consistency. We'll never deviate from our "Lending Made Easy" brand promise to our valued brokers. That promise is here to stay.