"I spoke up a little too much at meetings and it didn't work out for me"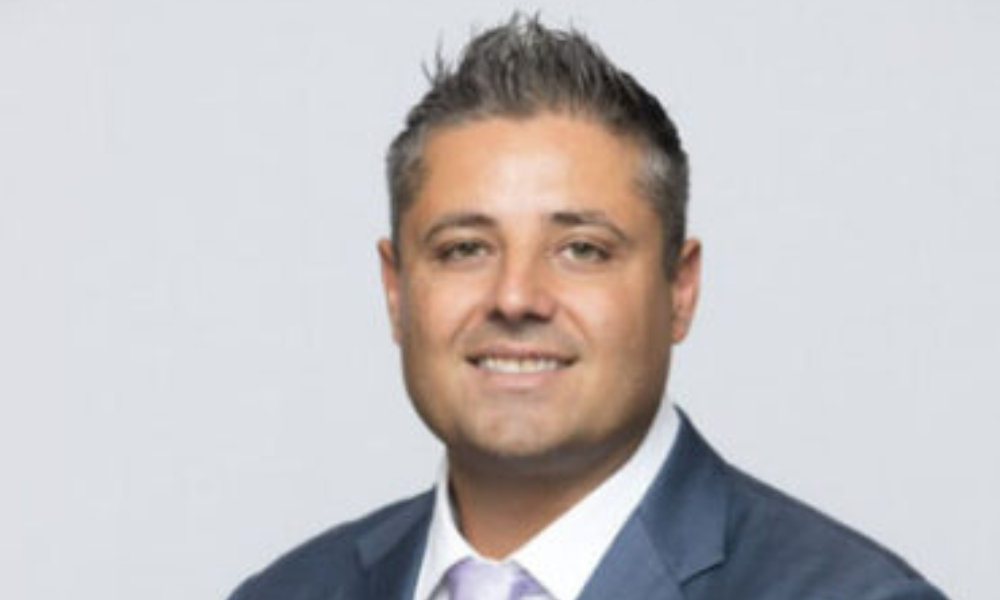 Danny Iskander (pictured) was supposed to be a doctor or lawyer before being led into the mortgage industry. Today, he helps lead West Capital Lending Inc., the Irvine, California-based brokerage shop he co-founded two years ago – this after a tumultuous period at loanDepot where he felt it was "my way or the highway."
Pivoting from law school to mortgages
"I come from a family of physicians," he told Mortgage Professional America during a telephone interview. "Both my parents are physicians – my dad is a physician and an attorney. It was always the path – you were either going to be a physician or attorney."
So he was prepared to go to law school before visiting with his older brother. "He got my head around this idea of being a loan officer, and he told me about all the money that was in the mortgage industry at the time."

Right after graduation, he would land at Home Loan Center as a production assistant in a call center environment. before being transferred to retail loan officer some eight weeks later. "And that's how I got started," he said.
From there he would go to Lending Tree, where he worked from 2004-09. By then married – to a physician no less – his wife accepted a medical residency in Ann Arbor, Mich. "And I'm here dealing with a financial crisis," he said, referring to the Great Recession then well underway. "I had bought a house in California and was about $300,000 to $400,000 upside down on and had a wife moving to Michigan."
He opted to follow his wife off to Michigan, where he continued to excel. "I decided to move to Michigan after being a California guy my whole life," he said. There, he would take a job at as a retail loan officer at Lending Tree. "I ended up being on the top team," he recalled.
Once his wife ended her residency, the couple would move back to California where their families were. He would find work at Green Light, which later became Nationstar Mortgage. "I ran a team for 18 months and then moved to loanDepot where I ran a specialized division – redistribution and retention, a top-producing team, for 14 months, and I got promoted to vice president of sales in direct lending."
But then things took take a turn.
"2018 happened, and we lost about 25% of our sales staff and our top producers," Iskander recalled. "We had three cost cuts and things really changed. loanDepot was challenged and the environment became very difficult for loan officers – the hours, the expectations. It just became a very strict, militant-type environment that I didn't really appreciate. So I spoke up a little too much in meetings, and it didn't really work out too well for me – they ended up demoting me. I believe I called it like I saw it, but that doesn't work too well at loanDepot, where it's 'our way or the highway.'"
He was given the option of running a developing region, but he thought of his growing family. "We had just had our third child, and the time requirement of that position would've been even worse. So I debated it and decided to go to the independent side at the time."
Starting over
He got his license sponsored by E Mortgage Capital. "That was the pedestal that I needed to start working again," he recalled. It would also prove to be the launching pad to start his own business after teaming up with Eric Hines, a friend and colleague, who would create West Capital Lending.
"We literally locked ourselves in an office, licensed up that company and started onboarding our agents – 50 or 60 people – and from there we ramped up until the end of the year." Inside of five months, the fledgling firm would post some $2 billion in volume, making it the top firm tied to Rocket Mortgage, he said. The next year they would top $2 billion in volume, working with 90 different lenders as a non-delegated correspondent lender as well. "That's the wave we've been on," he said.
Having been through the good and the bad, Iskander is now in a position to dispense advice to those just entering the field: "Ignore the noise," he said in the way of a suggestion. "You might be entering a market where rates are 7%, and that's very, very difficult. It's a roller coaster ride, and you have to focus on your process and building relationships and focus on taking care of your clients. The noise can be distracting – the challenges, the market, the rates, economy – and those just entering the industry can fall prey to this mentality. You have to have mental toughness, grit and tenacity to be successful."
Want to make your inbox flourish with mortgage-focused news content? Get exclusive interviews, breaking news, industry events in your inbox, and always be the first to know by subscribing to our FREE daily newsletter.