He has survived recession and mortgage meltdown crisis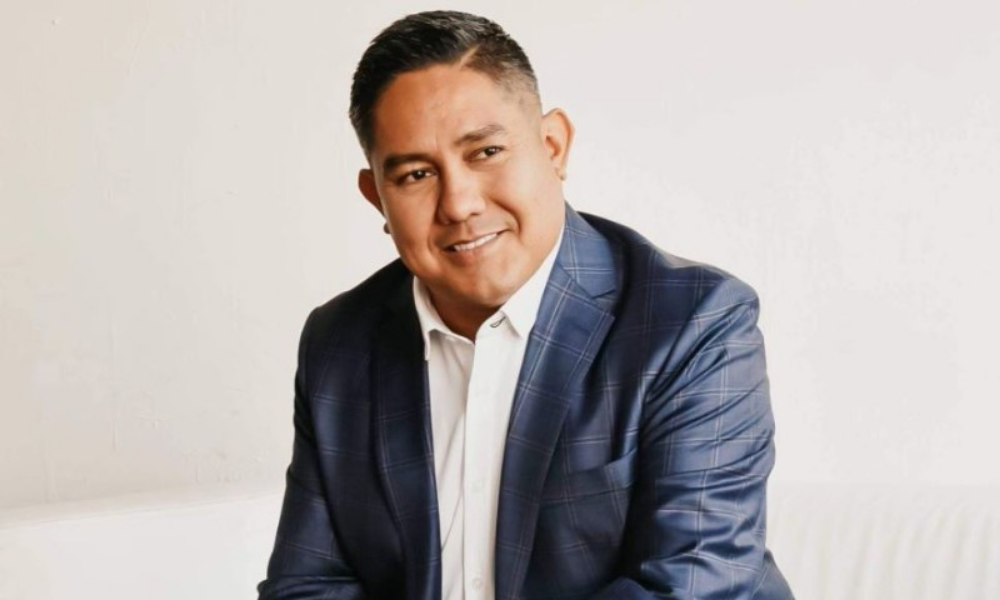 After more than 25 years in the mortgage business, Alex Reinig (pictured) has seen it all. That vast experience now serves him well in navigating a changing industry landscape.
"I was working for Merrill Lynch as an assistant financial advisor," he recalled of his salad years. Not a full-fledged financial advisor, he mostly took calls from clients wanting to know how their holdings were doing. "I was more like an assistant doing customer service," he recalled.
Many of those clients calling were at Bank of America, and one day someone asked if he might be interested in working there. "No, I'm happy here," he recalled answering. "I was being a young kid, working in Florida. My honest answer was: 'Does it pay more?'"
At the time, Reinig was attending the University of North Florida and working at Merrill Lynch during the day after an internship at Johnson & Johnson that his then-girlfriend helped him secure, he told Mortgage Professional America in a telephone interview.
"I went for an interview with Bank of America, and got a job in their post-closing department," he said. He spent two years there doing administrative work before noticing some particularly well-dressed people on the first floor who exuded a different level of success. Guided by his outgoing personality, he finally asked one of those people what department they worked in while chatting in the break room.
Read more: Uncertain economic outlook starting to wear on buyers
They were mortgage loan officers. By then, he had developed a good rapport with a woman named Jean who was the recruiter for Bank of America. But she quickly disabused him of the notion of becoming a loan officer himself given a lack of experience. One day, however, she asked if he was fluent in Spanish. Having grown up with a Mexican mother, he did speak Spanish fluently.
"She played a very critical role in my career," he recalled. "Eventually, she got me in for an interview. Lo and behold, I got the job. And I got the playbook – a 500-page training manual on how to become a loan officer." Figuring prominently in that training was the ability to secure doughnuts and bagels for potential clients, he recalled with a laugh. "I became very successful at it because I'm very outgoing and personable," he said of his new role.
Learn what type of loan officer education do you need to start your career.
But shortly after that, the subprime mortgage meltdown occurred. "The 'Big Short'," he said referencing the movie on the real-life drama. "I lived it."
But even then, he knew where priorities should be, lessons from the past that are serving him well as president and CEO of his own firm, Pittsburgh-based Red Tree Mortgage. He launched his own firm after eight years at Bank of America and subsequent stints at PNC Bank and Citizens Bank.
For the past couple of years until recently, the industry has feasted on refinancing amid a protracted period of historically low interest rates. At least for the time being, those days are past - but to Reinig the past is prologue.
Read next: US mortgage rates skyrocket to over three-year high
"The crash happened, but I was still able to do OK," he recalled. "I struggled like everyone else, but the majority of my business was purchase. Refis are great, they're the topping on a wonderful dessert. But you need to focus on the purchase environment. You always have to be pressing the flesh and working with your realtors and partners."
As an owner, he knew what lay ahead: "I saw this coming, and immediately started training classes," he said. "I told my staff to get ready for purchase."
In March, 80% of his pipeline was based on the purchase market, with the level growing to 90% for April. His 36-worker branch last year closed on $250 million across 920 units, he said. On April 18, his firm will celebrate its third anniversary. He boasted of being the number one partner for Rocket Mortgage, which send top executives to spend a day at his branch to study his company's machinations and corporate culture – akin to a tech industry campus with fun activities and easy layout.
Which is not to say he's been immune to the market exigencies. He said he had to cut some 11 workers in a one-day swoop this past March given the refinancing slowdown.
"I lived the recession and mortgage meltdown and planned early," he said. He offered advice for those going through hardship in the industry. "To any CEO or owner who's struggling out there: "You need to stop and reflect on what you need and what you want. And you've got to get rid of the perks. If you have a marketing manager with a high salary, you may have to reduce. If you have extra LOAs that aren't doing 30 or 40 units a month, you may have to reduce. You have a processor who's only closing $15,000 a month, you may have to reduce. So now you've shrunken your fixed expenses."
He offered further advice: "You need to invest in a good CRM, and keep constant contact with your past bulk of business because they're either going to be selling their houses, upgrading their houses or looking for other houses. And if you're not available or accessible, someone else is going to pick up that client."
In terms of margins, he uses his own experience in fashioning a final bit of advice to others. "If you are a company that is used to having higher margins because you want to make more per unit, for longevity, my recommendation is to reduce margins so it's sustainable for the company. So that way, you do more units and get your name out there more."
For someone who's seen it all, it's good advice to heed.