Identify how you can differentiate yourself from your competitors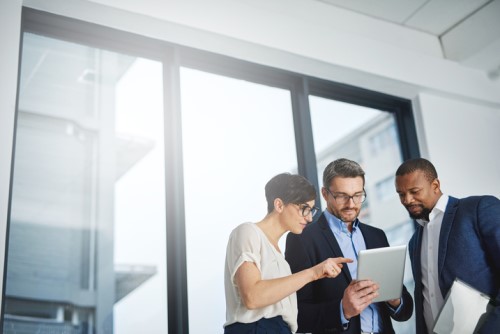 When it comes to getting a loan, every client is looking for a service. You can provide that service – and so can the originator three streets away and so can that loan officer at the local bank branch and so can that app that promises clients a mortgage without ever needing to leave the house. So why should anyone come to you over anyone else? What can you give them that other originators can't?
Creating a brand is one of the most important tasks facing any business owner, and it's particularly important in the mortgage industry, where you're competing with hundreds of thousands of other professionals who can get the same end result. You have to figure out what you are all about and what separates you from others.
One way to do this is to avoid building an individual brand altogether and join forces with a bank or a mortgage lender that already has a brand. You will be able to step right in and adopt their culture, their messaging, and their practices, for good and for ill. In some ways, this might be the easier route, simply because if you're just getting your bearings, you might not know what your target clients are looking for. Sure, everyone wants the lowest rates possible, but are they first-time home buyers who want more hand-holding through the process? Do they want a friend and community partner? Do they want more offerings and different types of loan products? All of the above?
But if you want to stay independent, then you need to learn how to tell a story, and tell it well.
"What [salespeople] need to do is really explain why they're in the business (outside of the money), tell stories about how they problem solve for some individuals, and if you can get that endorsement from that individual, utilizing a review or whatever it might be, tell that story because in that storytelling, someone else is connecting with it," said Chad Jampedro, president of GSF Mortgage Corporation.
Jampedro remembers a borrower whose mortgage application had been rejected by a bank before going to to GSF, where he received some credit repair help and ultimately secured a USDA loan. A former police officer, he then wrote GSF a heartfelt letter, where he thanked the originator for providing a home for his children and allowing him to teach them about pride of ownership. GSF told that story, which resonated with other people who had also been rejected by banks. Some of those people then turned to GSF, hopeful that their story could have the same outcome as the one that they'd seen.
The connection has to be a personal one, making every potential client feel as you're speaking directly to them and saying, 'If you're in this same situation, call me. I want your business and I want to talk to you.'
"Too many folks that I meet, they have this high opinion of their business and they want this projection to the outer world that 'I'm phenomenal at what I do' and what they don't realize that in a lot of cases, that that turns people off," Jampedro said. "What they want is they want an intimate relationship with a person. They want to be able to talk to them directly, and if you posture yourself too high above your clientele, well guess what? They're going to stop coming to you."
With all of the benefits that automation is bringing to the industry, one of the drawbacks for originators is that he/she can run the risk of automating their personality right out of the business, and people will know that their sentiments aren't authentic.
"People want to buy from people," Jampedro said. "You want to buy from a person, you want to know that person, you want to know that you matter to them, even if it's only for that transaction, [and] they want to know that they matter."
Even if you think you're just one person who stumbled into the financial services industry, what you do is bigger than that. At the core of the job, you're helping people fulfill a dream of home ownership. Beyond the goal of owning the home itself, you also provide possibilities of giving the next generation a stable place in which to grow, establishing roots in a community, and eventual value and wealth, all of which are already powerful forces within a buyer's psyche.
Play to your strengths. Are you fluent in two languages? You could be the go-to person for loans in a particular immigrant community. Are you tech savvy? Maybe play up the fact that you're going as hi-tech and as paper-free as possible. When you're an independent broker, you're selling yourself, and you need to find what part of you resonates with potential homeowners. Look at the demographics of your target operating area and figure out what's important to those groups. Obviously you want to have broad appeal, but you can't target everyone in the same way. So marry your strengths with what people need and go from there.