This July is all about big changes for VA mortgages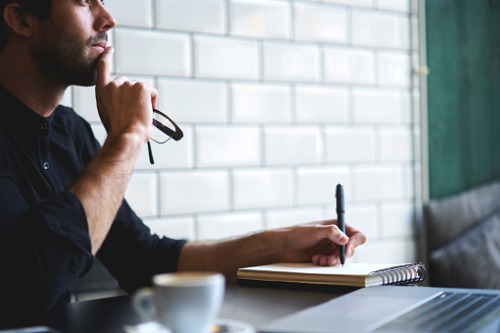 Whoever thought summer was a sleepy, relaxed time has clearly not been in the mortgage industry for long. In this month's installment of 3Points, President and CEO of United Wholesale Mortgage Mat Ishbia explains recent changes that have both positive and negative impacts on home buyers.
The newly-passed Blue Water Navy Vietnam Veterans Act was signed into law on Tuesday, June 25, 2019. The bill extends health care benefits and disability compensation for diseases linked to herbicides used on land to veterans who have served on Navy ships off the coast of Vietnam. Benefits also extend to some children with spina bifida who have at least one parent who may have been exposed to an herbicide while living in Thailand between certain dates. From a mortgage perspective, the Vietnam Veterans Act revises the VA's home loan guaranty program to adjust loan fee rates and eliminate the limit on guaranty amount that is based on Freddie Mac's conforming loan limit; in other words, 100 percent financing over the $484,000 loan limit without having to put down 25 percent over that limit. This could go into effect as soon as January 2, 2020.
For VA IRRRLs, if it takes more than 36 months to recoup closing costs, you can't do the loan—but that was not practiced in many situations. The VA has recently clarified that that policy holds true for each and every VA IRRRL, effective immediately.
Fannie and Freddie updates
The Home Possible program from Freddie Mac and the Home Ready program from Fannie Mae have allowed thousands of home buyers to get into the housing market. From now on, however, borrower income cannot exceed 80% AMI for either program. This update is expected to significantly reduce the number of borrowers who would've previously qualified for these programs. Fannie Mae also announced that they're going to tighten up DU guidelines, which could lead to anywhere from 3-5 percent fewer DU approvals. These updates are effective July 20th for Fannie May and July 28th for Freddie Mac.
Potential FHA enhancements
Bill HR 3141 was recently passed by the House Financial Services Committee, with the goal of ensuring that FHA mortgage insurance falls off at 78 percent, instead of the life of the loan, saving a lot of money for buyers who use the FHA program. They're also trying to reduce the upfront mortgage insurance by 25 basis points. Although the chances of this bill getting through the Senate and being signed by the president are slim, the conversation is a positive sign.