It may be the last month of 2019, but positive mortgage news is keeping originator business bustling along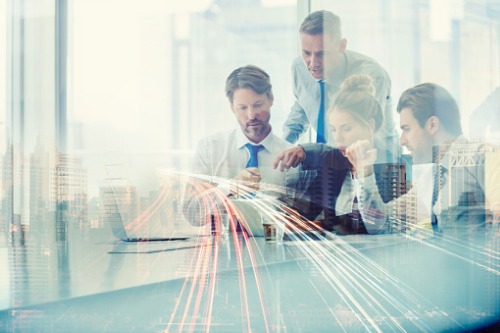 While most people are braving mall parking lots—or, more likely, filling up their virtual shopping carts—for holiday purchases, originators from coast to coast are figuring out ways to do more business in the waning weeks of 2019. The mortgage industry is ending the year on a positive note, with some changes (and some non-changes) coming down the line. United Wholesale Mortgage President and CEO Mat Ishbia shares his take on what these changes mean for originators.
FHFA New Loan Limits
Beginning January 1, 2020, the conforming loan limits for Fannie Mae and Freddie Mac are rising to $510,400 across the country, representing a 5.38% increase. This means that some loans that used to be considered jumbo now count as conforming or high balance loans. "This is a win for everybody in America," Ishbia said.
CFPB looking to eliminate or modify the TRID rule
The CFPB is seeking public comment as part of an assessment on the TRID Integrated Disclosure Rule (the Truth in Lending Act and the Real Estate Settlement Procedures Act). The goal of the assessment is to determine whether or not TRID has been effective, and to get recommendations for modifying, expanding, or eliminating the rule altogether.
Ishbia, however, doesn't believe there will be any significant changes. "The TRID rule, it works. We're helping consumers, it's already integrated into what we do," he said. Tweaks can and may be made here and there, but it's here to stay.
First-time home buyers leveraging low down payment options
First-time buyers make up almost half of today's homebuyers, perhaps because they're starting to understand the low down payment options that exist. Ishbia thinks is directly related to the amount of time and effort that originators have put into educating the public about these options. Because of this, and with help from low rates and increased affordability, Isbhia expects to see more first-time buyers in 2020.
"Low rates and great down payment options [mean] great opportunities for first-time home buyers and really, everybody in the market for 2020 and beyond."