Cliff Miller of Digital Risk is part of the Mortgage Professional America Young Guns 2016.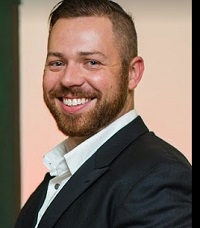 CLIFFORD MILLER
Client partner
DIGITAL RISK, LLC
Age: 32
Years in the industry: 13

Following the footsteps of his parents, Clifford Miller first ventured into the real estate industry by investing in properties himself. Now, Miller works with Digital Risk to offer risk- and compliance-related solutions to companies engaged in mortgage and consumer lending. What Miller finds most satisfying about his job is working alongside the various teams who help him with his multi-department work. Outside Digital Risk, Miller is a Master Mason, a church volunteer and a member of the Space Coast Project Management Institute.