Meet the 42 young professionals who are energizing and revitalizing the entire mortgage industry.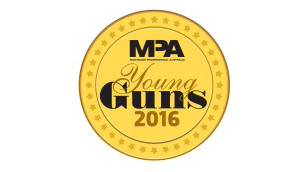 Mortgage Professional America's annual Young Guns report pulls together the brightest under-35 stars in the business. We asked you, our readers, for your nominations and also reached out to top American mortgage companies to uncover the following list of impressive young men and women who have already made a significant impact in just their first few years in the industry.

Despite being 35 or younger, these individuals are emerging leaders in their companies – some are among the top producers in the nation, closing millions of dollars in loans within the last year alone. Whether originators, managers or CEOs, their contributions and efforts are inspiring peers and mentors alike as they pave the way for the American dream of homeownership. This year's Young Guns represent the new face of the mortgage industry as they attain new heights in and out of the office.