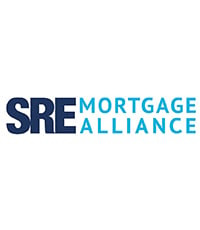 Headquarters: El Segundo, CA
Year Founded: 1995
Number of Employees: 44
A multi-solution platform, SRE Mortgage Alliance seeks to consolidate the residential mortgage lending business and the residential real estate brokerage business and pass on the savings to homebuyers.
"The people we attract are looking for a mortgage lender that can compete well today but also knows what it will take to be successful tomorrow," says John G. Stevens, chief revenue office at SRE. "Because we're built for purchase and are the industry champion for the real property advisor, we stand out in an industry where most companies don't think beyond tomorrow."
Its focus on the future also makes it a great place to work. There's unlimited PTO, great childcare, and comprehensive healthcare benefits. From onboarding on, training is constant and even includes c suite mentorships. There's considerable marketing support, an Apple Watch fitness program, and bonuses. And the company actively recruits millennials, older workers and from historically underrepresented populations, such as women – which means the office is 50% female and nearly half millennials.