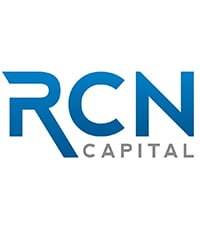 Headquarters: South Windsor, CT
Year Founded: 2010
Number of Employees: 125

RCN Capital invests in its employees. Once hired, they get hands-on training during the on-boarding process. RCN pairs new employees with mentors and offers ongoing training. Then there's continuing education reimbursements. Recognition awards. Marketing support. And even quarterly team building activities.
Upper management listens to each employee to help provide a sense of community. "Even though RCN has grown exponentially over time, employees never feel like they are just a cog in the machine," says Director of Marketing Erica LaCentra. "There is still a strong team mentality and management takes every opportunity to show employees that they are supported and appreciated."
From founding to a private direct lender with 125 employees, the company's grown considerably in its 10 years of existence to provide short-term fix and flip financing and long-term rental financing for real estate investors throughout the nation.
It's focus on people is its competitive advantage. "What sets us apart from our competition are the qualities we look for when we are hiring folks for the team at RCN Capital," says CEO Jeffrey Tesch. "We want driven individuals with diverse perspectives that want to contribute to the company's success and share in the vision of making RCN as great as it can possibly be. The folks that punch in at 9 and out at 6, without a care for the bigger picture, simply won't cut it."