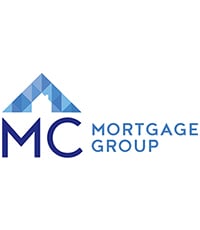 Headquarters: Wilmington, NC
Year Founded: 2005
Number of Employees: 14
With more than half of the workforce Millennials, MC Mortgage has a work-hard/play-hard culture that concentrates on building great employees from day one. After a one-week onboarding process, new hires are assigned a mentor for subsequent training. Training is comprehensive and includes everything from video training to self-help book clubs to 1:1 meetings with management to hone leadership skills.
Of all its internal programs, the company is most proud of giving back to the community, adapting to COVID-19 through a take-out meal program, tracking monthly goals through monthly "downloads," and hosting its yearly kick-off meeting when it reviews the prior year and sets objectives for the next year.
"MC Mortgage Group is a great place to work because we are laser focused on helping people and families by structuring customized loans that align our client's financial status with their future goals – all while providing the best customer service, on-time closings and great rates," says Del Flint, CEO. "This core ideology combined with our got-your-back teamwork, personal budget coaching sessions, charity giving donations, team-fun outings and family-oriented comradery help nurture and feed a self-motivating and life-fulfilling workplace that works."