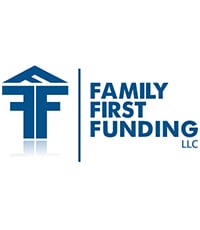 Headquarters: Toms River, NJ
Year Founded: 2011
Number of Employees: 316
"One of the greatest things about working at Family First Funding is that they truly do put families first in everything that they do," says Family First Marketing Director Lauren Dobie. "Employees receive flexibility, respect and healthy work-life balance while working towards the common goal of putting families into homes."
Even prior to COVID-19, Family First had a generous remote work policy. The company is more than half female and nearly half Millennials. Add to that a family-oriented fun time like picnics or softball games or the annual kickoff party and you've got a good thing going.
Of the top five best internal programs the company has to offer, Family First lists its employee referral program, annual kickoff party, support and training, charity golf outing, and employee company events.
Family First puts employees first with its support and training. Not only does national trainer and coach Jeff Lobb teach strategies for growing business he created and maintains a video tutorial library with advice on sales and marketing. He coaches one-on-one and also participates in company events.
"[Family First] is a workplace where innovative thinking and ideas are welcomed and truly valued," says Family First Training and Development Coordinator Diane Kinoian. "A large part of the company's culture revolves around supporting the professional growth of individuals, giving them the ability to actively participate in their career path."
Family First also prioritizes volunteer work, specifically its partnership with the Northern Ocean chapter of Habitat for Humanity.