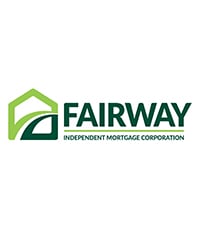 Headquarters: Madison, WI
Year Founded: 1996
Number of Employees: 9,000+

Despite the pandemic. Despite the recession. Despite the odds. Fairway made 2020 out to be one of its greatest yet – in terms of sales volume and productivity. When COVID-19 forced the company to go remote, Fairway made the best of a bad situation. The CEO and executive team gifted each employee with more than one year of service with a piece of exercise equipment so they could stay healthy while they were working at home.
Obviously, Fairway has a strong wellness program. Add to that generous healthcare benefits. Two retirement plans. Generous PTO. Excellent employee development programs. The perks go on and on. What's more, the family-focused organization is forward facing with a whopping 63% female and 37% millennial workforce. Not to mention it's extremely proud of its charities.
Fairway Cares provides care packages and financial assistance to those suffering from the loss of a loved one, a critical illness, or have sustained physical trauma. The American Warrior Initiative offers service dogs to wounded veterans. And the Fairway Foundation helps those who have suffered difficult circumstances such as fires, floods, hurricanes, and more.
"Being part of the Fairway family means we get to come to work each day and work in a fun, fast-paced, giving environment for a company that lives our core values of humility, commitment to serve others, being family focused, all the while creating an amazing experience for our customers and teammates," says VP of Corporate Communications Kathy Bultman. "Who could ask for more? As one of our team members said, 'At Fairway I don't just have coworkers, they are my family, and I love how much we are able to give to others.'"