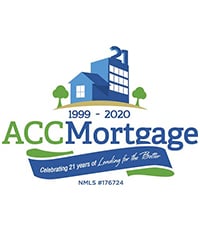 Headquarters: Rockville, MD
Year Founded: 1999
Number of Employees: 52
Having the right benefits and culture can make all the difference in the competitive mortgage industry.

Besides comprehensive health care, ACC Mortgage offers generous vacation and sick days and even an on-premises fitness center. Diverse and inclusive, the workforce consists of 60% females and 29% millennials while the company actively recruits from historically underrepresented populations. Plus, there's 401ks with matching, plenty of training, marketing support, and family-oriented benefits.
ACC's made it a long way in just 20 years. "I started in April 2000 with ACC Mortgage," says Jan Wedding, the director of QC and post-closing at ACC. "We have grown from a mom and pop non-QM mortgage broker to the national lender we are today. The culture of the company is fun, hardworking, and stable."
In addition to keeping its employees and clients happy, the business also goes out of its way to help those in need in the community. A certified community development financial institution (CDFI), ACC provides credit and financial services to underserved markets and populations.
Add a strategic mindset and can-do attitude and there's not much the company can't withstand. "ACC has survived two market meltdowns by being forward thinking and humble," says Robert M. Senko, the president of ACC. "Employees feel at home and know they have a voice."