Darius Mirshahzadeh of The Money Source is part of this year's Mortgage Professional America Hot 100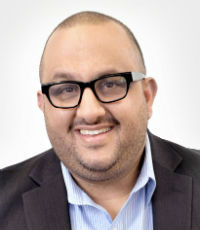 CEO
The Money Source

As CEO of The Money Source, Darius Mirshahzadeh's goal is to create a company that is not just a mortgage lender, but rather a business that focuses on the pursuit of "growing happiness." He believes the key to this is something that's often overlooked within the industry: fostering a company culture that highlights the importance of people, leadership and character development, ultimately leading to "rock-solid service" and the continuous thriving of the people and business.

Mirshahzadeh's vision has clearly paid off: The company's latest Net Promoter Score was 81.03, a ranking that positions The Money Source alongside companies like Apple. Mirshahzadeh's innovative approach to business has also been recognized with numerous national awards – the company has been listed as a Top Mortgage Employer and a Best Place to Work in the Bay Area, was a Stevie Award recipient and a Visionary Organization, and Mirshahzadeh himself has been named a Highest Rated CEO in the US. Mirshahzadeh is also the president of The Pink Unicorn Foundation, a nonprofit that directs The Money Source's philanthropy.

In 2016, the foundation donated more than $30,000 to various causes; last year, it supported relief efforts for natural disasters throughout the country.