Industry experts react to the ONS House Price Index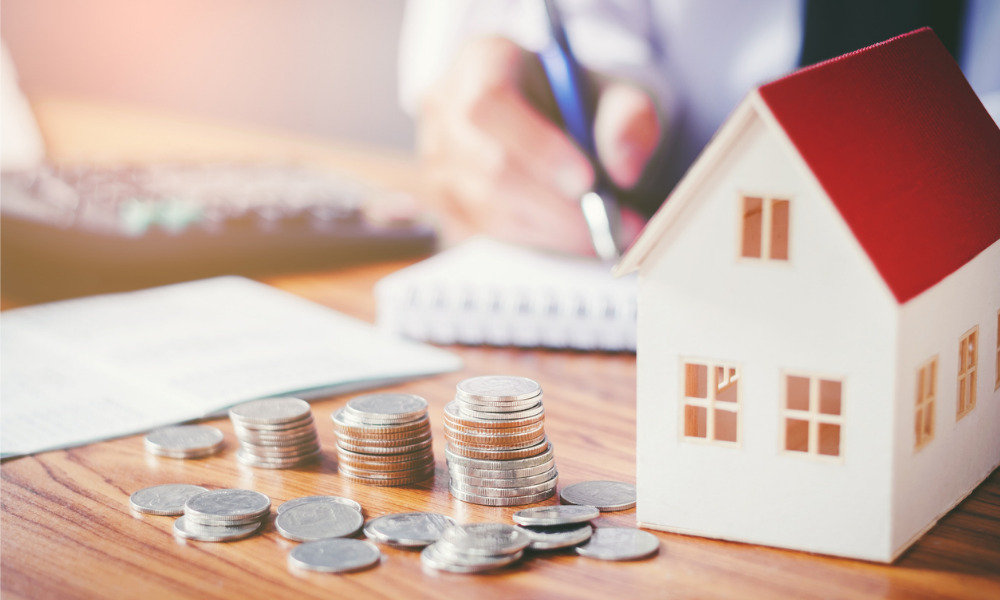 The price of an average house in the UK was £294,000 in December 2022, down from the previous month's record high of £296,000.
Latest house price data supplied by HM Land Registry, Registers of Scotland, and Land and Property Services Northern Ireland showed annual price growth of 9.8% but this year-on-year inflation was down from the 10.6% recorded in November.
Still, house prices in December were £26,000 higher than the same period of the prior year.
The average UK house price was £294,000 in December 2022 – down from £296,000 in November 2022.

This is £26,000 higher than the same period a year ago.

➡ https://t.co/FbhLfUIxbb pic.twitter.com/ws7wIodVMt

— Office for National Statistics (ONS) (@ONS) February 15, 2023
The Office for National Statistics (ONS), in its UK House Price Index report, noted that recent annual percentage changes in house prices have been unpredictable because of volatility in prices in 2021.
Average house prices increased over the 12 months to £315,000 (10.3%) in England, £222,000 in Wales (10.3%), £187,000 in Scotland (5.7%), and £175,000 in Northern Ireland (10.2%).
Scotland's annual house price inflation has generally been slowing since April 2022, reaching 5.7% in the 12 months to December 2022, down from 13.9% in the 12 months to April 2022.
The East Midlands saw the highest annual percentage change (12.3%), while London saw the lowest (6.7%) of all English regions.
"The dip in house price growth was to be expected following the challenges faced in the last few months of the year, with the rise in mortgage rates diminishing some of the pandemic-led boom in the market," Kay Westgarth, head of sales at later life lender Standard Life Home Finance, commented. "However, numbers are still looking good compared to before 2020."
Marc von Grundherr, director of estate agency Benham and Reeves, said that a combination of economic turbulence, increasing mortgage rates, and a squeeze on household finances had been the perfect recipe for a reduction in the rate of house price growth.
"That's what we've seen since the closing stages of last year," he added. "When you also couple these factors with the usual seasonal slowdown that hits the market during December, it would have been more of a surprise had house prices continued to climb.
"However, what's important to note is that the rate of decline has been far more marginal than many predicted and this should stand the property market in very good stead for the year ahead."
Vikki Jefferies, proposition director at PRIMIS Mortgage Network, remarked that while house prices declined from the record highs seen in 2022, the latest figures should provide buyers with some confidence in that they remain well above pre-pandemic levels.
"Demand should continue to outstrip supply in the coming years, making any drastic fall in prices less likely," Jefferies continued. "However, brokers must recognise that inflation continues to present many consumers with significant day-to-day financial challenges, and it is essential to understand the individual needs of every client to find the most suitable product for them during this period."
For Mark Harris, chief executive of mortgage broker SPF Private Clients, buyers who have been sitting on their hands may be encouraged to take the plunge now that fixes are looking increasingly palatable.
"Inflation dipping for the third month in a row to 10.1% will help ease some pressure on the Bank of England, but a quarter-point increase in base rate next month is most likely still on the cards," Harris said.
"Back in December, both swaps and fixed-rate mortgages were rather higher than they are now, as a result of the fallout of the mini budget. Much of that turmoil has passed through the system, with five-year fixes dropping below 4% as servicing pressures subside and lenders remain keen to generate new business."
Any thoughts on this latest ONS release of house price data? Tell us by leaving a comment in the discussion box at the bottom of the page.