Industry figures share their expectations for activity levels in the housing market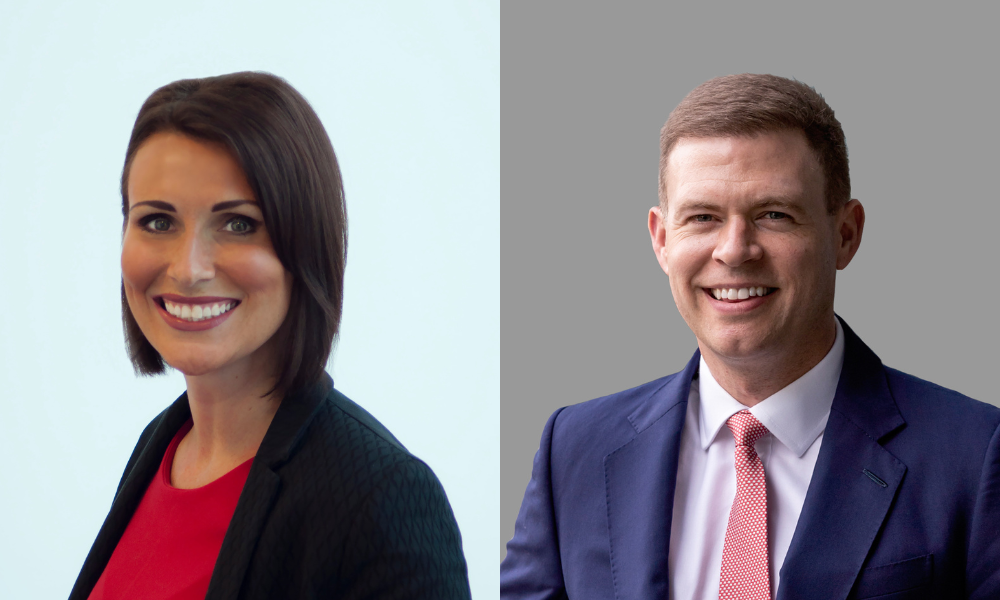 The Bank of England most recently increased interest rates to 4.25%, however, many major lenders have continued to reprice downwards on fixed-rate products, both as a result of cooling swap rates and in a bid to compete for new business.
With conflicting influences on market activity, a key question for the mortgage industry is how busy this period will prove to be.
Vikki Jefferies (pictured left), proposition director at PRIMIS, said whilst the market has been affected by recent events, including Silicon Valley Bank, she nonetheless expected demand to remain buoyant, and customers to remain ready and willing to move.
Jefferies anticipated strong activity levels during the spring selling period, thanks to lenders working hard to ensure that mortgage products remained as affordable as possible.
Despite this, she said undersupply did create a cap on transaction numbers, as housing stock was still not at the levels to meet demand.
"It is also disappointing that the Spring Budget did not announce plans to meet housebuilding target figures," Jefferies suggested.
As such, she believed brokers should look to promote the benefits of listing now, as new housing initiatives were unlikely to be coming soon, and sellers could certainly benefit from increased buyer confidence and the decreasing mortgage rate environment.
Stability
Jefferies said any rise in mortgage activity would surely be welcome, although she added that the housing market had continued to prove its stability and resilience time and time again.
"One such example is the large quantity of refinancing business underpinning activity, with high numbers of fixed term mortgages expiring in Q1 and throughout Q2," she said.
With large numbers of products returning to the market after Q4 2022, remortgagers had greater choice on a range of rates and terms, Jefferies said. She added that brokers would need to renew their focus on client liaison to source customers the most favorable deals possible.
Although the government did have a key role to play by meeting housing targets to stimulate supply, Jefferies said brokers also had a huge individual role in supporting buyers through challenging times.
"It is fantastic to see that lenders are constantly innovating, with product ranges now catering to a huge range of employment and financial circumstances, particularly with a focus on self-employed and later-life lending," Jefferies noted.
She believed that buyers should seek out independent advice to ensure that they were familiar with all of the financing options available to them.
Alongside this, Jefferies said technology and data analytics in the lending process could be harnessed to generate ultra-specific product recommendations for customers.
"As a result, brokers have plenty in their toolbox to assist buyers concerned with affordability challenges, in lieu of further government policy announcements," Jefferies said.
Positive
Conor Murphy (pictured right), chief executive of Smartr365 and founder of Capricorn Financial Consultancy, said he too was confident of a strong market performance this spring.
While Murphy said activity might not quite reach the exceptional heights of last year, it remained buoyant and had improved significantly since the end of Q4 and the start of Q1.
"The mini budget may have caused a setback, but the housing market is quickly getting back on track," Murphy said.
There was no doubt a rise in activity this spring would strengthen the market, and he was in fact expecting a positive year.
"Fear of a recession is fading, inflation is slowing, both in the UK and globally, and there is real optimism that the market can return to business as usual this year," Murphy reasoned.
Murphy believed an extension to, or replacement of, the Help to Buy scheme would certainly benefit the market this year.
"Addressing affordability concerns held by some prospective buyers would also facilitate a higher level of transactions, improving overall market health," he added.
Are you expecting strong activity levels this Spring selling season? Let us know in the comment section below.