Average house prices still 4% below their August 2022 peak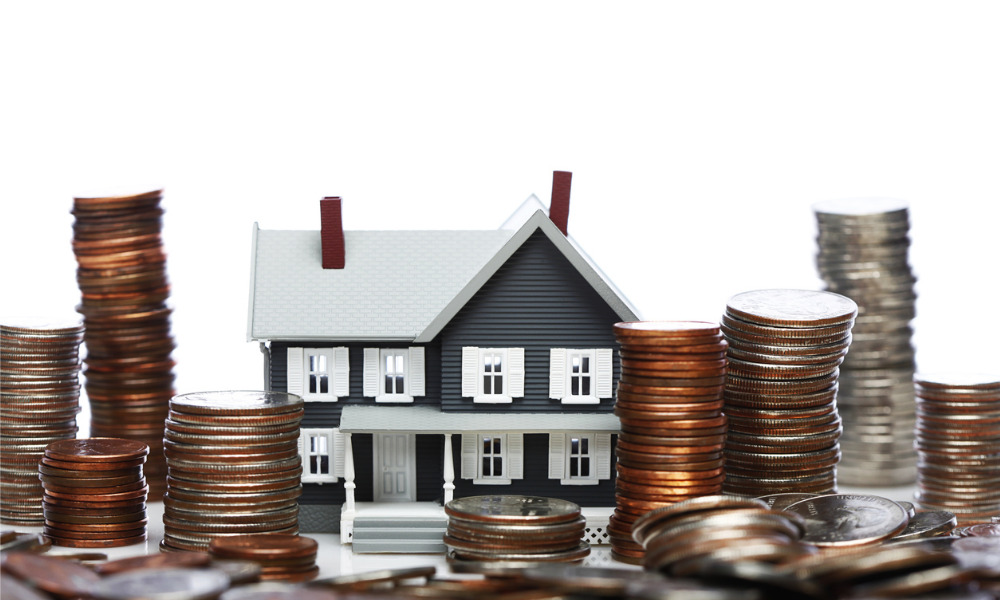 Annual house price growth dropped again in May, slipping back to -3.4% from -2.7% in April, the Nationwide Building Society has reported.
May also saw a 0.1% month-on-month fall in house prices. Average house prices, at £260,736, remain 4% below their August 2022 peak.
Robert Gardner, chief economist at Nationwide Building Society, said the softening of annual house price growth largely reflects base effects with prices broadly flat over the month after taking account of seasonal effects.
"Recent Bank of England data had shown some signs of recovery in housing market activity, although the number of mortgages approved for house purchase in March was still around 20% below pre-pandemic levels," Gardner stated, commenting on the figures in the latest Nationwide House Price Index.
"Moreover, headwinds to the housing market look set to strengthen in the near term. While consumer price inflation did slow in April, it was a much smaller decline than most analysts had expected. As a result, investors' expectations for the future path of bank rate increased noticeably in late May, suggesting it could peak at around 5.5%, well above the 4.5% peak that was priced in around late March. Furthermore, rates are also projected to remain higher for longer."
Gardner pointed out that, if maintained, this would likely exert renewed upward pressure on mortgage rates, which had been trending down after spiking in the wake of the mini budget in September last year.
"Nevertheless, in our view, a relatively soft landing remains the most likely outcome since labour market conditions remain solid and household balance sheets appear in relatively good shape," he said. "While activity is likely to remain subdued in the near term, healthy rates of nominal income growth, together with modestly lower house prices, should help to improve housing affordability over time, especially if mortgage rates moderate once bank rate peaks."
Rohit Kohli, director at Romsey-based mortgage broker The Mortgage Stop, said the rest of 2023 "now looks uncertain" and that the long wait until the next Bank of England interest rate meeting "could fuel speculation and promote caution among prospective buyers."
"Increased borrowing costs amid the current upheaval in the mortgage market could discourage potential buyers, slowing the market further," he explained. "If the base rate rises to 5% or even 5.5%, the impact on sentiment and demand could be significant.
"Higher costs could reduce affordability, potentially suppressing activity and lowering house prices. This could also increase arrears and repossessions as homeowners shift onto higher payments."
Chris Hodgkinson, managing director at property purchasing specialist House Buyer Bureau, meanwhile, remarked that market performance so far this year had been inconsistent, and that this uncertainty is proving problematic for the nation's homebuyers and sellers who continue to tussle when negotiating on price.
"The consequence of this back and forth is a more protracted transaction timeline and a greater threat of sales falling through," he said. "That said, buyer activity is building and while the current landscape is certainly more difficult, those who are able to negotiate it are still securing a good price for their home."
James Briggs, head of personal finance intermediary sales at specialist lender at Together, said that in the coming weeks, hopeful buyers and existing borrowers would continue to keep a close eye on the wider UK economic performance and impact of cost-of-living to the property market.
"Working with a specialist lender who can advocate for multiple and flexible routes on to the property ladder, including Right to Buy mortgages and shared ownership in the high-cost environment is certainly worth considering," he suggested.
Any thoughts on the latest Nationwide House Price Index? Let us know by leaving a comment in the discussion box at the bottom of the page.