Lenders look to tighten criteria as situation worsens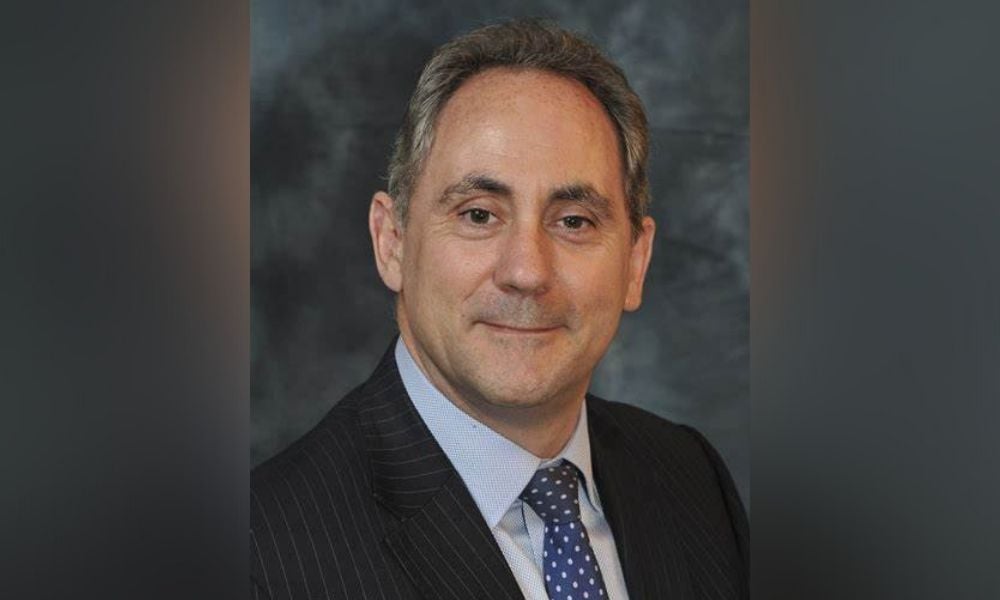 The cost-of-living crisis has hit the country with full force, impacting homeowners and renters alike with energy bills having climbed significantly, combined with a major rise in fuel prices.
"In the mortgage market, the impact of cost-of-living changes on affordability will be significant as lenders tighten their lending criteria to reflect increasing costs, resulting in a reduction in the number of loans on offer," according to Keith Barber (pictured), director of business development at the Family Building Society. He added that this is despite the withdrawal, from August 01, of the Financial Policy Committee's affordability stress test.
He believes that it is likely there will be an increase in the number of remortgages as borrowers seek the shelter of long-term fixed rates to get certainty on their payments. On top of this, he said longer fixes will also help to maximise the loan sizes available.
"There might well be potential for seven- or 10-year fixes, particularly if the yield curve remains inverted," Barber said.
This option is rational and attractive to borrowers in settled circumstances, however, Barber suggested brokers may still recommend shorter two- and three-year products to clients who require flexibility in the near term.
Read more: Cost-of-living crisis – is there a silver lining?
"One of my colleagues has asked whether longer term fixed rate mortgages create an opportunity to pay the proc fee at intervals over the product term or make a larger initial payment. Personally, I do not see that happening, but you never know," he added.
Ultimately, he believes more borrowers will seek forbearance if they are struggling with other bills. As such, he is expecting to see a rise in remortgaging to consolidate debts and borrowers switching to interest only loans, particularly older borrowers with equity who have the ability to use downsizing as a credible repayment strategy.
"Others may extend their mortgage term to reduce payments. Some borrowers aged 55+ may access their pension pots and other investments earlier than they previously planned in order to subsidise costs and to make full or partial redemptions," Barber said. There is a risk, however, that the value of these pensions and investments may have fallen, which Barber said would make any decision to withdraw money relatively expensive over the long-term.
He also believes it is likely there will be an increase in the use of later life borrowing solutions, such as RIOs for example.
"Older borrowers will increasingly withdraw equity to help with day-to-day expenses and help wider family members," he added.
Read more: Cost-of-living inflation and mortgages – what is the impact?
Other possibilities could see some homeowners downsize or even rent if house prices start to fall. Holiday homes, granny flats and spare rooms may also be rented out to supplement income.
"As some landlords see reduced incentives, others will see opportunities which could add fresh impetus to the buy-to-let market as landlords strive for extra income," he said. He noted that some of Family Building Society's largest buy-to-let portfolios originate from the difficult economic conditions of the 1970s and mid-1990s.
Impact on purchases
The impact of the cost-of-living crisis will also result in reduced activity in the purchase market as people delay making major spending decisions, according to Barber.
"This will be exacerbated by the closure of the Help to Buy scheme, with applications due to be phased out by the end of October," he added.
Less disposable income means it will take longer for first-time buyers to save up deposits, and it is likely savings built up during the pandemic will be spent on the additional bills.
"We do expect to see increased use of joint borrower, sole proprietor (JBSP) solutions to help with affordability issues," Barber said.
Long-term, housing supply will still not meet demand and Barber said that as the government appears to have abandoned the numerical target in favour of some "yet to be fully defined" quality measure, he expects house prices to continue to rise, but at a lower rate than over the last couple of years. With the Office for National Statistics reporting 12.4% growth to April 2022, he expects house price growth to slow, perhaps close to a standstill at some point in 2023, and then to rise by 2-3% per annum.
"It remains possible though that nominal house prices could fall, depending on the extent of the increases in domestic and business energy, food, and transport costs – and, of course, mortgage interest rates. House prices are partly driven by lenders' affordability models," he explained.