Will this finally stop the BoE's "relentless barrage of interest rate rises"?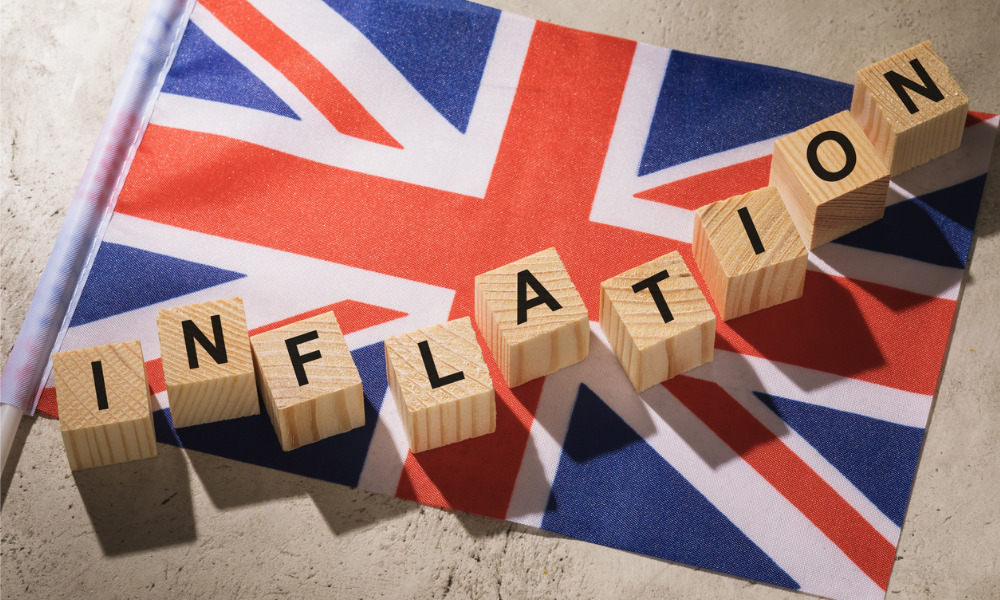 Inflation fell sharply in April – the first time since August 2022 that the Consumer Price Index (CPI) has dropped below double digits.
The latest figures from the Office for National Statistics (ONS) show that CPI rose by 8.7% in the 12 months to April 2023, down from 10.1% in March.
On a monthly basis, CPI increased by 1.2% in April 2023, compared with a rise of 2.5% in April 2022.
ONS said electricity and gas prices contributed 1.42 percentage points to the fall in annual inflation in April, while food and non-alcoholic beverage prices continued to rise in April and contributed to high annual inflation.
The UK's statistics authority also reported that, annually, the inflation rate of food and non-alcoholic beverages, however, eased from 19.2% in the year to March 2023, to 19.1% in the year to April 2023.
Annual inflation has continued to ease in April 2023

▪️ Consumer Prices Index, including owner occupiers' housing costs (CPIH) rose by 7.8% in the 12 months to Apr 2023, down from 8.9% in Mar 2023

▪️ CPI rose by 8.7%, down from 10.1%

➡️ https://t.co/0TK0uIn6Vo pic.twitter.com/RkBH7FY6QX

— Office for National Statistics (ONS) (@ONS) May 24, 2023
"The rate of inflation fell notably as the large energy price rises seen last year were not repeated this April, but was offset partially by increases in the cost of second-hand cars and cigarettes," Grant Fitzner, chief economist at the Office for National Statistics, said. "However, prices in general remain substantially higher than they were this time last year, with annual food price inflation near historic highs."
Paul McGerrigan, chief executive at fintech broker Loan.co.uk, said that today's figures were "a significant relief to most" as inflation finally reduced by a material number.
"It has taken a lot longer than predicted to start its descent," he commented. "Let's not get too excited, however, as the journey back to the target 2% has only just started, and we are in for a bumpy ride.
"Mortgage borrowers are praying this drop will stop the relentless barrage of interest rate rises and that a watching brief can be adopted by the Monetary Policy Committee. As an increasing number of borrowers see their current mortgage fixed rates end, monthly costs are skyrocketing, putting more pressure on homeowners."
Andrew Tully, technical director at Canada Life, added that consumers might be breathing a sigh of relief that inflation has dipped below double figures. He, however, warned that prices remain high for the everyday goods and services everybody is consuming on a daily basis.
"This creates a challenge for people on fixed incomes, or those households who haven't experienced an inflation busting pay rise, who will need to stay creative to save money, and keep themselves in the black," he said.
Adam Oldfield, chief revenue officer at Phoebus Software, meanwhile, pointed out that while it was the fall in fuel prices that became the major contributor to the current rate of inflation, the effect that fuel and energy prices have across the economy cannot be underestimated.
"If everyone is paying less for their fuel, then the prices we pay for other goods and services should start to come down," he said. "This virtuous circle is what we need to keep inflation going in the downward direction that the Bank of England is tasked with achieving.
"Of course, there is no guarantee that this will be enough to prevent the Bank of England from raising interest rates again next month. However, the IMF has upgraded its forecast for the UK economy, which is a factor that usually has some bearing."
Oldfield added that the housing market is showing huge resilience recently, and the general sentiment appears to be positive.
"The only fly in the ointment will be another interest rate rise," he continued. "How lenders manage that, if they can see that inflation is going in the right direction, will be key."