The proportion of mortgages borrowed over longer terms has increased since the global financial crisis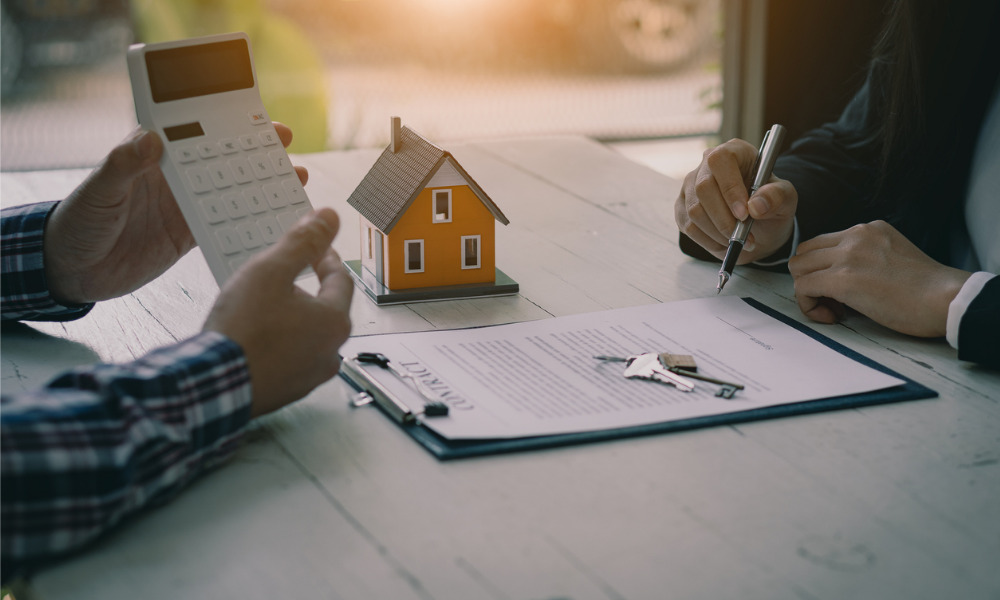 Half of all first-time buyers in the UK, and over a quarter of home movers who took out a mortgage in the third quarter of this year opted for a term of more than 30 years, the latest research from UK Finance has shown.
According to the trade association's Household Finance Review, produced in collaboration with Accenture, the proportion of mortgages borrowed over longer terms has increased almost continuously since the global financial crisis and accelerated sharply since 2021, reflecting the effects of rising house prices and new mortgage rates on affordability.
Just 10 years ago, only around a quarter of first-time buyers and fewer than one in 10 home movers took out a mortgage with terms of over 30 years.
Data from the latest Household Finance Review also showed that the average income of new borrowers has risen. The average household income of a first-time buyer mortgage application in Q3 2022 stood at just under £60,000 – 17% higher than the same quarter last year.
UK Finance noted that during this time, wage growth was well below this rate, indicating a shift towards higher income households entering the market as lower income households struggle to get on to the housing ladder.
According to the research, house purchase activity remained on trend with pre-COVID-19 levels in Q3 this year, but demand is expected to weaken into 2023 due to stretched affordability.
Read more: Help First time buyers buy their first home! Steps to buying a home
Despite pressures on household finances, there has been no impact on headline mortgage arrears numbers in the third quarter of the year. Overall arrears continued to fall in Q3, but the burdens on household finances from falling incomes and higher mortgages could mean an uptick in arrears next quarter and into next year, UK Finance reported.
"The levels of home buying and selling were in line with pre-pandemic trends in Q3, but we expect activity to cool next year," Eric Leenders, managing director of personal finance at UK Finance, said. "Cost-of-living pressures and changing employment patterns are likely to have an impact on demand and affordability going forward.
"At the same time, 1.8 million fixed rate deals are due to end in 2023, so refinancing levels will be robust. We would encourage customers to speak to a mortgage advisor, and shop around for the best deal for their circumstances."
Read more: First time buyer mortgage in the UK: Tips and Advice
Krishnapriya Banerjee, managing director in Accenture's UK banking practice, added that waning consumer confidence shows that people are bracing for tougher times ahead and seeking to stretch affordability.
"Banks will need to address the twin challenge of supporting households through this uncertain economic period while ensuring they have sufficient operational resilience to handle the weight of growing customer demands," she said. "Digital tools that leverage artificial intelligence and behavioural economics can be used to help anticipate customers' needs and assist those facing financial hardship."