Brokers share their views on customers potentially falling short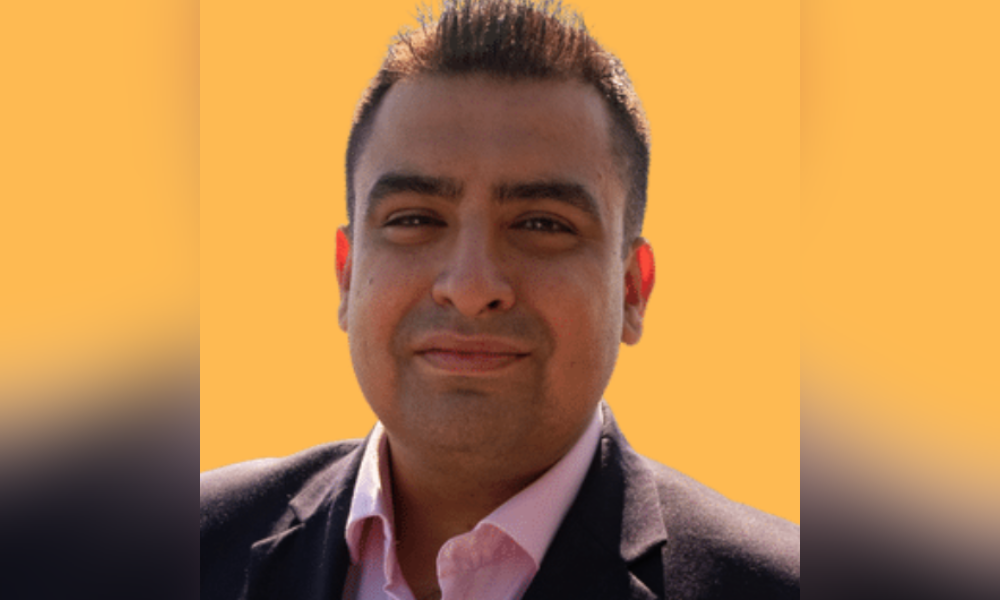 With rising interest rates and increasing fuel prices, the possibility of a spike in missed mortgage payments in January and February next year looks an increasing reality.
Riz Malik (pictured), director at R3 Mortgages, outlined that many lenders have been planning for an economic downturn for some time.
"Some are redeploying staff to cope with an increasing number of customers facing financial difficulties due to the current economic climate," he said. "If the unemployment rate increases, this will only get worse."
As such, he believes that those facing issues need to speak to their lenders as soon as possible and he added that brokers should be encouraging this. They can discuss suitable strategies, which may include repayment holidays or servicing just the interest for a short period of time.
Client concerns
"In the latest quarter over 74,000 homeowners were in arrears," stated Patricia McGirr, distressed debt and term finance specialist at Finanze.
While this was 1% lower than in the previous quarter, she noted that the data was compiled before the energy price cap was lifted and prior to recent base rate and interest rate rises.
Read more: Brokers' searches reflect changing borrower circumstances
"From our own enquires, it is clear some people are now very worried about their options for paying their priority bills, especially if they are now coming out of previous fixed rate agreements," she outlined.
The hike in monthly mortgage payments, coupled with the increased cost of utilities, food and fuel, McGirr explained, are a very real concern with few solutions in sight for many.
"The strain is not just on the family finances, we are seeing the impact on people's mental and physical health, too," she said. "Given we are approaching the 'festive season', it is likely to be a very muted affair for many who have to make stark choices about what they can afford."
McGirr believes that lenders can play a critical role here in helping many by offering payment holidays and providing homeowners with the best possible interest rates available.
However, she noted that when an individual is struggling financially, getting the most favourable 'package' is unlikely.
"So, at the point when you need help the most, you are effectively considered higher risk and often have to pay significantly more for your borrowing," she added.
McGirr believed this compounds the issue when an individual is trying to budget or trying to repay debt. As such, she outlined she would welcome more dialogue with lenders to create some additional breathing space for homeowners who are under strain.
Arrears inevitable
Lewis Shaw, owner and mortgage broker at Riverside Mortgages believes it is inevitable that there will be a rise in mortgage arrears and defaults as the cost-of-living crisis bites.
He too noted that he has seen lenders already preparing for this and setting aside cash to cover their expected delinquent accounts.
However, unlike McGirr, he does not believe that payment holidays are the correct way to deal with this issue.
"A better method would be to allow a short-term stint of 12-24 months on interest only without negatively impacting a client's credit profile," he said.
Graham Cox, director at Self Employed Mortgage Hub, meanwhile, is also of the opinion that mortgage arrears will rise early next year, and he too noted that lenders are already factoring this in by setting aside large provisions to write-off losses from rising repossessions.
Read more: Cost-of-living crisis drives increased borrowing among insurance customers
"I feel for those who were induced to buy during the pandemic by Rishi Sunak's disastrous stamp duty holiday," he said. "It fuelled a surge in house prices, which left the vast majority no better off, but with larger mortgage debts."
Cox added that those who bought during the stamp duty holiday are now facing a tripling of their mortgage interest on top of all the other cost-of-living increases.
As a result, he believes that it is likely the government will step in with some kind of support, either by encouraging lenders to provide payment holidays or moving borrowers on to interest-only for a year or two.
Otherwise, Cox is expecting to see an epidemic of homelessness, because he said many will not be able to afford their rent either. He also noted that landlords are selling up, so there will soon be a huge shortage of rented property.
"What a mess, and all because for three decades both Labour and Tory governments have allowed rampant house price inflation, while printing money like it was going out of fashion," he concluded.