Are current house price trends only a holding pattern?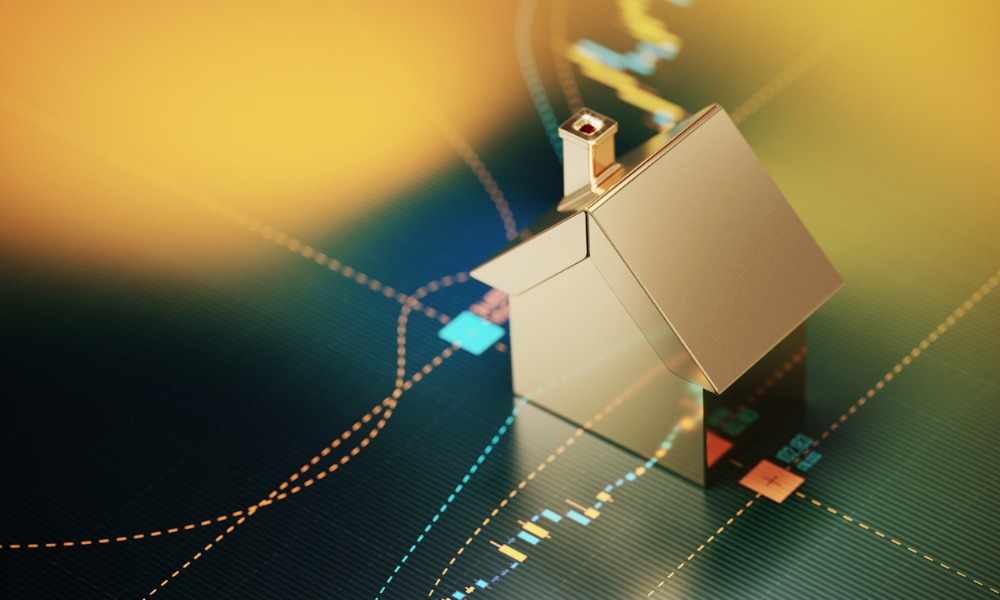 The price of an average house in the UK was £285,000 in March 2023, slightly down from the previous month's average price of £288,000.
Latest house price data supplied by HM Land Registry, Registers of Scotland, and Land and Property Services Northern Ireland showed an annual price growth of 4.1% in March, which was lower than the 5.8% recorded in February.
UK average house prices increased by 4.1% in the year to March 2023.

Down from 5.8% in February 2023.

➡️ https://t.co/z0ezcpsw2f pic.twitter.com/KEswlJPIAr

— Office for National Statistics (ONS) (@ONS) May 24, 2023
The Office for National Statistics (ONS), in its UK House Price Index report, noted that while the average UK house price was £11,000 higher than what it was 12 months ago, it was £8,000 below the recent peak in November 2022.
Average house prices increased over the 12 months by 4.1% to £304,000 in England, by 4.8% to £214,000 in Wales, by 3% to £185,000 in Scotland, and by 5% to £172,000 in Northern Ireland (5.0%).
The South West saw the highest annual percentage change of all English regions in the 12 months to March 2023 at 5.4%, while London saw the lowest at 1.5%.
"The slowdown in annual UK house price inflation has continued into March," Aimee North, head of housing market indices at the Office for National Statistics, commented. "The South West showed the highest annual growth, while London continues to grow more slowly that other English regions."
Paul Glynn, chief executive at later life lending platform Air, added that recent economic forecasts revealed that interest rates on residential mortgages may now peak in September before starting to creep down as inflation eases.
"This suggests that current trends in house prices revealed by the latest ONS index are perhaps only a holding pattern, until these larger economic changes begin to take effect toward the end of the year," Glynn said.
Emma Cox, managing director of real estate at Shawbrook, also pointed out that rising interest rates and economic pressures had not stood in the way of many buyers' or sellers' ambitions as the housing market shows strong resilience.
"Reports that the economic outlook isn't as bleak as previously forecast has prompted a return in confidence and demand," Cox stated. "And while buyers are likely to remain relatively cautious moving forwards, as mortgage rates remain high in line with rising interest rates, it's encouraging to see these signs of optimism back in the market."
Matt Baldock, director at Chelmsford-based estate agents Charles David Casson, said that buyers have now accepted current mortgage rates as the new norm, much like we all have with petrol prices.
"For the first time in a very long time, it's about as even a market as you can get, namely neither a buyers' nor a sellers' market," Baldock commented. "It will eventually tip one way or the other, but for now, buyers don't feel they are overpaying and sellers, while realising prices aren't racing away anymore, are not underselling.
"The fact that inflation is now back in single digits could also boost property market sentiment, especially if it continues to fall. Overall, I see stability for the year, in house prices, mortgage rates and buyer demand. After the past few years, the market certainly needs a period of stability.
Any thoughts on this latest ONS release of house price data? Tell us by leaving a comment in the discussion box at the bottom of the page.