Experts discuss whether current conditions favour buyers or sellers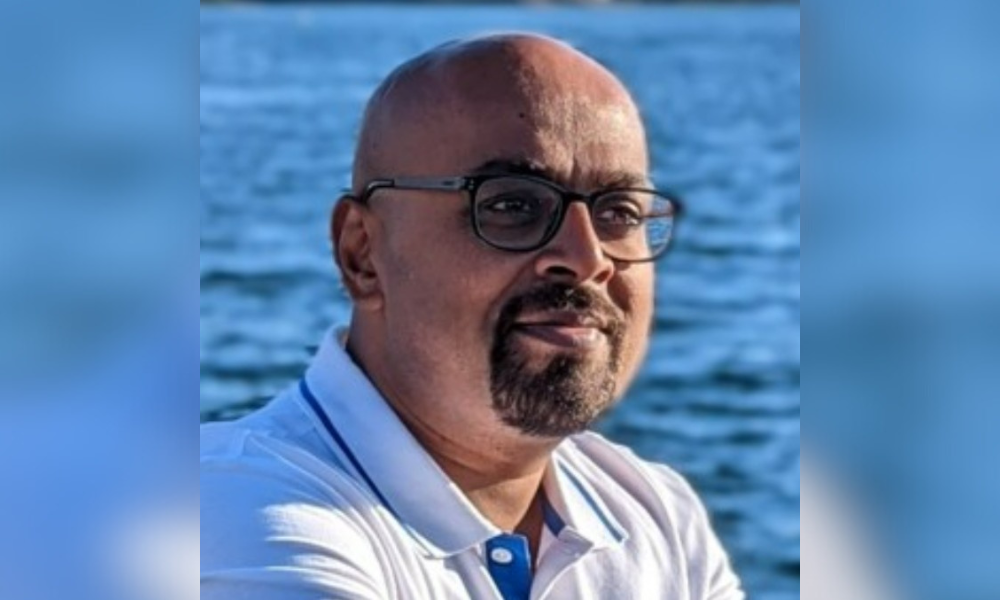 The mortgage market is enduring a turbulent period, with the current predicament being low demand and rising stock.
Despite challenging conditions, the outlook is presents opportunities for certain areas of the market.
Well-priced properties are selling without a doubt, and there is plenty of competition from buyers around, according to Kundan Bhaduri (pictured), property developer and portfolio landlord at The Kushman Group.
"The current economic landscape also offers a brilliant opportunity for portfolio buyers to rapidly acquire distressed stock in a housing market that is particularly driven by high inflation, real-term wage stagnation, coupled with the usual anti-landlord rhetoric and policies," Bhaduri said.
State of the market
Bhaduri pointed out that the average house price in Wales increased by 13.9% in 2022. He added that in England, on average, house prices had risen by 0.9% since May 2022, and the annual price rise of 7.3% took average property values to £304,8673.
"Make no mistake, house prices are not falling in real terms, it is the rate at which they were increasing that has fallen," he said.
As such, Bhaduri said a pragmatic seller would still be able to sell, but the current market was likely to treat distressed sellers more harshly.
Chris Barry, director at conveyancing firm Thomas Legal, acknowledged that the UK property market has seen dramatic change since last summer.
"It went from low levels of housing stock with high demand, to a sharp drop in demand, and more recently a gradual rise in stock," he explained.
Barry said the average time from marketing to offer being accepted had increased from less than 30 days in the south to circa two months.
"We think this is partly because a lot of stock marketed during the quiet demand period is still languishing on the market, and partly because buyers are negotiating far harder with sellers on price," Barry said.
However, high quality new builds, which were highly energy-efficient, Barry said, were selling fast and in some cases, he believed, would attract multiple buyers, therefore achieving higher than asking prices.
Barry believed the next three months would see more balance, and create a stability in the property market not seen for some years.
Location, location, location
Zaid Patel, director at independent estate agent Highcastle Estates, believed the terms buyers' and sellers' markets were overused and simply generalised the housing market, which was misleading.
Patel said whether a buyer or a seller had the upper hand could differ from location to location, property type, the types of buyers the property attracted, construction costs and quality, buy-to-let legislations, the reasons people were selling and much more.
"There are currently more first-time buyers on the market who have adapted to the new interest rate era," he said.
However, Patel added that some second-home buyers had put a hold on moving as they currently had more favourable interest rates.
"We have also noticed buy-to-let investors are still pushing the buyers' market narrative, first-time buyers are offering closer to asking prices than expected, larger homes are selling at the asking price, although taking slightly longer to sell than usual, and sellers still want the price they feel they would have sold for a year ago, give or take a couple of percent," he added.
Nick Harris, co-founder at Quarters Residential Estate Agents, said traditionally, the buyers' or sellers' market may have been broadly relevant, but as property markets were increasingly hyper-local, and differed from one price point to another, this could be misleading.
"There is no doubt that until last Autumn's mini-budget, low-interest rates, and before that the pandemic stamp duty stimulus, strongly tipped the market in favour of sellers," he said.
However, since then, as mortgage rates settled into a new normal, Harris said, we were now in a shifting market where one dynamic counterbalanced the other.
Locally, he said, the market was balanced, offering buyers a choice of homes to view and sellers who were strategically priced were often receiving multiple offers.
Confused market
Mike Staton, director at mortgage and protection brokerage Staton Mortgages, said there was currently a lot of confusion as to whose market it was.
"Sellers still think we are in the pandemic and are being fed a load of bull about their home being worth more than £10,000 its true value; on the flip side, buyers think it is 2008 and that we have seen house prices slashed by up to 30%," Staton said.
Staton added that neither of these was true, which he believed showed a complete lack of understanding in the housing market.
"This largely stems from unregulated and poorly qualified estate agents, but we have also seen a massive increase of new brokers join the mortgage industry over the past two years," Staton said, adding that he believed a lot of them would drop out of the market now they had become challenged.
Do you believe it is a buyers' or sellers' market at present? Let us know in the comment section below.