Will AI soon replace human mortgage advisers?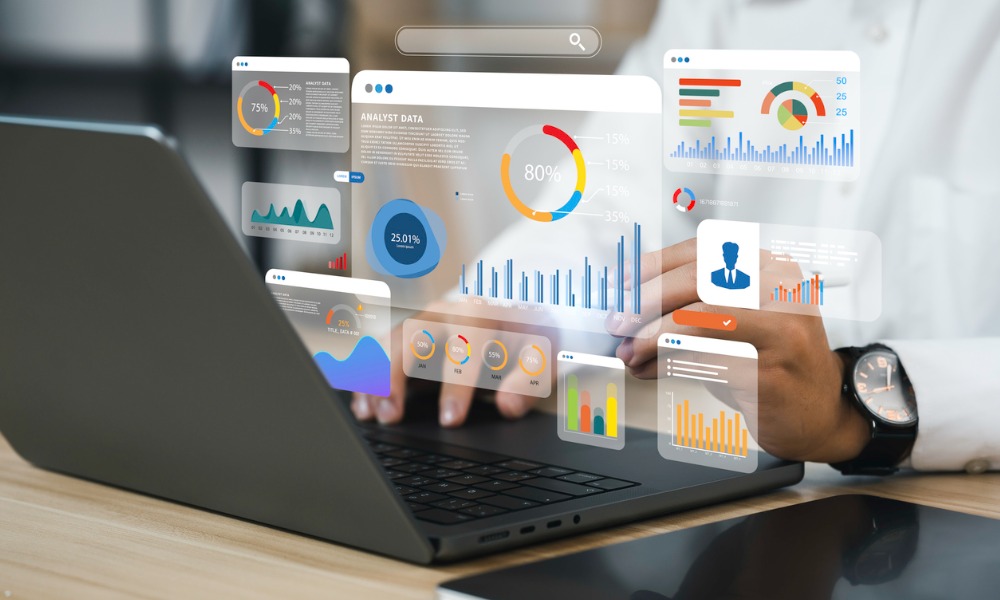 An artificial intelligence (AI) technology created by mortgage technology and broking company Koodoo has passed the UK Certificate in Mortgage Advice Practice (CeMAP) exam in what the tech firm called "an industry first."
Koodoo-LLM, the company's proprietary AI technology, has successfully scored the required above-70% passing grade in all three of CeMAP's required modules, demonstrating the new technology's potential to transform the UK mortgage market.
"This is a historic breakthrough moment for the mortgage industry," remarked Andrei Lebed, chief executive and co-founder of Koodoo. "Having a large language model pass CeMAP opens so many possibilities for artificial intelligence to enhance the productivity of brokers and lenders, ultimately leading to faster and better outcomes for their customers."
Nevertheless, many mortgage brokers agree that while AI is good for marketing, admin-based tasks, and as a research tool for generic information, it is of no use when bespoke, personalised, and human interaction is needed, such as in providing mortgage advice.
"In over 20 years in the financial services industry, not one mortgage I have written has been identical to another, just as humans and their requirements are all unique, so is mortgage advice," commented Craig Fish, director at Lodestone Mortgages & Protection. "No AI tool is going to be able to replace a good broker. It's a brave person who lets a computer secure a mortgage on their most important and prized asset, their home."
Gareth Davies, director at South Coast Mortgage Services, also acknowledged that there was a place for AI and technology within the industry, such as in helping with the autonomy of back-office tasks.
"What a robot will never be able to do is read the emotion and truly understand the needs of a client, who is struggling to make ends meet and that may have missed payments, or someone needing empathetic help to guide them through a messy divorce and such like," he pointed out. "The value of a broker is much more than just rate hunting."
Lebed, however, clarified that the technology only paved the way for an enhanced, increasingly digital future for the UK mortgage industry, whereby AI co-pilots can support human brokers in providing customers with much-needed timely and informed advice.
"As a broker and a provider of leads to other large brokerages, we do not see a future where AI-powered bots replace human brokers," he said. "Our customers place too much value on the personal relationships they build with our brokers and the expertise that they demonstrate, which I don't believe will ever be replaced by technology, no matter how smart or shiny it is.
"However, I do see a near-future where brokers have a trusted AI co-pilot next to them, who is able to accurately and quickly support them with administrative tasks, such as initial document reviews, criteria reviews, affordability calculations, and drafting compliance write-ups, resulting in a faster and more efficient mortgage process."
Proving that AI large language models can pass the CeMAP exam is a foundational step for the co-pilot, according to Lebed, but there is much more to come in the next few weeks as Koodoo will be showcasing several new prototyped tools at their AI in Mortgages event for lenders in October, followed by an event for brokers in November.
Koodoo said it was actively developing tools for brokers and lenders using emerging AI-based technologies, which it would be showcasing in a series of dedicated events later this year in its Scale Space offices in White City in London, which are shared with Imperial College London – a leading global academic institution in the field of AI research.
The tech company assured that despite the rapid advances in AI technology, it was committed to ensuring that the tools it developed and launched were reliable and safe to use and that it was working closely with industry specialists on safety, as well as the financial regulator to develop robust quality assurance mechanisms for the new technologies.
Want to be regularly updated with mortgage news and features? Get exclusive interviews, breaking news, and industry events in your inbox – subscribe to our FREE daily newsletter. You can also follow us on Facebook, Twitter, and LinkedIn.