In challenging times, first-time buyers need guidance, says expert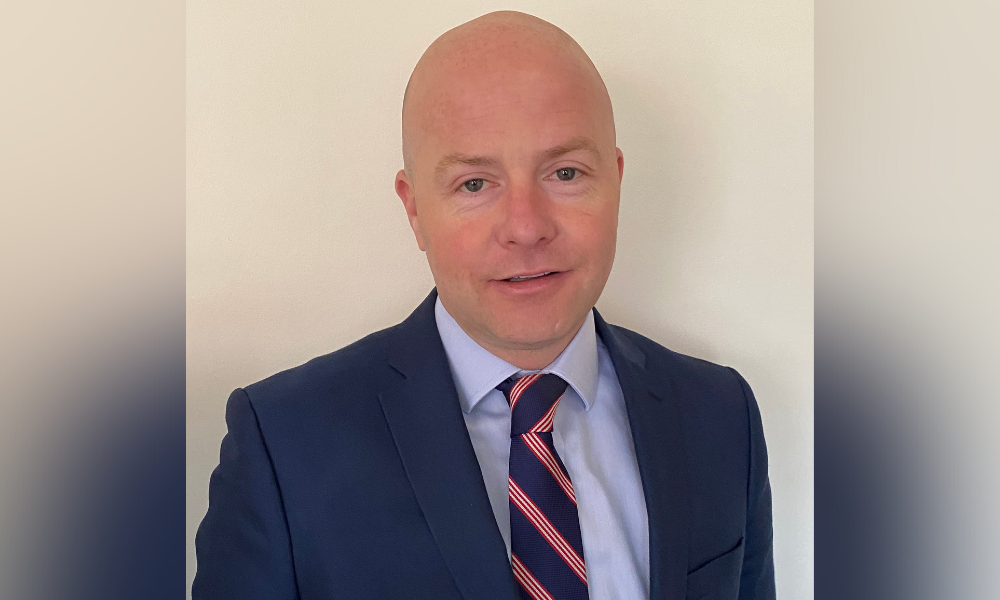 First-time buyers (FTBs) need the advice of brokers more than ever as they face an ever-growing set of challenges in the current housing market, according to Jonathan Stinton (pictured), head of intermediary relationships at Coventry Building Society.
With inflation close to a 40-year high (9.9%), the threat of financially crippling fuel bills and a base interest rate that could hit 2.25% by next year, it would be unwise for FTBs to purchase a home without seeking the professional advice of a broker, Stinton argued.
Speaking to Mortgage Introducer, he said: "We've got a scenario where first-time buyers could potentially be tempted to try and find the cheapest possible rates by sourcing comparison sites.
"We certainly don't have an issue with them, but are first-time buyers going to be drawn by the allure of a cheap rate without having a detailed conversation with a broker? Advice is even more crucial today than it's ever been."
A recent study by the Coventry said FTBs were crucial to the health of the housing market and the UK's overall economy.
Read more: Housing market not immune to impact of economic malaise
It noted that in the four years to January, FTBs accounted for an average of three in 10 UK property transactions. At their highest, in October 2021, they accounted for 38%. Only 16% of FTBs did not use a broker.
Significantly, the research found that FTBs spend an average of almost £10,000 each on costs relating to their home purchase within the first year, including more than £2,000 on legal and mortgages fees alone.
FTBs continue to spend afterwards as well - almost a tenth (8%) more overall each month than they did before.
"Without the right support, these costs can catch buyers unaware," the report warned, adding that the role of the broker was more important due to the cost-of-living pressures.
This was reason enough for brokers to engage with clients more often, Stinton said. "Brokers are absolutely key in educating clients on some of these potential additional costs, so let's make sure that they are contacting clients frequently," he said. "It's not just around the mortgage events of two or five years on renewals."
He said regular contact and offering holistic advice was all the more important, especially as brokers were competing "to stand out from the rest of the noise" on social media and with tried-and-tested forms communication, such as emails.
He went on: "We speak to lots of brokers that take an active role as soon as the client has started to think about saving a deposit to help them negotiate with estate agents, (as well as) dealing with solicitors and helping recommend removal companies. It's almost a guardianship of taking that first time buyer along that journey.
"It's really about capitalising on that relationship and making sure that you can stay relevant for them."
Read more: Liz Truss as new PM – mortgage industry reacts
The task may be easier than brokers think as the research also found that three quarters (73%) of FTBs believe a broker's support is important.
Regarding the challenges faced by FTBs, Stinton noted that they could now be facing the added difficulty of having to compete with buy-to-let landlords who are seeking to offload some of their older stock as they look to buy new builds.
Although he welcomed the energy price cap, he also called on Liz Truss's new administration to introduce incentives to encourage FTBs, more so once the expected interest rate rise begins to bite.
He said: "We saw the success of the Stamp Duty holiday last year and the year before as HMRC receipts didn't degrade at all. Arguably, there were more transactions."
He said having a new administration in place was an opportunity to reform Stamp Duty, especially as it hadn't been done since 2014.
"If there's reform, it's going to help downsizers as well, which will then free up that higher quality stock around to the larger properties."
He also urged the government to introduce planning reforms to tackle the housing shortage and help with affordability.
"There needs to be a real focus on how we actually achieve that because in terms of affordability for first time buyers and for others, it's a supply side issue on the main," he said.