BoE governor justifies increase as inflation soars – despite looming recession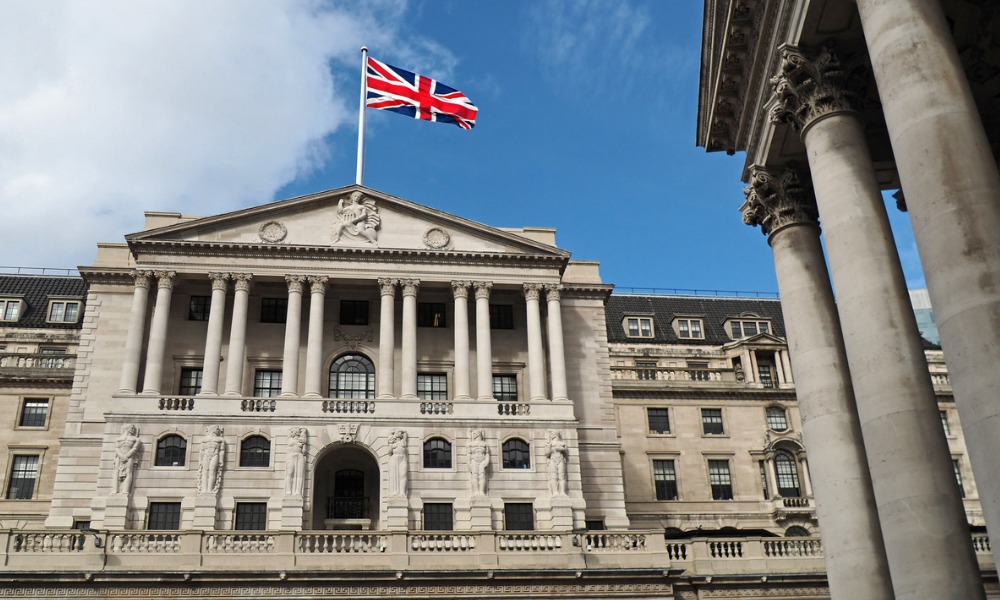 Mortgage professionals have given their first response to the Bank of England's (BoE's) decision to raise rates by a quarter percentage point to 1% amid warnings inflation could hit 10.25% later this year.
It's the fourth time in a row borrowing costs have been increased, meaning rates are at their highest level in 13 years.
The BoE's governor, Andrew Bailey, also admitted that a recession was becoming increasingly likely following a "sharp slowdown" in economic activity.
Read more: Bank of England hikes rate to highest level in 13 years
The rise will also result in higher payments for more than two million homeowners on variable rate mortgages, although the majority - about 80% - will not be directly affected as they are on a fixed rate.
Paul Johnson, director of the Institute for Fiscal Studies, warned that mortgage interest payments might even double in the coming months.
Speaking on the BBC, he said: "We are still at historically staggeringly low levels of interest rates. So you look at it that way and think one quarter of a per cent, half a per cent, still a very low level, that doesn't look very dramatic.
"On the other hand, of course, if you've got a mortgage and it goes up by half a per cent or 1% proportionally that's a very big increase. That could be doubling your mortgage interest payments over a period of time, so even small changes now, at least down the line once people's fixed rates run through, could have really big effects on people who have got significant mortgages."
In a statement, James Andrews, senior personal finance editor at money.co.uk, said: "The Bank's decision will prove to be either incredibly damaging or wonderfully foresighted, depending on what happens over the next few months.
"One thing we can say for certain is that it will do almost nothing to bring down the cost-of-living for households across the UK - which is being driven by global energy prices and supply chain issues.
"It will (also) make borrowing more expensive at a time when more and more people are being forced into debt to meet rising bills."
He added that the rise "will put downward pressure on house prices" and that mortgages will become more expensive "at a time that rising essential bills make them less affordable".
He said the interest rise would stop wage rises turning this year's high inflation into a permanent feature of the economy. However, if the Bank had miscalculated, he warned that it would accelerate the UK's path into recession and a possible house price crash.
Read more: Mortgage professionals reflect on BOE rate hike
Simon McCulloch, chief commercial and growth officer at Smoove, said the rate hike could turn the present rush to remortgage into "a stampede".
He said: "We are already seeing a surge in remortgaging. In the last quarter, legal instructions via our platform have risen by 67% versus the same time last year and are up 15% on the previous quarter.
"As the rate hiking cycle continues, expect frenzied refinancing and a very busy time for lawyers and mortgage brokers."
Simon Webb, managing director of capital markets and finance at LiveMore, commented: "With the steep rise in inflation, we can expect further base rate increases this year, so new borrowers and those remortgaging will find themselves with higher mortgage payments.
"With this in mind, there has never been a better time for borrowers to take out a longer-term fixed rate mortgage. This will give them peace of mind that their monthly payments will remain the same for the long-term fixed period they choose."
Richard Pike, sales director at Phoebus Software, said: "Another base rate rise will mean lenders having to update their systems again and send out letters to borrowers who are on variable rate mortgages. This will apply to around one in five borrowers as most people have fixed rate deals but that still represents around 800,000 mortgages."
He advised brokers to approach their clients earlier and advise them to apply for a new fixed rate, valid for three to six months, depending on the lender.
"By locking into a lower rate now rather than waiting to apply when their current deal comes to an end, borrowers should end up with a better deal," he said.
Vikki Jefferies, proposition director at PRIMIS, said the continued rise in interest rates posed "major questions for the millions of homeowners who have bought at rock bottom rates in recent years".
She said borrowers on a two-year fix "could be in for a shock in the coming months" and advised brokers "to be more proactive than ever" to secure the best outcomes for their customers.
"This is particularly the case for those who have complex financial situations, and brokers should act quickly to help these customers to find the most appropriate and affordable products that fit their current circumstances," she said.
Brian Murphy, head of lending at Mortgage Advice Bureau, added: "The Bank of England is on a hiking path, something many homeowners have not had to face for 13 years. Coupled with the soaring cost-of-living, raised energy bills, and low consumer confidence, for many new buyers the prospect of housing affordability is sprinting away from them."
He urged homeowners to consult mortgage brokers on what the best options were in their circumstances.