Borrowers to feel pinch but market "in good shape".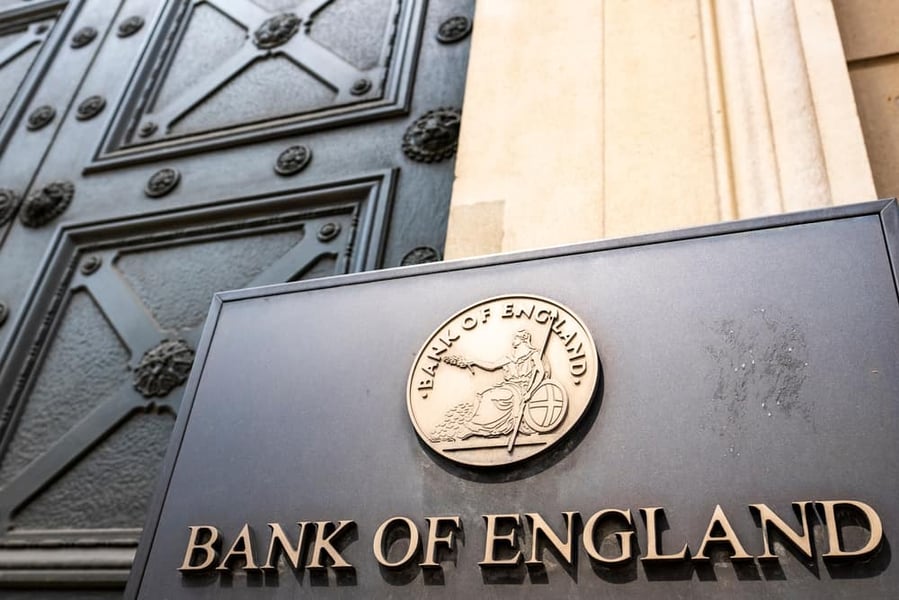 The UK mortgage industry was this week taking stock of the Bank of England's decision to raise the base interest rate a quarter point to 0.5%.
Although last Thursday's move had been widely expected, it was the first back-to-back rate hike since 2004 and came hot on the heels of a huge energy price hike.
Significantly, four out of the nine policymakers wanted a bigger increase to 0.75% in response to soaring inflation, which is now expected to hit 6% this month before peaking at 7.25% in the spring.
Ominously dubbed 'Black Thursday', the BOE expects spending power to fall by 2% this year, effectively the biggest drop in living standards for households in more than 30 years.
To put that into context, it will be five times more severe than during the 2008 crash, when income reportedly fell by 0.4%.
Read more: Ups and downs
In practical terms for homeowners on a standard variable rate, this could mean an increase in their mortgage payments, as lenders are likely to pass on the costs to borrowers.
Sarah Tucker, the founder and managing director at The Mortgage Mum, told Mortgage Introducer that more people would want to re-mortgage their homes and request a review of their fixed rate before further increases were introduced.
She said: "I've already had a number of enquiries from clients of mine who are not due to re-mortgage for two or three years asking me to price up their options now. There is a lot of fear, but I do think the future rate increase predictions are accurate."
The fact that four of the nine policy makers voted for an even bigger base rate increase was evidence that further rises were expected, she noted.
"Experts are being quoted as saying the base rate will be 1.25% by the end of the year, which will have a huge impact on the cost of borrowing," she added.
"On some level, we can see why they're doing it. Demand is still incredibly high in the property market, and inflation is double what they expected it to be. By increasing the cost of borrowing they are hoping to bring this down."
She said many of her clients on variable and tracker rate mortgages "will be getting calls to encourage them to look at a fixed rate".
She added: "We predict a rise in the highly anticipated 10-year fixed rate mortgages. People just want to feel security in one area of their life, and with so much uncertainty in the world, it's no wonder a 10-year fixed rate seems appealing. It's one thing less for them to worry about!"
Read more: Four key trends for UK real estate in 2022
Graham Cox, the founder of Self-Employed Mortgage Hub, was quoted in The Daily Mail saying that the energy cap rise would "inevitably make it harder for people to get a mortgage".
He said all lenders would factor the increase and other price rises, including food and fuel "into affordability calculations", and with interest rates rising, he predicted house prices would fall "within a few months".
By contrast, Simon Jackson, chief executive officer at MSS, said he remained positive about the UK's housing market prospects.
He told Mortgage Introducer: "It remains in good shape and should be able to withstand measured and proportionate rises in interest rates.
"Given the inflationary headwinds facing the economy, the direction of travel for interest rates is clear. However, for the majority of homeowners, interest rates will remain at historically low levels and comfortably less than the affordability level tested by their lender at application."
The director of B & W Bridging, Damien Druce, said the small rise in interest rates was needed.
"Sensible and sustainable increases will address inflation and the cost of living, which is of course a major concern for low-income individuals and families up and down the country.
"Moreover, it will help get us back to where we were pre-pandemic, at which point the housing market was buoyant. I expect one or two more increases over the course of the year and for our resilient housing market to comfortably absorb them," he said.
Aside from the issue of rates, consumers have also been hit with the highest price rises in almost 10 years, in addition to a whopping increase in energy bills after regulator Ofgem confirmed they would go up by an average of £693 a year from April.
The timing will coincide with the 1.25% hike in National Insurance contributions.
The BOE, however, said it expected inflation "to fall back from the middle of this year", believing it can reduce inflation and edge closer to its 2% target in around two years' time.