Borrowers must prove cladding issues are being corrected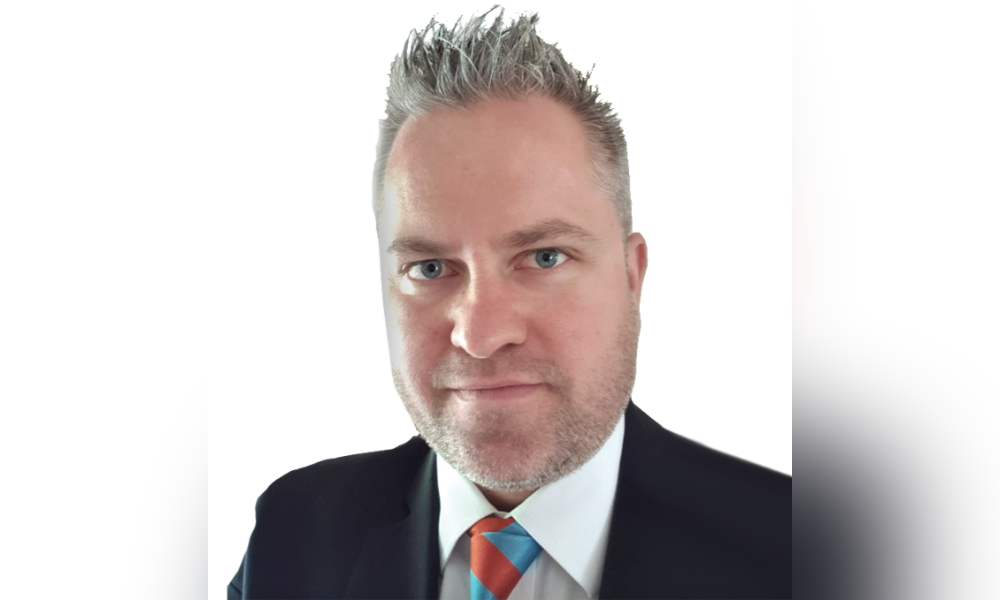 Leading banks may have relaxed their ban on lending to properties with cladding, but it seems the good news comes with a caveat: Borrowers must prove the cladding issue is being corrected.
Following publication of the latest guidance from the Royal Institution of Chartered Surveyors (RICS) and the Building Safety Act 2022, covering the funding to remediate cladding on affected properties, Barclays, HSBC, Lloyds, Nationwide, NatWest and Santander all acted.
They ended their requirement for an EWS1 form to process applications for properties in England that are in buildings five storeys or higher.
Caught in a cladding trap
"The fact that the UK's six largest lenders have announced that they will once again lend on buildings with cladding above 11 meters will be welcomed by many trapped unable to sell or remortgage since the Grenfell disaster in 2017," said Dominik Lipnicki (pictured), director at Your Mortgage Decisions.
Lipnicki noted that some 840,000 flats have been affected. The issue is huge, and the fact that these lenders are relaxing their stance, Lipnicki believes, shows that the cladding issues are being resolved.
"However, there is a caveat in the lender's decision," Lipnicki said. "Borrowers must prove that the cladding issue is being corrected either by a recognised government scheme, the leaseholder's protection or the developers."
Hopes for 'mortgage prisoners'
Katrina Horstead​, mortgage broker at The Mortgage Mum, said this seems to be a positive move from the big six to help those affected by the building safety crisis.
The recent changes by RICS have resulted in lenders having more confidence to lend in this area, which Horstead expects will ignite movement again in what has been a difficult part of the housing market.
"Many of our clients have been mortgage prisoners or unable to sell their property. The change means leaseholders can buy and sell with more confidence and mortgage prisoners could be freed, particularly if more lenders follow suit," she added.
Further complications down the road
Horstead believes there will still be areas of this market which could pose issues, such as the cost implications on building insurance.
"The value of this type of property may still be impacted despite the changes as surveyors could be cautious with their valuations," she said.
Horstead added that it will still need to be proved that the dangerous materials will either be removed by developers, covered by leaseholder protections, or a by a government scheme.
Lipnick said that being able to mortgage these properties is, of course, crucial. But some may still be reluctant to buy a property with cladding, hence the market might not be as fluid and time will tell what that will do to valuations.
"The last six years has left cladding victims feeling abandoned by the government as well as by lenders, and this is a very welcome change with other lenders surely now set to follow the big six," he said.
Lipnick added that this, however, does little to help those homeowners who are still fighting to get cladding issues resolved. Owners who have bought freehold, own three or more properties, or live in a block that is under 11 meters tall do not qualify for government help.
Step in the right direction
The RICS has published revised guidance for surveyors and valuers assessing the value for lending purposes on affected buildings.
The UKF Lender Handbook that conveyancers follow has also been updated to include the need for information – leaseholder and landlord certificates – to be collected from the sellers' conveyancer in order to support the purchaser making an informed decision.
"This area of the market has resulted in a large number of mortgage prisoners, who may now be in a better position to remortgage to a better rate. Or those who have previously been unable to sell their property may now be able to do so," Horstead said.
However, Horstead added that while the relaxation of rules from lenders is a step in the right direction, she believes there is still work to be done.
Simplifying the chaotic cladding situation
Jas Singh, chief executive of consumer lending at Lloyds Banking Group, said the trend now is towards simplifying a complex situation.
"We have worked closely with housebuilders and RICS to find a solution for homeowners, so we warmly welcome the updated guidance for valuers on homes with external cladding," Singh said.
He added that, while Lloyds has continued to lend on properties with cladding where possible, he believes the situation is becoming more stable for those homes in properties above five storeys, or 11 meters.
"We hope this will continue to open up the market for those in affected properties," he said, "bringing peace of mind to homeowners."
What is your perspective on the relaxation of standards on cladding from the big six? Let us know in the comments below.