The social housing white paper was welcomed by the industry as a step in the right direction, but as evidence shows, there is still a long way to go.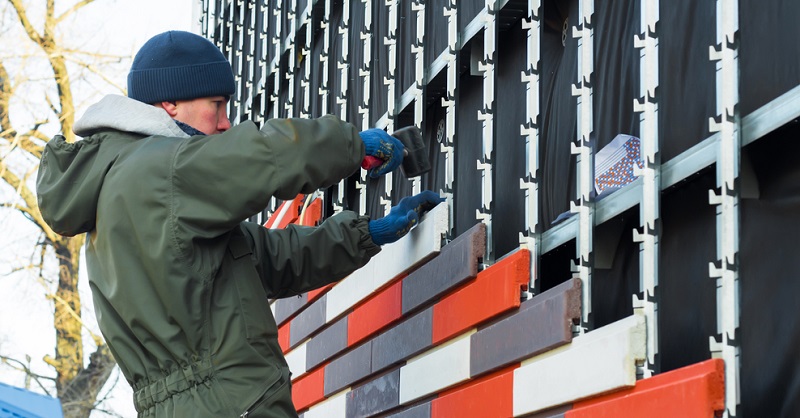 The government recently unveiled a social housing white paper, which hopes to transform social housing's future for the better and give hope to those affected by the disasters from the past.
The seven step charter set out by the government to help raise the standards of social housing, both in terms of property assurance and the experience of its residents, was welcomed by many associations involved in social housing.
But is it too little too late, or is this a positive change long overdue?
The Grenfell Tower Tragedy
The cladding scandal came to light following the Grenfell Tower Tragedy in 2017, which is hailed one of the UK's worst modern disasters.
As investigations developed as to how 72 people lost their lives in the blaze, it was revealed that the cladding installed onto the building as part of a £8.6m refurbishment project in 2016 caused the fire to spread so rapidly.
The inquiry, which has been ongoing since August 2017 and is being chaired by Sir Martin Moore-Bick, has brought in a selection of expert witnesses along with firefighters from the London Fire Brigade and those directly affected by the tragedy to determine what happened on that fateful night on 14 June 2017.
Detailed information and recordings of the hearings from the inquiry can be found on the dedicated Grenfell Tower Inquiry website.
Following this tragedy lenders tightened their requirements for fire safety, requiring a EWS1 certificate to prove that the external walls of a property are free from combustible material.
The EWS1 certificate was formerly placed on other buildings without cladding which led to the restrictions of buying and selling affecting 450,000 more homeowners.
Campaigners suggest that around 700,000 people continue to live in properties with flammable exterior panels and millions are facing delays in remortgaging or selling their properties through having to prove that they do not live in a block that is a potential fire hazard.
One step forward, two steps back
On the 21 November, the government revealed that owners of flats in buildings without cladding will no longer need an EWS1 form to sell or remortgage their property thanks to an agreement between the government, RICS, UK Finance and the Building Societies Association.
These plans are reportedly part of a wider government-led solution to support those homeowners who have unsafe cladding on their buildings and where there is "still more to do".
Housing Secretary Robert Jenrick MP said: "Through no fault of their own, some flat-owners have been unable to sell or re-mortgage their homes – and this cannot be allowed to continue.
"That's why the government has secured agreement that the EWS1 form will not be needed on buildings where there is no cladding; providing certainty for the almost 450,000 homeowners who may have felt stuck in limbo.
"However, this is only part of a wider solution and we continue to support those homeowners who do have cladding on their buildings and where there is still more to do.
"I welcome the support we have received from RICS and industry to resolve this matter and will be working urgently with lenders to resolve these challenges, ensuring that EWS1 forms are requested only where absolutely necessary and that the number of surveyors able to complete them is increased urgently to meet demand."
Following the announcement, chief executive of RICS Sean Tompkins added: "We are aware of the severe impact this has had on some homeowners and we agree that buildings without cladding should not be subject to the process.
"We will be taking forward work with industry on this.
"Further, we recognise the acute market shortage of fire engineers to carry out EWS1 assessments and welcome the government's support on working with us to upskill other regulated professions, such as Chartered Building Surveyors, to create additional capacity in the market."
Despite this announcement by government being a move in a positive direction, it still leaves those affected by cladded buildings with the prospects of further difficulties of obtaining a mortgage or being unable to sell their properties.
It also looks as though progress will be halted for some time as in a recent Prime Minister's Questions Boris Johnson, when questioned about the cladding crisis and whose responsibility it was to pay for the necessary refurbishment, failed to promise that leaseholders would not have to pay for cladding removal, yet criticised mortgage lenders' response for the use of the EWS1 certificate.
"We've had sleepless nights"
A recent report by inews told the story of just some of the families impacted by the cladding crisis.
One particular case involved a couple living in a shared ownership one-bed apartment in East London, Charlotte Warner and her partner Aubrey Reynolds.
Warner reportedly bought a 30% share of the property in 2015, and now owns 80% after 'staircasing'
The pair would now like to buy a larger place together where they can start a family but inews explain that they are stuck because their block, which contains around 100 flats, failed the EWS1 survey as it didn't meet fire safety regulations.
Reynolds told inews: "Quite frankly we shouldn't be living in a shared ownership flat anymore.
"We're blocking up the system.
"We would like to move out and let shared ownership do what it was designed to do – get people onto the ladder through affordable housing.
"We've had new fire alarms and fire safety measures installed.
"We've had residents' meetings and sleepless nights. So far nothing has changed. We can't sell. We can't move.
"The real stress is not only being told you live in an unsafe property, but also not knowing how long the work could take and how much you'll be charged."
The report highlights that their housing association is currently representing "all the tenants in legal proceedings against the developer of the block, to pay for and implement the works needed to pass the testing".
However "if the answer is no, the residents want to take it to court but are concerned about the costs, and even if the developer accepts the work, it could take six months for work to begin and a further nine months to complete".
This case study shows how homeowners are being affected by this crisis, particularly those who are looking for a new home that will better suit their needs.
The costs and time involved to resolve the cladding on buildings across the UK remains to be a challenge, and with the Prime Minister's lack of response regarding these costs and who will be responsible for them, many are left stuck without knowing what their next step will be.
Times ahead
The social housing white paper was welcomed by the industry as a step in the right direction, but as evidence shows, there is still a long way to go.
Time will tell as to whether those affected by this cladding scandal will get the help that they need and be able to attain their property ambitions.