Many still feeling the impact despite intervention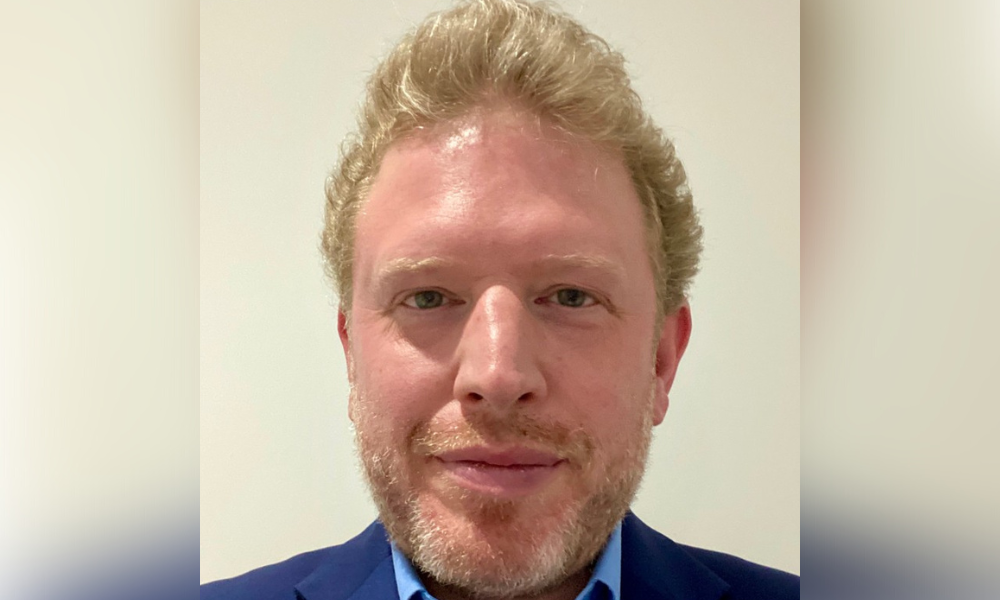 The cladding crisis is continuing to impact leaseholders, with many still struggling to shift their properties due to the need for an EWS1 form.
New Housing Secretary Greg Clark has sent out formal contracts to finalise pledges by major British housebuilders to help remediate and fund work to solve the UK's cladding crisis. However, the question of who is responsible for the costs of improving cladding on affected properties is still in debate.
"The government will maintain pressure on the construction industry and stand firm on its plans to support leaseholders through the cladding crisis," said Dominic Danvers (pictured), property litigation solicitor at Cavendish Legal Group.
Danvers said that the new Levelling Up, Housing and Communities Secretary's plan is reassuring, despite recent events within government including the sacking of his predecessor Michael Gove and the turmoil surrounding the Tory leadership. Unlike his predecessor, Danvers explained that Clark has chosen to engage with the Home Builders' Federation directly.
"He has pledged that the government will not renege on its promise to impose a £3 billion safety levy on the construction industry to fund remedial works for defective cladding on residential blocks at least 11 metres in height whose owners are untraceable," Danvers said.
This is in addition to the government's own commitment to contribute £5 billion of taxpayers' money.
Read more: Cladding scandal – "leaseholders in a weak position"
The removal of cladding can cost several million pounds per block, and this cost has often been pushed upon flat owners under the leasehold system in England and Wales.
As it currently stands, there are hundreds of thousands of individuals currently living in dangerous blocks, with these leaseholders also incurring increasing insurance costs, service charges, and even, in some cases, 24-hour walking watch patrols in case of a fire.
Clark's department has also issued contracts to construction companies which made a pledge in March this year to correct fire safety defects in their buildings in order to bind them to their promise. The pledge amounts to an estimated £2 billion of remedial works.
Danvers went on to say that Clark has imposed a deadline of four weeks to sign, and noted that a special team will pursue those companies which have not committed to the pledge to recover costs.
This follows the introduction of the Building Safety Act 2022 in April, which Danvers explained will require secondary legislation over the next six to 18 months to become effective. The Act will establish a so-called 'waterfall scheme' for the liability of costs in residential blocks at least eleven metres high that do not meet safety standards.
"Liability will firstly fall on developers and cladding manufacturers, then will fall to building owners or freeholders and finally on leaseholders, although leaseholders will not be liable for cladding remediation work, while non-cladding remediation work will be capped at £15,000 inside London and £10,000 outside London," said Danvers.
Read more: Cladding costs for leaseholders could run to £11.43bn
He added that the Act will also create a more rigorous regulatory regime to which all participants in the construction process must adhere, and extend the limitation period for bringing a claim for defective work from six years to 15 or 30 years.
However, Danvers noted that campaigners have condemned the delays and deficiencies of the government's actions. It has been more than five years since the devastating fire at Grenfell Tower and they had expected much swifter action.
"They wanted upfront funding and immediate protective measures to give affected leaseholders and the housing market comfort and clarity," he said.
Indeed, according to Danvers, many blame the government for being the cause of the crisis following years of inadequate regulation and abuse.
Experts have said that while the government's support is a step forward, there are questions over whether the money will stretch far enough to support all of those affected.
"Until secondary legislation is passed, and sufficient funding is finalised, the leasehold market remains in a state of paralysis as leaseholders continue to suffer financial and personal insecurity," he concluded.