Why nothing beats working for the mortgage industry to help people realise their dreams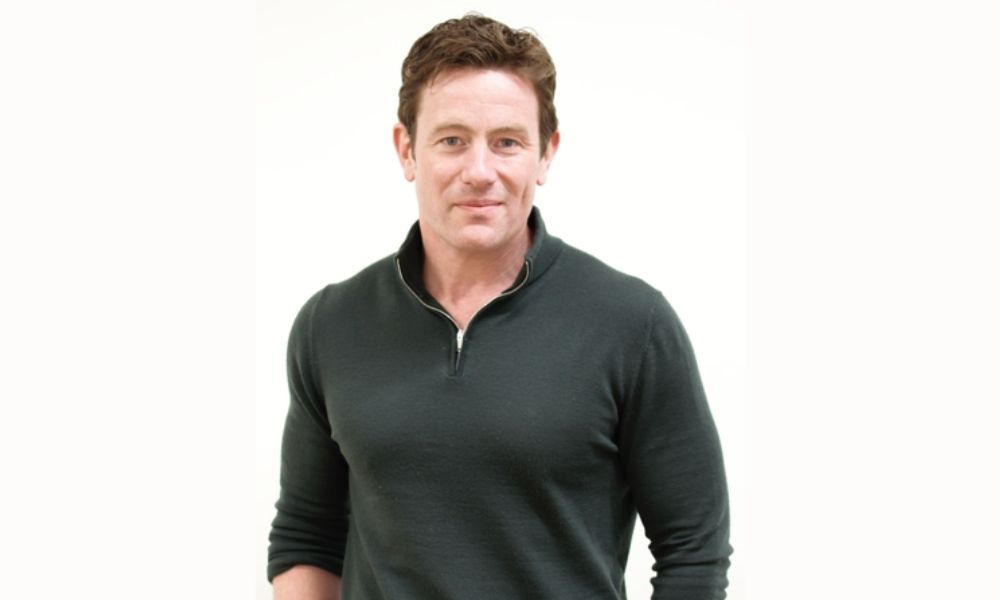 It's not clear if there are many budding rock stars out there who decide to hang up their guitars in favour of doing a job carrying out in-depth financial analysis for a top asset management company, but in Pete Dockar's (pictured) case, that's exactly what he decided to do two decades ago, and he's never regretted it.
"I chose mortgages over music simply because when I was building the first affordability calculator at Alliance & Leicester, I saw the difference it made. I thought, 'my God, I just influenced 20,000 loan offers with this one thing', whereas as a musician you play a gig to 30 people in a pub in Nottingham," said Dockar, Generation Home's newly appointed commercial director.
The sobering realisation that he could have a far greater impact on people's lives this way led to a career in the sector that has so far spanned 20 years, 12 of which he spent at HSBC and more than three and-a-half of those as head of UK mortgages.
Read more: "Trust your instincts" – MD on bold move
Helping to realise the aspirations of thousands of homebuyers became a driving force for Dockar, but it also goes some way towards explaining why he recently quit a giant in the financial world like Virgin Money to join a relatively modest player in mortgage lending.
"When you're a little smaller, every case and every customer you help matters in a way that even with the best intention in the world, you cannot find in a large organization. The idea of being part of something as purposeful as that, as important as that, became too exciting. I felt like I was really getting back into mortgages for the first time in several years," he said.
At the time of writing, Dockar had been at his new post for no more than a week, but he spoke with conviction about the importance of motivating staff.
"In my career I've run quite small teams and I've run relatively big teams of 800 or so people at HSBC. One thing I really look for is fun, in the sense that you care and that you're curious. It means you're committed.
"I want to have an environment where people feel like they get on and do things. (Getting a mortgage) actually matters. It is one of the most fundamental financial decisions people will make, if you can get it right."
But with inflation and mortgage rates set to rise even further, and a crippling cost-of-living crisis threatening to scupper many first-time buyers' plans to own a home, lenders will find it increasingly challenging to 'get it right'.
"I'm naturally an optimist," he said, pointing at the way the country – and much of the world – had prevailed over another recent crisis, a pandemic of "unimaginable" proportions.
Read more: Rising cost-of-living and first-time buyers – what's the impact?
"Normally I'm very sceptical about economists, but I do believe the central scenario which sees a difficult 12 months but then things improving," he added.
Dockar posited that lenders would navigate through the crisis by offering customers fixed rates, for instance, while suggesting that the need to purchase a home would override other factors.
"There's a need for housing. The needs and aspirations to get on to the property ladder remain fairly constant," he said. "Any core projection still says that people want to own their own home, and looking at the customer and UK finance, they're basically projecting an active and healthy housing market."
Among Generation Home's headline mortgage offerings, which he hopes will bolster that demand, are the 'deposit booster' and 'income booster' products, where homebuyers can effectively use friends and family members as guarantors.
"It's not just a conventional guarantor or joint borrower, you can choose to make a free loan, or you can choose to make it an equity loan," he said. "It's actually a lifetime mortgage product, which lets you manage your contributions and your equity actively. In a way it's a much safer way for parents, friends or whoever to support each other on to the housing ladder."
The 'bank of mom and dad', as it's sometimes derisively referred to, forms part of a crucial link in the financial chain, reportedly accounting for 49% of all first-time buyer housing transactions. In fact, the total amount from parents helping their offspring to buy a home reached roughly £9.8 billion last year, according to analysis from property group Savills.
Ultimately, the role of broker was needed more than ever, Dockar said. "Customers accessing professional financial advice on what is one of the biggest decisions of their career is essential and one of the most sensible things anyone can ever do," he said. "I think that's critical."
It may not be rock, but as Bill Withers once said in his soul classic, 'lean on me'.