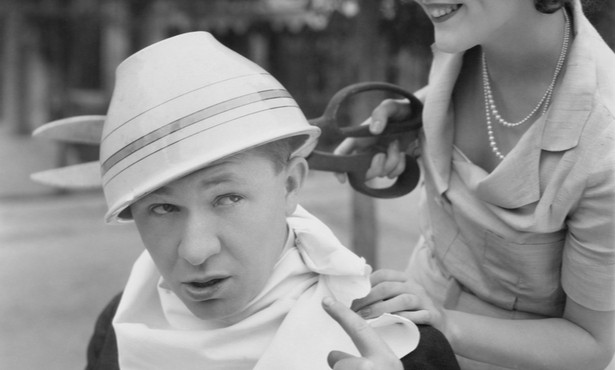 Alisa Wallington is senior product manager at iPipeline
Decision-making has never Really been my strong point, but thanks to COVID-19, my life has become one guilt-ridden decision after the other.
Have I managed to get everyone up, dressed, fed, and occupied? My partner can just about manage the latter himself, but my three-year-old requires assistance. Have I showered yet? No. Ensured video calling is turned off? Oops! And so, the day's decision-making begins.
If, like me, you have young children, the struggle to maintain a healthy balance between being a good parent and continuing to achieve a respectable level of working hours is hard.
Yet this has become the norm for so many of us. As I type, I glance over to catch my kid attempting to cut the dog's hair. Of course, he thinks this is hilarious and makes a run for it. Cue more time away from 'my desk' to inspect the damage.
Under lockdown, the days are non-stop chaos; however, when the laptop closes and the kids go to bed, the mood eases and we are left with an abundance of…time.
Time to start sorting out some of the things we've been putting off. Catching up with old friends, tidying the garden, throwing out old clothes (it's time to accept that no amount of wishful thinking is ever going to get me back in that dress…).
For many, this newfound extra time is also a good opportunity to start paying more attention to the state of their finances.
COVID-19 has severely impacted the mortgage market. New property sales have stopped, with half a million homes set to be 'lost' in 2020 due to the fallout of the virus.
The number of mortgage products has halved, and several lenders have stopped lending altogether.
Conversely, there are positive signs in the remortgage market. Online searches for the word 'remortgage' were up 60% in March compared to the monthly average, according to analysis by mortgage broker Private Finance.
The record drop in the Bank of England base rate to 0.1% triggered mass mailings from banks to customers currently on the standard variable rate (SVR). This will have inevitably prompted many to search for new deals in a bid to reduce monthly outgoings.
Broker firms have also reported increased enquiries on remortgaging, product transfers and further advances, as people look at ways to improve their financial position.
People are seeking to save money wherever they can, to provide emergency funds and protect the lifestyles and homes that they have worked hard to build and purchase.
Mortgage brokers will have a critical role to play over the next few months in helping their clients make good financial decisions and achieve better financial resilience.
People are being forced to consider what is important to them and what they can to do to protect it. Behavioural science refers to this as 'loss aversion' and it is so much more powerful than the drive to gain.
People want to talk about their concerns and future plans, and they want to talk about them now.
This surge in remortgages and product transfers provides the perfect opener for the protection conversation. There has never been a better time for brokers to demonstrate their value, so it is vital that advice covering the full suite of products is offered.
Life, critical illness and income protection should all be discussed, with an explanation of their relative importance, the chances of worst-case scenarios occurring, and the potential impact if they do.
If the pandemic has taught us anything, it is that no one is invincible.
Risk reports can be used where available to help support and personalise these conversations. It is also critical to identify any gaps in coverage, particularly if the client's circumstances have changed.
There is also an increased focus from the industry on the quality of protection products. Most providers now offer a range of ancillary services such as access to virtual GPs, counselling services and children's cover alongside standard cover. These services are extremely relevant in the current climate and should be used to help strengthen recommendations.
In the words of almost every politician out there, we are facing unprecedented times. As an industry, we are fortunate enough to be able to help people in their hour of need.
Children and dogs are resilient. Their hair will grow back and all they will remember of lockdown is that they got to spend more time with mum and dad. Let's use this opportunity to have as many protection conversations as we can, to help those mums and dads achieve the financial resilience they are so desperately seeking.