Analysts weigh up impact on market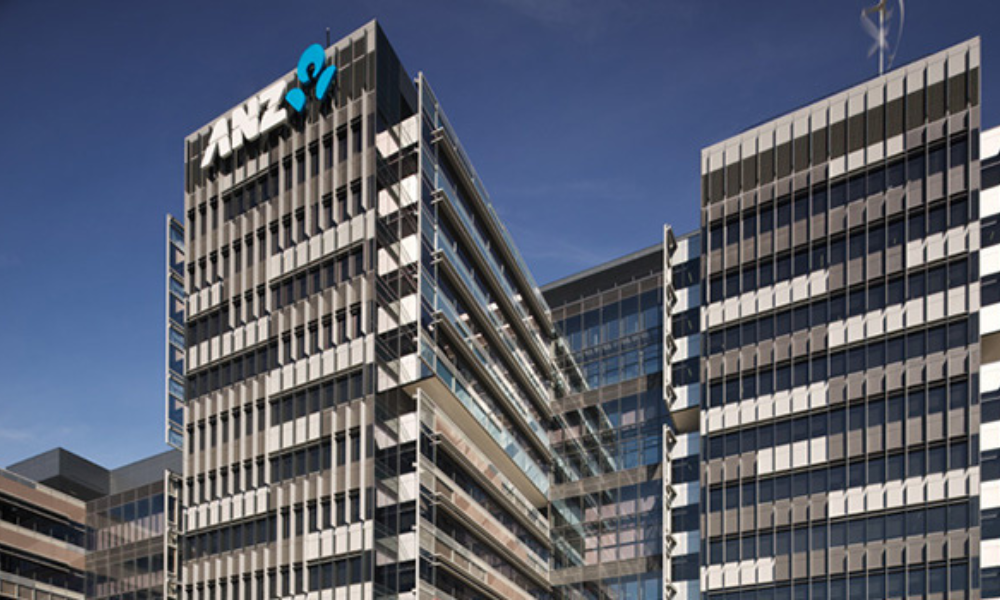 The merger of the country's fourth-largest bank with Suncorp Bank could significantly change the banking landscape, industry research company IBISWorld warns.
Following ANZ's announcement it had entered into an agreement to buy Suncorp Bank for $4.9bn in July, analysts at IBISWorld have formed an overview of the implications for the Australian banking sector and its customers.
The proposed ANZ-Suncorp Bank merger could result in a reshuffle of big four bank rankings by market share, heighten competition between CBA, Westpac and NAB, increase barriers to entry outside of the big four, and reduce choice for borrowers, IBISWorld said.
There has been a number of big bank mergers with small banks, including NAB's acquisition of 86 400 (now ubank) in May 2021, and its takeover of Citigroup's consumer banking business in June 2022. In 2008, CBA acquired Bankwest in 2008, the same year Westpac took over St. George Bank.
But the ANZ-Suncorp Bank merger has drawn criticism from the industry. Judo Bank CEO Joseph Healy told The Australian that it would diminish competition and lead to poorer customer outcomes.
Australia's non-competitive banking market was the "primary cause" of the significant and systemic conduct issues exposed at the royal commission, Healy told the publication in July after the deal was announced.
Less than five years after the banking royal commission, a major bank was poised to snap up one of few independent regional banks Healy said, noting that three of the four new banking licences granted post-royal commission were handed back. "The proposed ANZ-Suncorp deal simply cannot be in the public's best interest," he said.
In commentary released earlier this month, IBISWorld said the ANZ-Suncorp Bank merger had wider implications for the banking industry and its customers. It could set a precedent for other acquisitions, and greater consolidation could reduce loan options for borrowers and place upward pressure on residential home loan rates, it said.
The acquisition is to include $47bn of home loans, $45bn in deposits and $11bn in commercial loans, ANZ said in July. The buyout would take ANZ's mortgage book to $307bn, representing a "significant move into the mortgage industry", IBISWorld said.
ANZ was also likely to benefit from Suncorp Bank's agribusiness banking and commercial financing services, including SME, it said.
Read next: Suncorp Bank enjoys 9% growth in home loans
Mortgage and retail deposit figures suggest that a combined ANZ-Suncorp Bank entity could facilitate a change in the line-up of the big four banks, pipping NAB as the country's third biggest bank by market share, IBISWorld said.
But what about the impact on mortgage borrowers?
Mid-market companies, such as Suncorp Bank and BOQ have traditionally shown greater flexibility with their rates and terms, enabling conditions to be sought to suit individual lending,
IBISWorld said.
With Suncorp Bank coming under the big four bank fold, customers are likely to have less choice, and the influence of the larger market players will grow, it said.
"Therefore, the move is anticipated to place upward pressure on residential housing loan rates and downward pressure on mortgage affordability," IBISWorld analysts said.
Analysts noted that the big four banks (CBA, Westpac, NAB and ANZ) were previously scrutinised for their practices related to competition and marketing consolidation.
A 2018 enquiry regarding competition in the Australian financial system noted there was evidence that major banks had sustained prices above competitive levels, offered inferior quality products to certain groups of customers, subsumed much of the broker industry and taken anti-competitive action against smaller competitors in some markets, it said.
Customers most likely to be impacted by potential rises are retail customers and operators in agribusiness and residential property, IBISWorld said.
"These customers can shop around for different terms with other mid-market options or switch between the other banks in order to ensure they are getting the best deal possible," IBISWorld analysts said.
"The market is still competitive for smaller loans, with other smaller providers who can offer short-term favourable loans."
The acquisition is likely to affect strategies of the other big four banks, IBISWorld said. Implementation of Suncorp Bank product choices by ANZ could cause other big banks to match their offerings. The other big four banks could aggressively pursue acquisition strategies to maintain competitiveness, it said.
Other mid-tier companies such as BOQ, Bendigo and Adelaide Bank and Macquarie Bank could become more attractive for other players, but the Suncorp Bank acquisition may rule out moves to buy them, as they would be heavily scrutinised and investigated, IBISWorld said.
The acquisition of Suncorp Bank by ANZ is subject to approval from the Federal Treasurer, authorisation or approval from the ACCC, and certain amendments to the State Financial Institutions and Metway Merger Act 1996 (Queensland).
Under the deal, ANZ Bank has committed to maintain Suncorp Bank's branch footprint in Queensland for a minimum of three years' post completion.
ANZ Bank said the acquisition is expected to complete in the second half of 2023.