Are you looking for the best banks for home loans in Australia. This article has everything that you need to know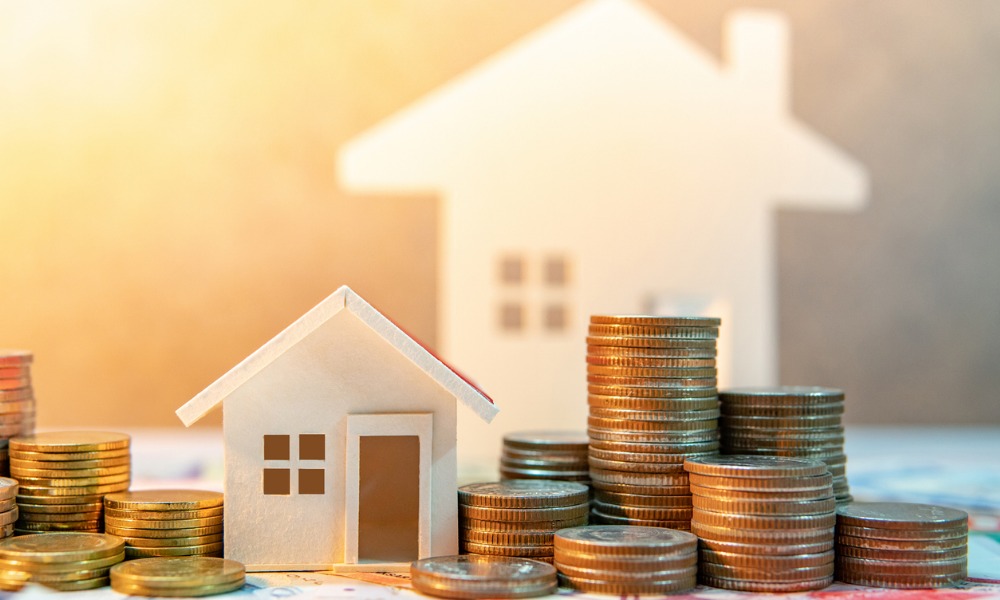 Australia's housing market has been notorious for its unaffordability. It should come as no surprise, then, that the mortgage market has become a crowded, thriving industry. Smaller banks, non-bank lenders, and online lenders are challenging the supremacy of Australia's Big Four banks.
While the number of mortgage lenders—and mortgage options—may seem dizzying, there is good news.
In this article, we will outline the best banks for home loans in Australia. We will compare the Big Four banks with some of their competitors, provide options to the big four, and outline the different types of home loans available to you.
There are numerous types of mortgages or home loans on offer in Australia. The type of home loan that will be best suited to you will depend on your financial situation and long-term goals, which includes the reason you want to take out the home loan in the first place.
Remember: a single loan can be combination of two or three of these common types of loans, based on loan purpose, interest rate type, and repayment type. Here is a look at the most common types of home loans you will find in Australia:
Variable-rate home loan
Fixed-rate home loan
Split-rate home loan
Principal and interest home loan
Interest-only home loan
Owner-occupier home loan
Investor home loan
To give you a better idea of what they have to offer, let's take a closer look at each of the most common types of home loans in Australia:
1. Variable-rate home loan
With a variable-rate home loan, interest rates can fluctuate depending on the lender, which can be influenced by economic factors like the official cash rate rest by the Reserve Bank of Australia (RBA). This means your repayments can vary as the rate rises or falls over time. Typically, variable-rate home loans are flexible and offer more features than fixed-rate loans, although interest rates for this type of loan have the potential to be higher.
2. Fixed-rate home loan
A fixed-rate home loan allows you to lock in an interest rate for a specific period, usually between one and five years. The interest rate you must pay for a fixed-rate loan remains the same throughout that period, despite any increases or decreases in the RBA cash rate or the variable rates of the lender. After that fixed rate period, the rate typically reverts to a variable rate, unless you and your lender roll it over for another fixed term.
3. Split rate home loan
This is when you pay a fixed rate on a portion of your home loan and a variable rate on the remainder.
4. Principal and interest home loan
A principal and interest home loan is when you must repay the loan amount alongside the interest throughout the entire life of the loan.
5. Interest-only home loan
An interest-only home loan is an alternative to a principal and interest home loan. An interest-only home loan is when you only have to repay the interest on the loan for the first few years. After this period, your home loan will revert to a principal and interest payments.
6. Owner-occupier home loan
Owner-occupier home loans are best when you plan to live in the home instead of renting it out to earn money. Interest rates for owner-occupier home loans are usually slightly cheaper than interest rates on investor loans.
This type of loan also depends on the intentions of you, the borrower, including if you are taking out the home loan to purchase your first property, to purchase another property, to build a house on vacant land, or refinance an existing home loan. In some cases, the differences of these intentions can impact the rates or products you can access. For instance, if you are a first-time home buyer, you might be eligible for special offers or discounts.
7. Investor home loan
Investor home loans are ideal if you want to rent or sell a home that you are buying for profit instead of living in it. Investor and owner-occupier home loans can be variable, fixed, or split, as well as offer principal and interest or interest-only repayments, depending on the specific loan and the lender.
Our Special Report on the Best Banks for Mortgage in Australia survey asked hundreds of mortgage brokers across Australia to name their preferred lenders and their wish lists concerning banks. Brokers were asked to score banks' performances over the last 12 months, using 10 criteria.
The 10 criteria of what mortgage brokers want from banks was as follows:
Diversification opportunities
Turnaround times
Product range
Commission structure
Online platform and services
Business Development Manager (BDM) support
Communications, training, and development
Credit policy
Brand trust
Interest rates
The overall winners of the 2023 Broker on Banks survey are as follows:
Let's take a closer look at each to highlight the areas these banks excelled in and why brokers favoured them above the rest of the pack:
1. Macquarie Bank
Capturing top spot in Australia among brokers, Macquarie Bank performed best in the categories of brand trust, online platform and services, and the all-important turnaround times, which it also won in the last three years.
While it slipped from first place in a few categories (BDM support, communications, and product range), Macquarie Bank's performance in all areas was good enough to help one of Australia's biggest banks take top spot. Macquarie Bank was also brokers' most preferred bank for property investor clients by a wide margin.
Prior to 2020, Macquarie Bank was often in the top 10 but not the top five, suggesting the bank's response to the challenges of the pandemic years has been outstanding. Macquarie Bank is now the top challenger bank to the big four and the bank to beat when it comes to broker reputation.
2. Bankwest
In MPA's 2023 Broker on Banks survey, Bankwest took home more silvers than any other bank—six this year compared to four in 2022. Bankwest did, however, pick up two golds, one for commission structure and one for BDM support. In fact, Bankwest has finished first in commission structure for the last four years.
Bankwest also narrowly missed out on gold for its product range. Given the high praise for the Perth bank's online platform, it was somewhat surprising to see it pick up a bronze in this category. However, it is highly likely that Bankwest's end-to-end digital home loan portal—developed largely in consultation with brokers—will garner more fanfare in the coming years.
Bankwest also rose from bronze to silver in the communications category, improving its ranking as an option for first-time home buyers and property investors alike, after having risen into second in both areas.
3. CommBank
In the survey, CommBank won more golds—five—than both Macquarie Bank and Bankwest, despite finishing third overall. An eighth-place finish in the online platform and services category dragged Australia's largest bank down to the third spot.
CommBank also underperformed with a fourth-place finish in the category of brand trust. However, CommBank clearly finished as a force to be reckoned with, with golds for communications, credit policy, interest rates, diversification opportunities—which was the No. 1 priority for brokers this year—and product range.
CommBank was also the most preferred bank among brokers for both first-time home buyers and foreign non-residents. It was also the first of the Big Four to introduce a green home loan for properties that meet certain environmental standards.
How do the Big Four banks compare to other home loan lenders?
The Big Four banks in Australia are the four largest banks which have traditionally dominated the country's banking industry in terms of venue, total assets, and market share. The Big Four banks in Australia are as follows:
Australia and New Zealand Banking Group
Commonwealth Bank (CommBank)
National Australia Bank
However, smaller lenders in Australia and non-banks are offering great service and competitive interest rates. And like the Big Four, Australia's smaller lenders and non-banks are both regulated by APRA and ASIC and can offer home loan features and cashback offers.
This graph breaks down fixed home loans from Macquarie Bank, winner of the MPA's 2023 Brokers on Banks survey, as compared to the Big Four banks:

In Australia, mortgage lending is a crowded industry. Lenders from the Big Four banks to smaller banks want to lend prospective home buyers money. If you want to find an alternative to the Big Four in Australia, you may want to consider the following:
Smaller banks. Local banks can serve their customers in cities, states or larger regions of the country. Newer bank brands, which often excel online, also offer cheaper rates than some of the more established banks. Keep in mind, however, that some of these smaller banks are owned by one of the Big Four.
Online lenders. An online lender could be a great way to save you money if you are comfortable applying online or over the phone. Online lenders typically have the cheapest interest rates.
Non-banks. Non-bank institutions such as credit unions and building societies offer mortgage that are also competitive. Keep in mind, however, that some non-bank lenders limit their lending to cities, states, or geographic regions.
Neobanks and fintechs. High-tech startups are beginning to enter the mortgage market, and can be quite convenient and competitive—if you are comfortable with using a banking app.
While housing is a major cost, the good news is that Australians have options, not only with the mortgage lender you choose but also the type of home loan that makes the most sense for your financial situation and long-term goals. Before making a major move, it is important to do your research to find the cheapest place to buy a house in Australia, such as checking in on what the best mortgage lenders in your area can do for you.
Have experience looking (or finding) the best banks for home loans in Australia? Let us know in the comment section below.