How your budget is impacted by inflation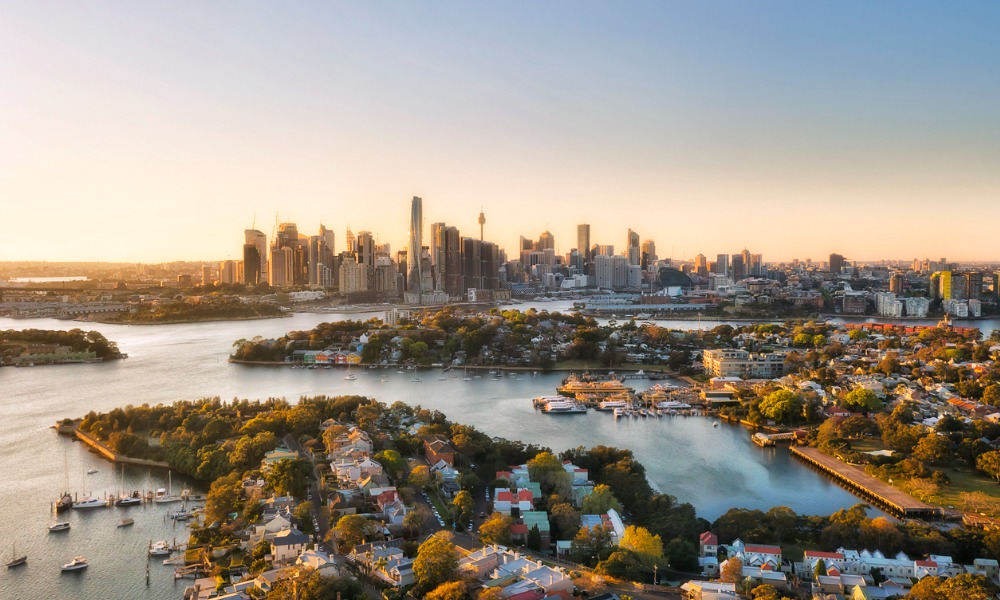 There are numerous factors that make the cost-of-living in Australia so high. While inflation is commonly blamed, there are others. And we are not alone. To understand the cost-of-living crisis at home and abroad, read on.
Does Australia have a high cost-of-living?
Yes. Australia has a high cost-of-living. But not only is the cost-of-living steadily rising here—it is also increasing across the globe. Even more so than at the beginning of the COVID-19 pandemic in early 2020, the ballooning costs of groceries, oil, petrol, and even airplane tickets are negatively affecting the cost-of-living for Australians.
So why is the cost-of-living in Australia so high? One of the major reasons is inflation. A measure for household inflation, the Consumer Price Index, or CPI, increased by 2.1% in the first quarter of this year and 5.1% annually, according to data compiled by the Australian Bureau of Statistics (ABS). Those increases, both quarterly and annually, represent the most significant since GST was introduced in this country over 20 years ago. Both the COVID-19 pandemic and the Russian invasion of Ukraine are popularly cited by economists as reasons for this.
Further evidence of Australia's high cost-of-living is in specific items that Australians are simply paying more for. Housing costs and food and non-alcoholic drinks were the first and second highest household expenses respectively, according to the ABS. Before the end of 2022, it is expected that some Australians could be paying up to $7 for a regular cup of coffee. Earlier this year, petrol prices hit record levels of over $2 per litre in major centres.
Is Australia in a cost-of-living crisis?
Anyone living in Australia is aware there is a cost-of-living crisis. As of June 2022, the inflation rate in Australia ballooned to 6.1%—setting a 21-year record—with food, rent, petrol, and gas prices skyrocketing. And a 2.4% increase in annual wage growth for the first quarter of 2022, as reported by the Australian Bureau of Statistics, has not been enough to keep up with the cost-of-living crisis.
While this has become a fact of life for most Australians, we are not the only ones. The Organisation for Economic Co-operation and Development, or OECD, found that across the 38 countries it compiles data on there has been an increase of 9.6% in May versus a 9.2% increase in April—representing the most significant price rise since 1988.
Those 38 countries include Australia, New Zealand, the US, the UK, and Canada. In New Zealand, for instance, the June inflation rate rose 7.3% due in part to rising prices for housing construction and rentals for housing. Costs for the construction of new dwellings in NZ rose by 18% in June 2022 compared to the same time the previous year.
In Australia, income level is one of the major reasons there is currently a cost-of-living crisis. CPI inflation, cash and interest rates, and other such measures do not account for how changes to the cost-of-living impact different groups of Australians in different ways. In other words, a 3.5% rise in expenses will likely not impact high-income households as much as it would low-income households. Income and costs vary not only state by state and city by city, but also higher-earning centres versus lower-earning rural locations.
Why is inflation so influential?
To include inflation in the list of factors that are impacting Australia's cost-of-living crisis, it is important to understand what inflation is and what causes it. Inflation measures how much more costly a set of goods and services becomes over a specified period. The Consumer Price Index, or CPI, is the most popular indicator of this, measuring the percentage change in the price of a basket of goods and services purchased by a household.
While temporary fluctuations in inflation could be caused by supply disruptions or seasonal changes, more persistent changes usually arise when consumers and companies alter their expectations about future price moves, and then either demand higher wages or pass on those increases to their customers. In dramatic rises, those expectations can cause inflation to spiral out of control.
Will the cost-of-living change?
Increases in freight, international shipping and labour costs make it more likely that the cost-of-living issues in Australia and worldwide will be around for the foreseeable future. If the price of oil decreases, for instance, it would help Australians with fuel prices at the pump. And while the war in eastern Europe is partially to blame, it is not the only driving factor. Rather, it is one of several pressure points that, if for example there is a peace deal negotiated, would simply be one source of relief to Australians.