The move is the latest amid a shrinking mortgage market beset with compressed margins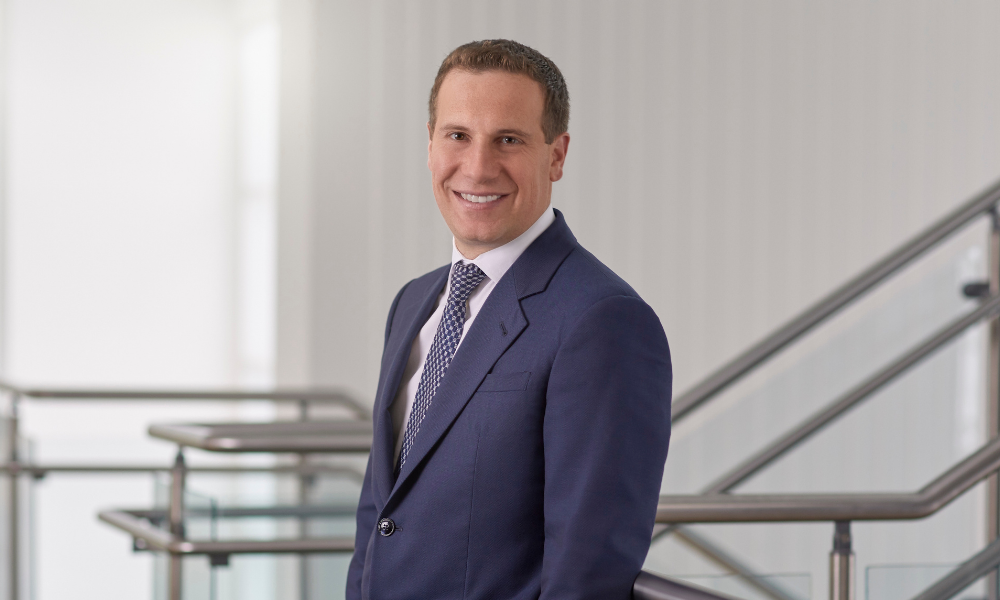 United Wholesale Mortgage announced this week it will drop rates across the board by 50-100 basis points in a move largely seen as a way around a shrunken mortgage market beset with compressed margins.
The initiative is dubbed "Game On" pricing, officials said. "This UWM offering is taking the lender's Compete & Beat program, which was launched last month to beat the top 20 lenders' pricing by one basis point, to a whole new level," company officials said in a statement. "Effective today, significantly lower pricing has been applied across all loan types, from conventional, to government, to elite products."
The aim is to give independent brokers "everything they need to win in this competitive market with state-of-the-art technology, fast turn times and now lower rates," the company added. The effort comes on the heels of UWM's two-month-price match trial that ended this week.
President and CEO Mat Ishbia (pictured) expounded: "This strategic pricing move is two-fold; it takes the guesswork out of where a broker should place a loan and accelerates retail loan officers joining the wholesale channel as it further extends independent mortgage brokers' advantage over retail," he said "If a borrower has a 620+ FICO, that loan should come to UWM. Instead of having to choose between the best technology, best client experience, best wholesale partner or best price, we are offering it all."
This announcement follows the release of Boost, an exclusive growth marketplace aimed at helping independent mortgage brokers grow and manage their business more effectively, he added. The initiative provides brokers with streamlined access to purchase tailored leads, stay in touch with past clients, connect with local real estate agents and opt into live-call transfers.
Read more: United Wholesale Mortgage offers free home appraisals
UWM has long touted its support of independent mortgage brokers with what's described as industry-leading training, technology and service.
The effort is the latest amid a changing landscape riddled with ever-increasing rates and sparsely dotted with homes for sales in the midst of shrinking inventory. A two-year feast that emerged by virtue of refinancing as property values soared has all but dried up, prompting lenders to pivot to other areas of potential gain.
In May, the company unveiled its "Compete & Beat" initiative, enabling UWM to match and then beat the prices of 20 of the top wholesale lenders on conventional, governmental and jumbo loans on primary, second and investment properties, company officials said. Effective until June 30, UWM will beat select competitors on 30-, 45- or 60-day lock pricing by one basis point to a maximum of 40 basis points, officials added. For example, if UWM is outpriced by 31 basis points, it will give 32 basis points.
Read next: UWM to accept borrowers' personal, business bank statements
"We rolled out Compete & Beat to help independent mortgage brokers succeed, and we know when our clients use UWM they get the best technology, service and partnership to help them build their reputation," a company spokesperson told Mortgage Professional America. "If a couple of basis points is the only reason a broker is sending a loan to another lender, UWM needs to compete and beat that price for them so they can wow their borrower and build their business for the long term. The early reaction has been extremely positive, and we're excited to see the competitive edge this gives our clients in the current market."
In April, the company departed from its usual borrowing standards in announcing it would accept personal or business bank statements in lieu of income documents or tax receipts to help self-employed borrowers qualify for a loan. The alternative forms of income will be available for loans of up to $3 million, up to 90% LTV with no mortgage insurance required, company officials announced. In making the announcement, the company said this would give independent mortgage brokers another competitive edge as it relates to working with non-W2 borrowers.
And in January, United Wholesale Mortgage offered borrowers credits of up to $600 to offset appraisal costs through March. Ishbia told MPA the offering would yield a significant edge for independent mortgage brokers with both real estate agents and borrowers amid a purchase-focused environment with rising rates. He called the $600 credit – which effectively covers the typical cost of an appraisal – a win-win for borrowers and brokers, the latter helped in gaining relationships with real estate agents while increasing client referrals.
"It's jump-starting the purchase season, giving our brokers an advantage to go out there in the market to real estate agents and have something unique to sell," Ishbia said during a telephone interview. "We're going to cover appraisals up to $600 for them. The average appraisal is $540. In unique situations, it won't cover the whole amount, but for the great majority it will cover it. This gives consumers a better deal and helps our brokers too. It's a win-win."
Despite its size and prominence in the industry, UWM hasn't been immune to market volatility. The Michigan-based company in March reported profits of $239.8 million – down more than 80% from the comparable period in 2020 when $1.4 billion was posted. While the Pontiac, Mich.-based firm posted a higher volume of business in 2021, it earned $1.6 billion in profit compared to $3.4 billion in 2020 – a drop of more than 53%.