The days of misconception have gone…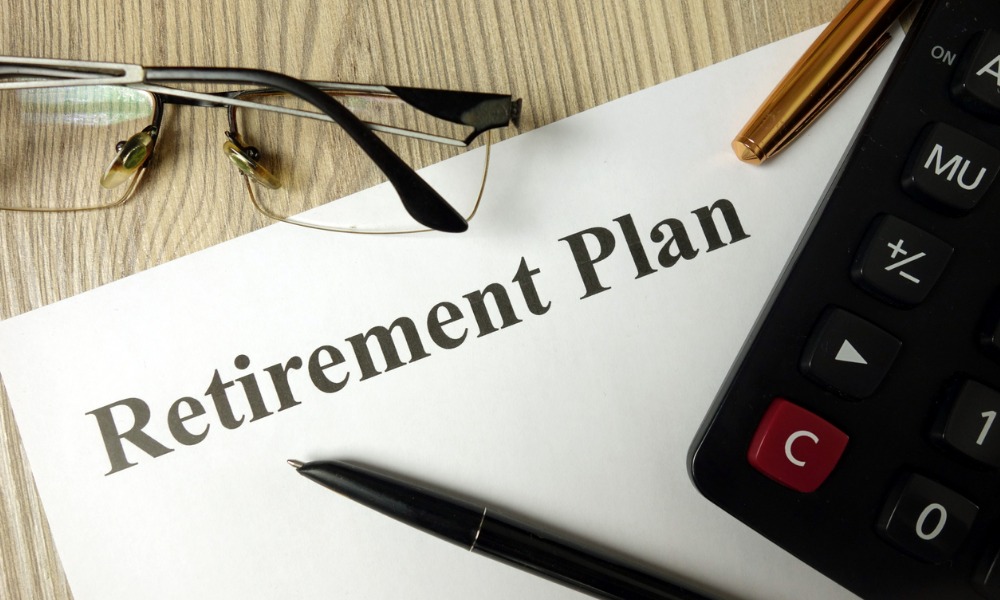 The following article is provided by Reverse Mortgage Funding LLC (RMF).
One of the most common misconceptions about reverse mortgages? They are a loan of last resort, and the bank owns the house. Well, those days are gone…
According to a recent New York Times article, a growing number of financial experts agreed that home equity should be part of an effective retirement strategy. The fact is - whether it's creating an emergency safety net, covering healthcare costs, or utilizing it as a retirement planning tool - a reverse mortgage can provide greater financial flexibility and peace of mind for older homeowners and homebuyers.
What the experts have to say
The advantages of a reverse mortgage have recently upped the ante. In the New York Times article, Reverse Mortgages Are No Longer Just for Homeowners Short on Cash, financial experts explain how home equity can be used as a viable financial planning and retirement tool.
"Homeowners in their 60s and early 70s could use cash from a reverse mortgage to protect investment portfolios during market downturns, to delay claiming Social Security benefits or to pay large medical bills," the article states.
Research shows that a reverse mortgage may offer some retirees more money to spend while giving their portfolio more of a chance to grow.
"Typically, retirees spend down their investment portfolios while preserving home equity. But research suggests making a reverse mortgage part of a retirement plan may offer an unexpected benefit," said Wade Pfau, co-director of the American College Center for Retirement Income in King of Prussia, Pa. "The bigger impact is you're reducing pressure on the portfolio in retirement."
Every day 10,000+ Americans turn 601, that's 3.5 million+ per year
Retirees are a growing demographic that is living longer and increasingly concerned they'll outlive their retirement savings. Forty five per cent (45%) of Baby Boomers are concerned that they won't be able to achieve a financially secure retirement2. Mix that in with a turbulent market and inflation, the stressors continue to pile up.
BUT there's an asset right underneath them, literally, that may be able to relieve a lot of that stress - home equity. Older Americans have nearly $11 trillion of equity built up in their homes3. For years they have been taking care of their homes, now it's time that their home can take care of them.
"The best use of this tool is to provide and supplement income during retirement," said Craig Lemoine, the director of the financial planning program at the University of Illinois, Urbana-Champaign. "A younger retiree can stay in the house while turning equity into an income stream."
Leveraging home equity is becoming an essential part of retirement planning. One would be remiss to not expand their portfolio of products to include reverse mortgages.
How to find the right lender
"I felt it was a misunderstood product that could greatly benefit a lot of seniors as part of their retirement plan."—Client Testimonial4
Reverse mortgages are a viable product for both customers and business, but the key to success is finding the right reverse mortgage partner.
At RMF, our relationship with our partners is one of our top priorities. Each partner is provided with a dedicated internal support staff and an outside team available to assist our clients every step of the way. And our team personally guides them through each phase of the process until they're comfortable on their own. Plus, our revolutionary line of proprietary products, cutting-edge technology, and marketing resources are all fully complemented by our competitive pricing.
But don't take our word for it. Not only did we receive a 4.25 out of 5 stars in a recent partner survey, but when asked what RMF does better than other lenders, more than 62% of respondents said customer service4. Come see for yourself…
If you're interested in learning more about partnering with RMF on the leading edge of the reverse mortgage industry, call 877-820-5314 or visit reversefacts.com/moreinfo
DISCLOSURES/SOURCING:
1Source: U.S. Census Bureau
2Source: Retirement Insecurity 2019-Americans' Views of the Retirement Crisis, National Institute of the Retirement Security, February 2019
3 National Reverse Mortgage Lenders Association (NRMLA) / RiskSpan Reverse Mortgage Market Index (RMMI)
4 RMF Partner Survey Results from February 2022
NOT FOR CONSUMER USE.
This material has not been reviewed, approved or issued by HUD, FHA or any government agency. The company is not affiliated with or acting on behalf of or at the direction of HUD/FHA or any other government agency.
©2022 Reverse Mortgage Funding LLC, 1455 Broad Street, 2nd Floor, Bloomfield, NJ 07003, 1-888-494-0882. Company NMLS ID: #1019941. For licensing information, go to: www.nmlsconsumeraccess.org. Arizona Mortgage Banker License #0927682; Licensed by the Department of Financial Protection and Innovation under the California Residential Mortgage Lending Act; Loans made or arranged pursuant to a California Financing Law license; Georgia Mortgage Lender Licensee #36793; Massachusetts Mortgage Lender License #ML1019941; Licensed by the New Jersey Department of Banking & Insurance; Licensed Mortgage Banker-NYS Department of Financial Services -in-state branch address 700 Corporate Blvd, Newburgh, NY 12550; Rhode Island Licensed Lender. For California consumers: For information about our privacy practices, please visit https://www.reversefunding.com/privacy. L4495_exp042023