Expansion comes shortly after transitioning from retail to wholesale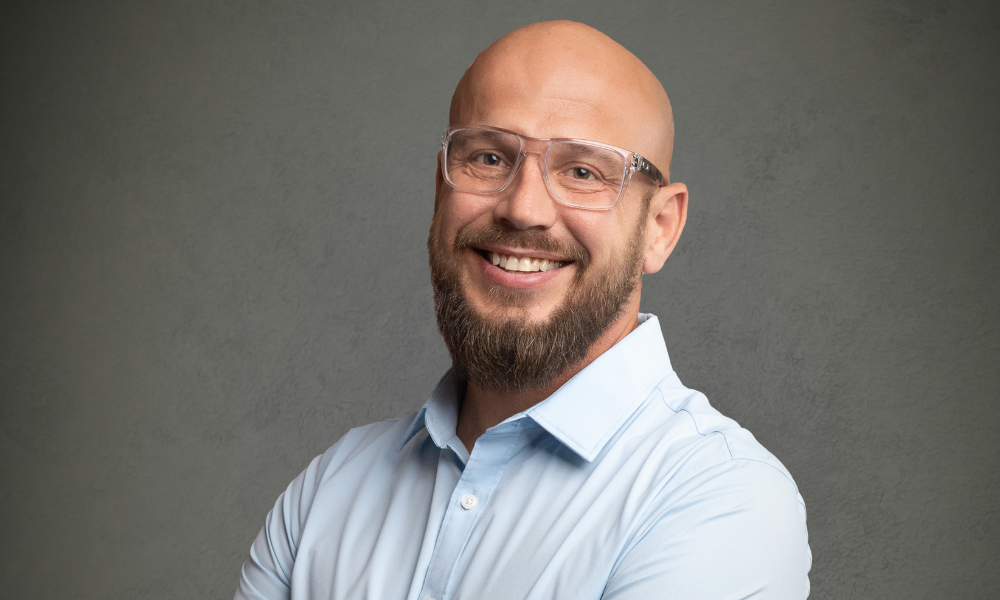 According to broker Mike Cox (pictured) the transition from retail to wholesale is a difficult one. But with the help of mentors, hard work and sheer pluck, he's now poised to expand into five more states from his Wisconsin base after posting nearly $120 million in loan volume last year.
Cox didn't exactly jump into the wholesale game spontaneously. In an interview with Mortgage Professional America, he said he spent 20 years in retail with the same company before considering the jump to wholesale two years ago.
"It was daunting to take the leap," he acknowledged. "I was very nervous. There wasn't a class to sign up to be a broker, at the time anyway."
He credited industry veterans Evan Wade and Anthony Casa with helping him make the plunge, each showing him exactly what needed to be done. "It was alarming the difference between retail and wholesale," he recalled. "The difference in rates, costs, flexibility, things that could be done and things I could not, etc. My transition was probably easier in the fact I had those resources to rely on."
He credited Wade and Casa with giving him a primer on compliance and state regulations, along with introductions to key people as a send-off of sorts into the world of wholesale.
Today, his 12-person Mortgage Nerds LLC firm is thriving, with expansion into five more states – Colorado, Florida, Minnesota, Texas and Iowa – expected to be completed this week. Wisconsin proved a solid hub from which to launch, ironically given the state requirement of a $100,000 minimum net worth to become a broker – a far cry from the $10,000-$15,000 required in other states. With the high requirement long met, he won't need to meet additional financial thresholds in the five other states, he noted.
The state also proved a stable training ground, with house appreciation at around 6% to 8% annually – not at the higher-end states reaching double-digit value increases that threaten to erode affordability for first-time homebuyers. Cox said he likes the idea of bringing people into the expanded firm as brokers without having to worry about additional financial requirements.
To alert consumers, Mortgage Nerds has a robust marketing department that also contains a library of unique gifs. "We're well known for marketing," Cox said. "I tell people we're a marketing company that happens to do mortgages. We stand out by having our own unique gifs and shooting thousands of videos a year. Our goal is to make sure that, in our communities, they know that we're the local experts. When they think of mortgages, we want them to think of us."
Mortgage Nerds-produced videos run the gamut, designed to educate consumers on the ins and outs of the industry. The recently produced "What is processing?" made the topic accessible with a t-shirt clad Cox chatting with a processor at the firm to help homeowners close their loans more efficiently. Bailey Reynolds, the processor, is then given the floor in offering tips to customers in getting loans closed faster (spoiler alert: build a solid and trusting relationship with a processor, just as you would a loan officer).
One popular video centers around VA loans. "We're also very passionate about VA loans and the myth that goes into that," Cox said, explaining his firm's efforts to demystify the process of securing such a loan through some two to three videos a week on that topic alone. "We're consistently in front of the community educating them," he said.
But it's not all shooting videos and amassing gifs. The firm closed out last year with 545 loans valued at $117 million, Cox said.
While he recognizes the numerous moving parts of expansion, Cox suggests it serves as a badge of honor. "That's one of the things that makes us unique about our transition from the retail environment to the wholesale community," he said. "A lot of times, you see people transition from retail to wholesale as a one-guy or two-man shop. When we transitioned, we had nine people. It's a little more cumbersome, and there are a lot more moving parts when you have that many people."